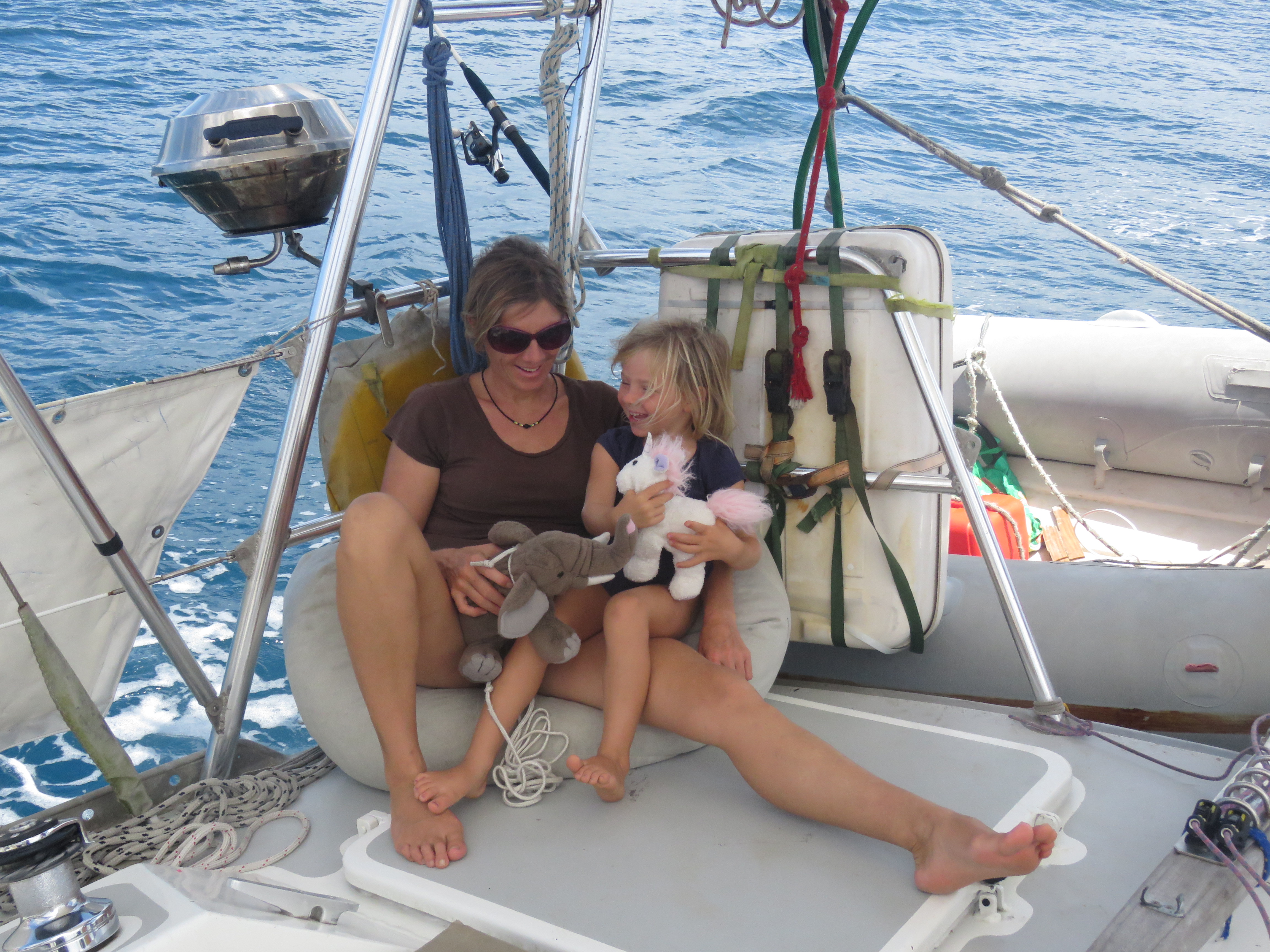 These are emails we sent during our crossing from Puerto Rico to Curacao between the 9-12 of May.
Bye Bye Puerto Rico
Tue, May 9, 2017 at 2:32 PM
Hello !
After 3 weeks in Puerto Rico it's time to move on. We enjoyed the PR very much but we have a flight ticket booked for the 27th of May from Curacao and this week the trade winds are weaker so a it's a good time for another passage… We left Ponce about 3 hours ago in light easterly winds but with big easterky swell. We don't have much speed (currently we do 4 knots) but we hope to get to Spanish Waters in Curacao by friday evening. Distance left: 367 miles.
We will keep you updated as we progress.
our position:
17°42'11 N
066°40'81 W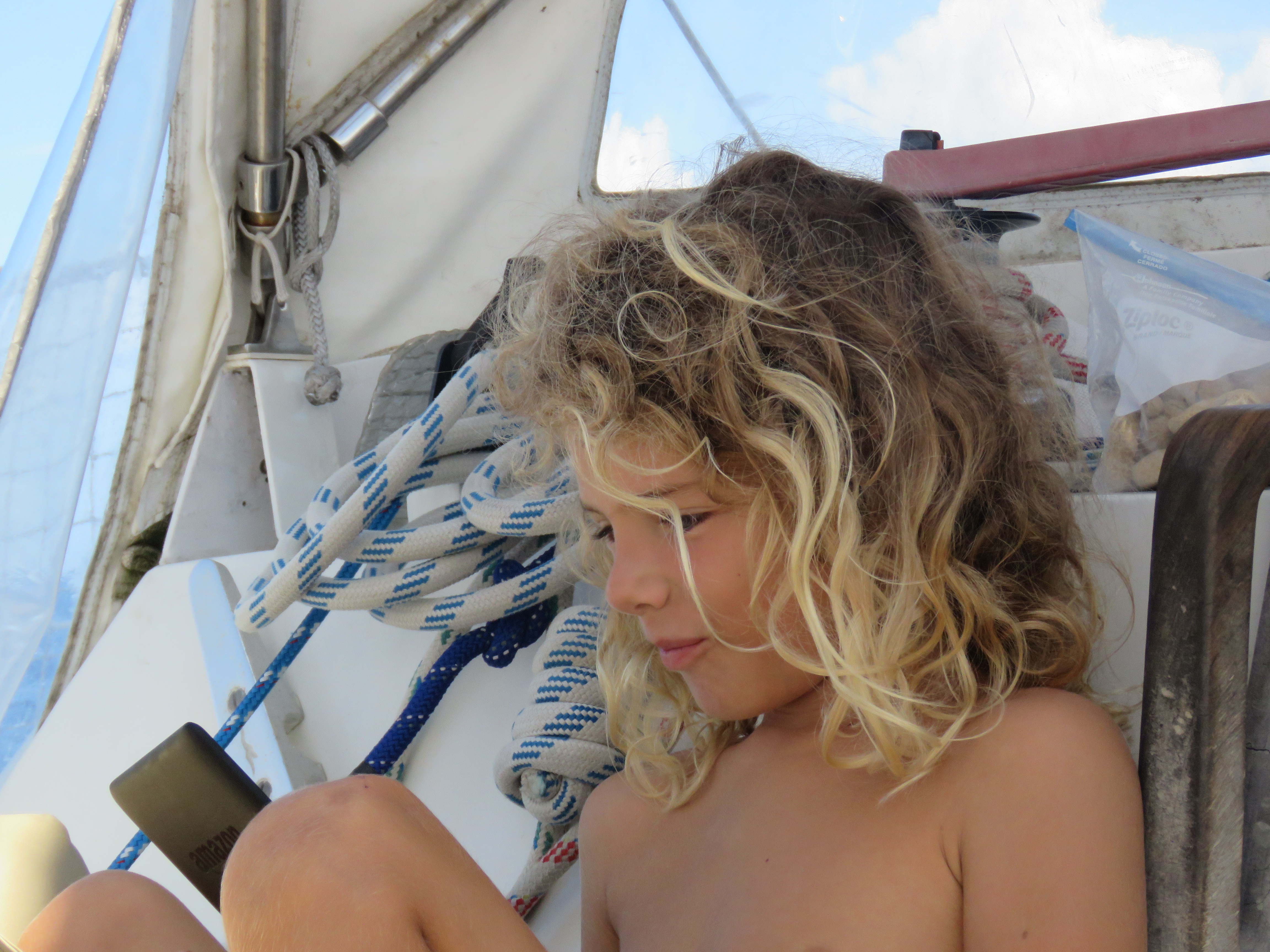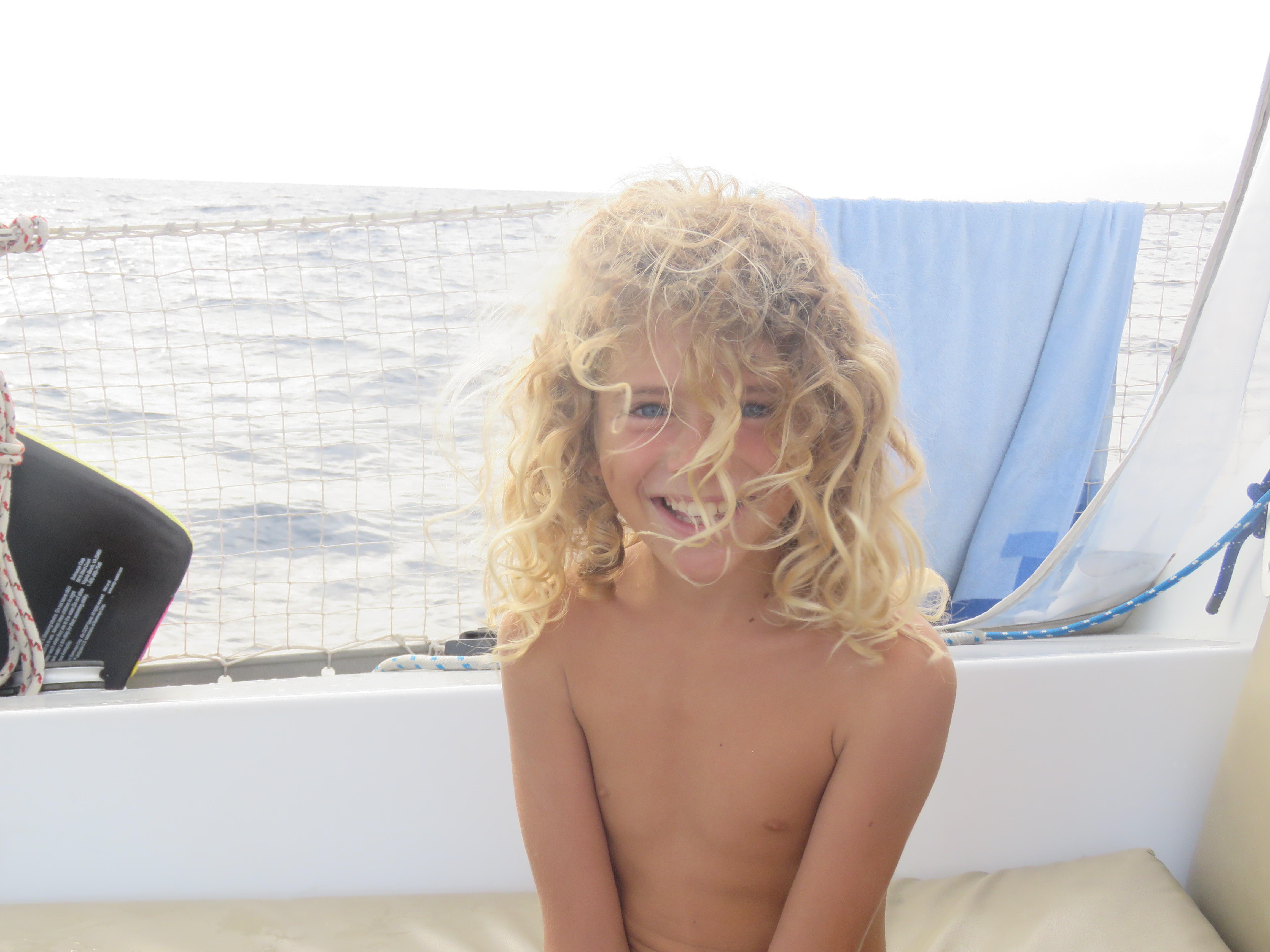 it's a rainy day
Wed, May 10, 2017 at 1:44 PM
Here on Nomad it is hot and humid. the crossing so far was wet, very wet – a lot of rain and so all the hatches are closed and inside the boat it is very hot. The wind plays in our favour (10 to 15 knots from the NE) and Nomad did good speed since we left – averaging 5.5 knots. doing 7 in the last hour. the sea calmed down also with little swell and not much waves. the big kids did homework and now they are playing while adi is helping me make a cheese cake and virginie… sleeping 🙂
another 250 miles till curacao
our position:
15°45'34 N
067°19'96 W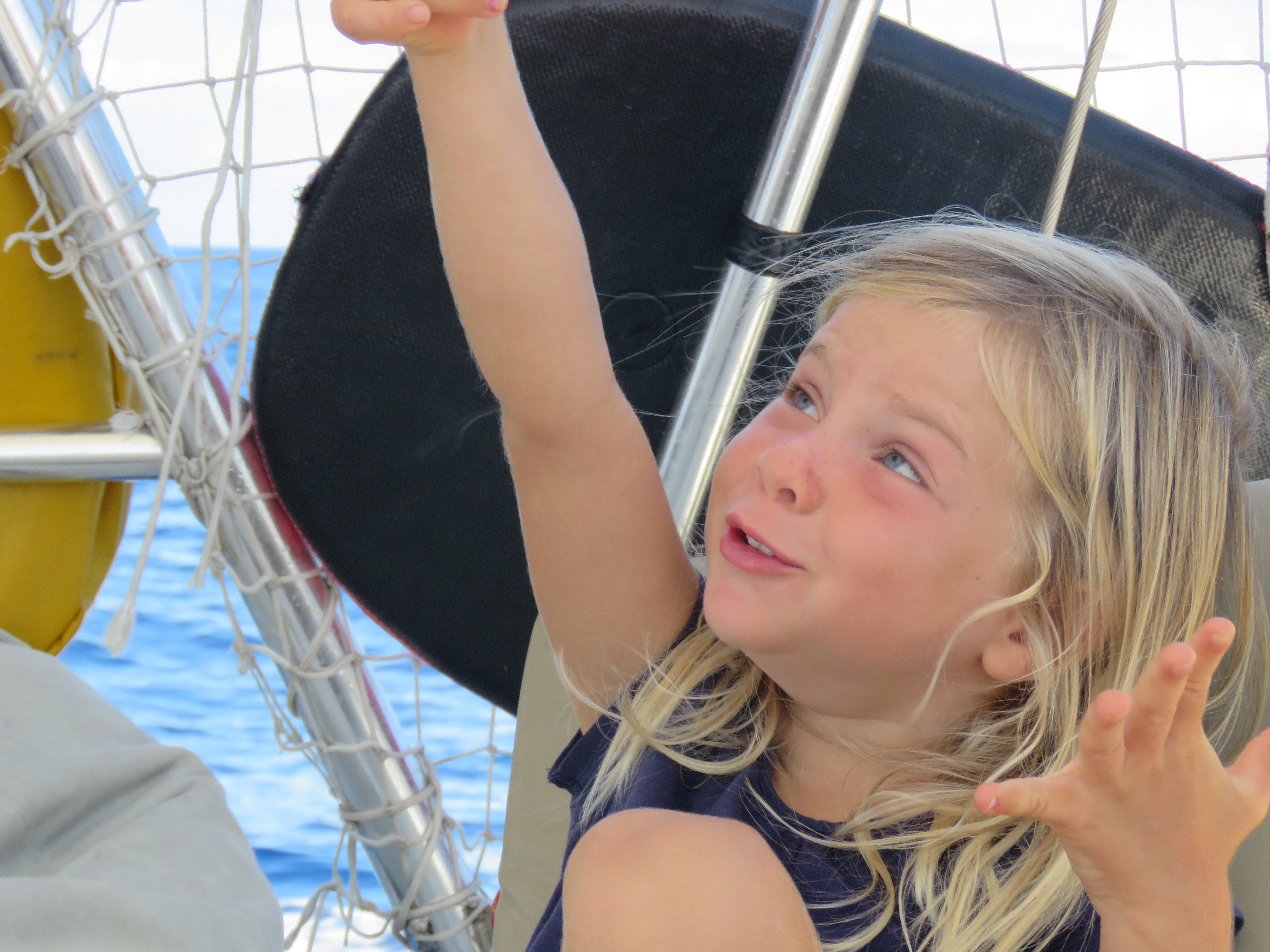 a day at sea
Thu, May 11, 2017 at 8:22 AM
just after i sent the last email the wind started to pick up – constantly giving us 20 knots from the east.
Curacao lies at about 200 degrees so with the easterly wind we were sailing at 50° to the wind. still comfortable but the boat starts to heel and we were doing 7.5 to 8 knots so it feels a bit 'sportive' on board nomad. We already had one reef in the main and the genoa was one third rolled. Looking to our east we had lots of rain clouds closing on us so we decided to take in another reef. Anyhow, at 7.5 knots we will arrive at curacao by midnight and so slowing down not only will be more comfortable but also allow us to arrive by daylight. Virginie was not feeling that well by now and even with the patch she had nusea. once the reef was in nomad heeled much less, we were doing 6 to 6.5 knots and the motion was much better.
in the first days at sea no one really eats a lot on our boat. and this evening was no exception. Kids had some salami and the mashed potatos I made had no buyers. Virginie had only a cereal bar and tea.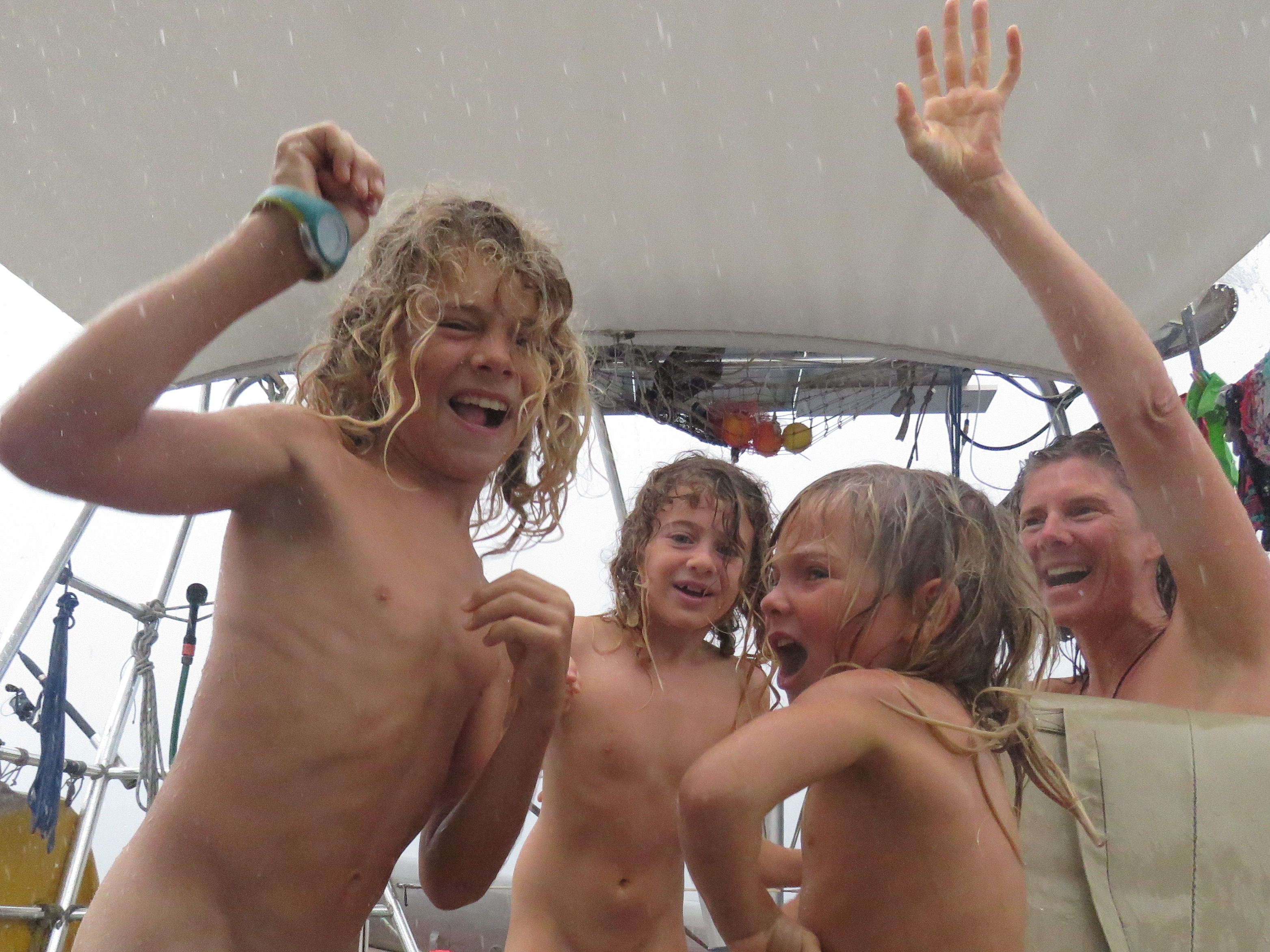 At about 1900 kids went to sleep. Amos and Adi in girls cabin and Noa on our bed – every night they play musical chairs with their place of sleep. sometimes every couple of hours someone will wake up and move to another bed in a different cabin. Usually the one their mom went to get some rest…
I go to sleep next to Noa while Virginie starts her night shift.
It's almost midnight when i wake up and see Virginie brushing her teeth in the bathroom. Everything is ok? I ask. Oui, she answers with a smile. I go out to the cockpit and 3 minutes after I hear Virginie vomiting the little she had in her stomach to the toilet's sink 🙁 so everything is not that ok. She goes to sleep and I take my shift.
The moon is full tonight but it plays seek and hide with the clouds. At 5 in the morning just when I think it's time to go to sleep now the rigging start to whistle – the wind picks up again. The anemometer shows 30 knots. I roll the headsail almost completely and change our course further to the west so to have the wind more from aft and with the boat's speed the apparent wind will be less. Virginie's face looks at me from the hatchway with a little smile – need some help? The next 20 minutes were again very wet with lots of rain and some more wind. But after half an hour we need to unroll the headsail once again as the wind went back to only 15 knots.
I go to rest.


it's 6:30 now and one by one the kids start to get out of their beds – first adi than amos and noa last. They all come by my side as if it's the only available space left on the boat. No sleep for now than… kids are in great shape they slept well the whole night.
small breakfast for the kids – shoco and cheese cake. And now they are all making a drawing we will later put in a bottle, seal it, and throw it to the caribbean sea. So maybe one of you will find our message in the bottle…
it starts raining again…
another 144 miles! should be in curacao by tomorrow morning or maybe noon.
our position:
14°06'35 N
067°47'44 W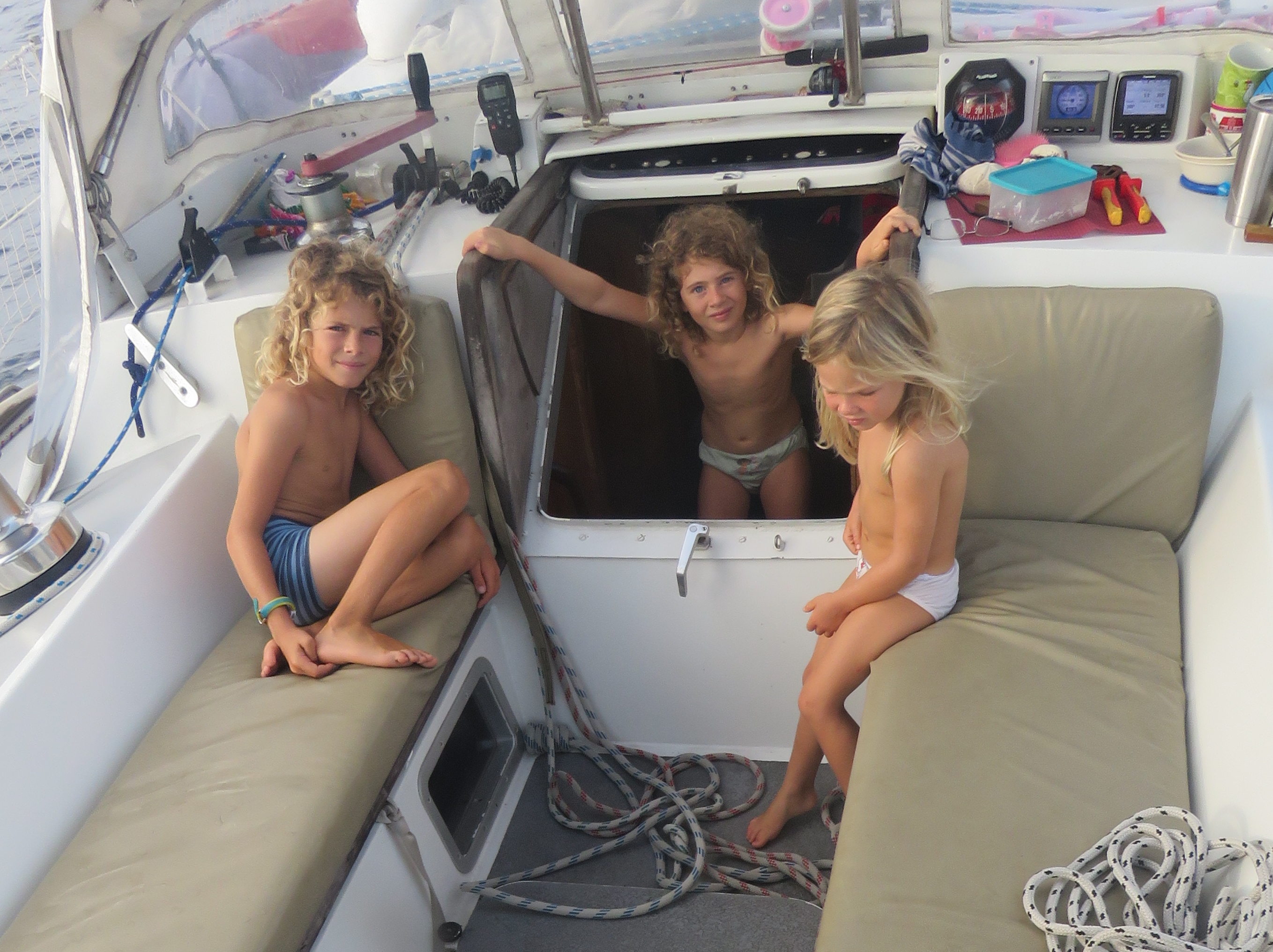 Visits
Fri, May 12, 2017 at 5:26 AM
Today we had lots of visits.
First thing in the morning we had 2 flying fishes lying on our deck. They were sent quickly back to the sea.
Than we had a little bird with a yellow belly sitting with us in the cockpit for half an hour before she left. I think she saw the skies so decided it's time to move on…
Right after the little creature left it started raining – lots of rain. The kids, with virgigine, could not resist all went naked and started dancing in the cockpit under the torrential rain. The sea, even though it was blowing 25 knots was almost flat because of the strong rain. But than came a lighting, a the thunder. And Virginie with the kids quickly entered the boat in search of a dry towel…
After the rain came the dolphins. They followed us for a little while at the bow jumping and dancing in front of Nomad.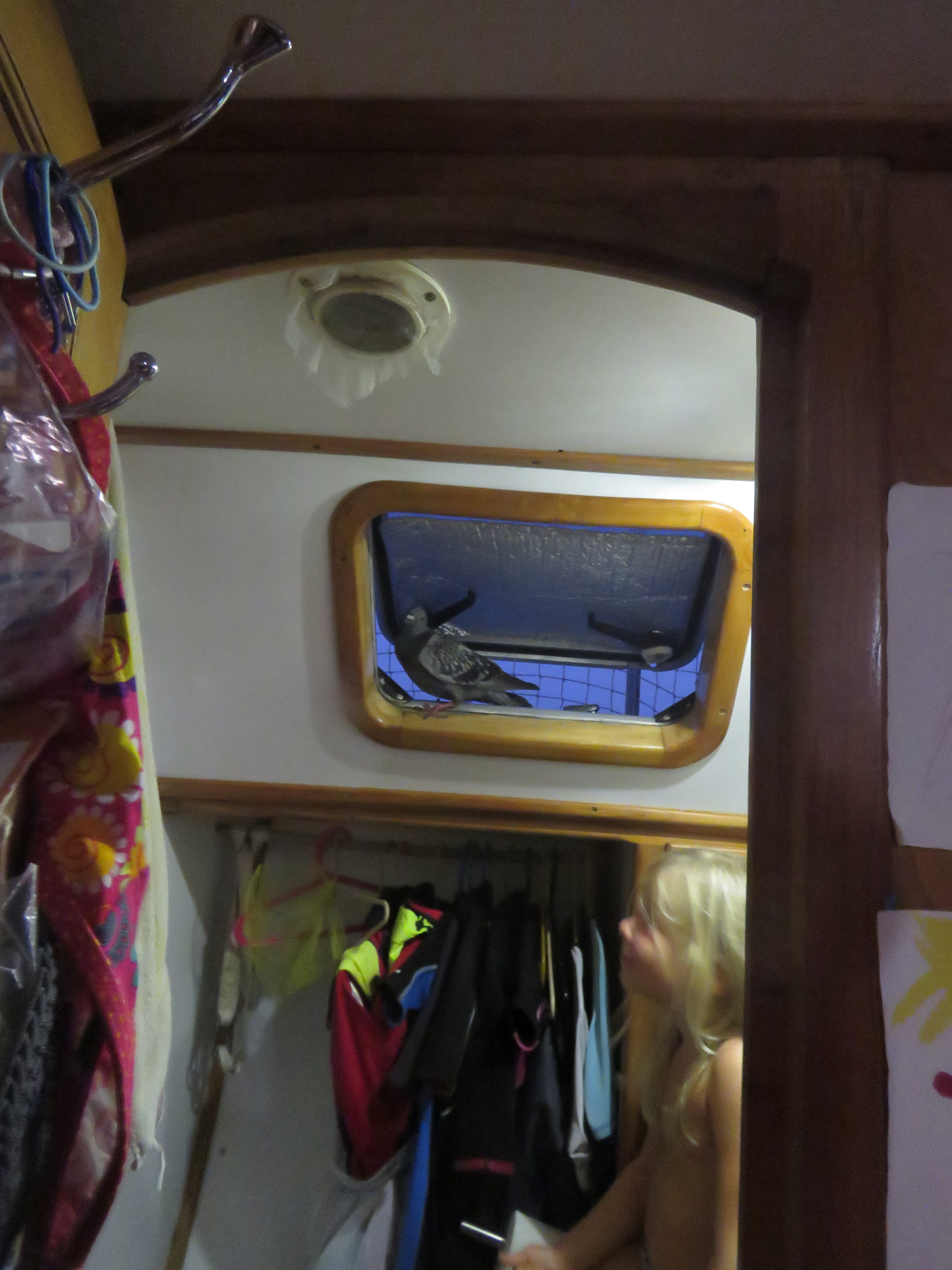 for the first time we saw 2 other boats near us – the first, a tanker heading to trinidad and tobago we could see only on the AIS, the second, a chineese cargo ship passed 3 miles ahead of us on its way to cape town! he has a long way still..
The sun came to visit today also. After 3 days of lots of clouds and rain we could sit on the roof, a beer in our hand, and watch the sun sets in the west while a rainbow was painted in the east. Maybe some more rain is coming after all…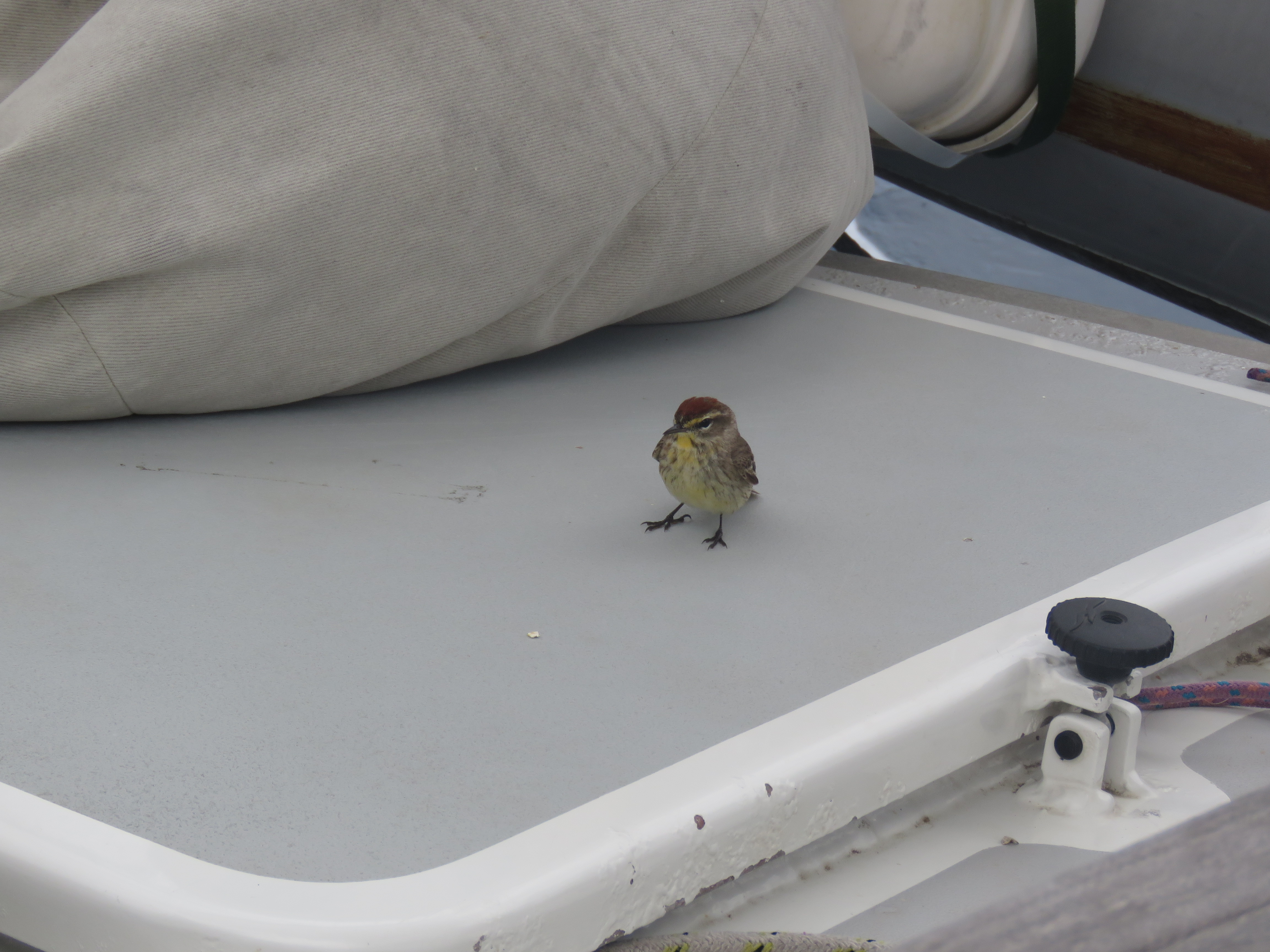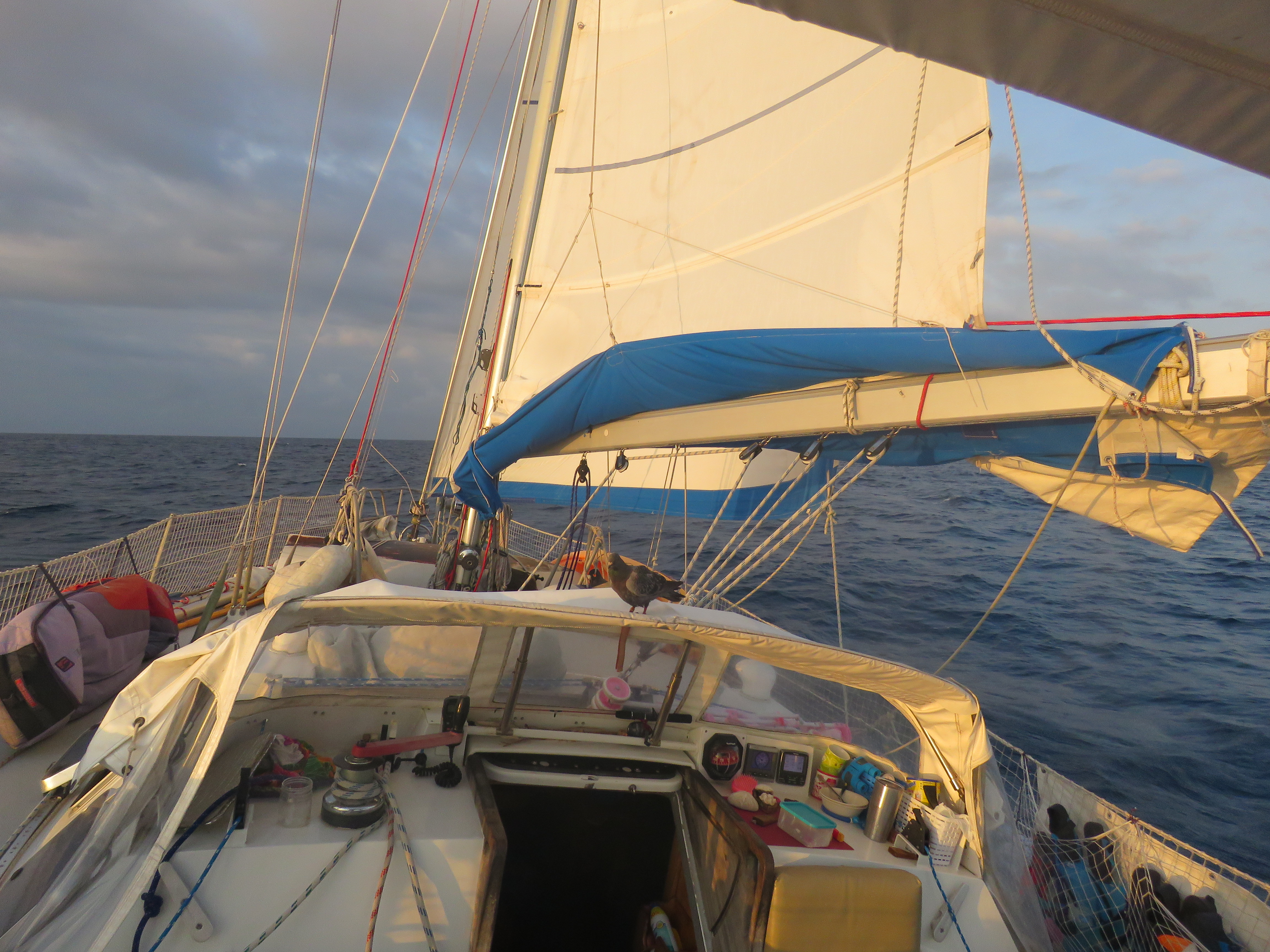 And maybe our last visit for today – just after sunset a bird that looks suspiciously like a pigeon came to sit on our handrails. It has its leg marked with a red ring. And on a second look it is definitely a pigeon. We were 150 miles away from land when it landed on Nomad. Maybe it came from the chineese cargo ship, changing ships… for now it's siting just next to us in the cockpit eating dried corn grains Noa gave him.
We have north east winds at 15 knots with calm seas. Virginie was feeling much better today.
We are now 10 miles north of bonaire and there another 37 miles to get to the anchorage at spanish waters, curacao.
our position:
12°26'25 N
068°31'16 W