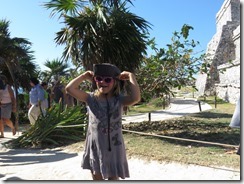 After spending almost a month on Isla Mujeres it was time for some inland explorations. We put Nomad in a small marina, rented a little car and together with Con El Viento we went traveling around Yucatan for eight days. We visited the old Mayan cities of Tulum, Coba and famous Chichen Itza, we spent a couple of days in the colonial town of Valladolid and discovered another hidden treasure of Yucatan – the Cenotes.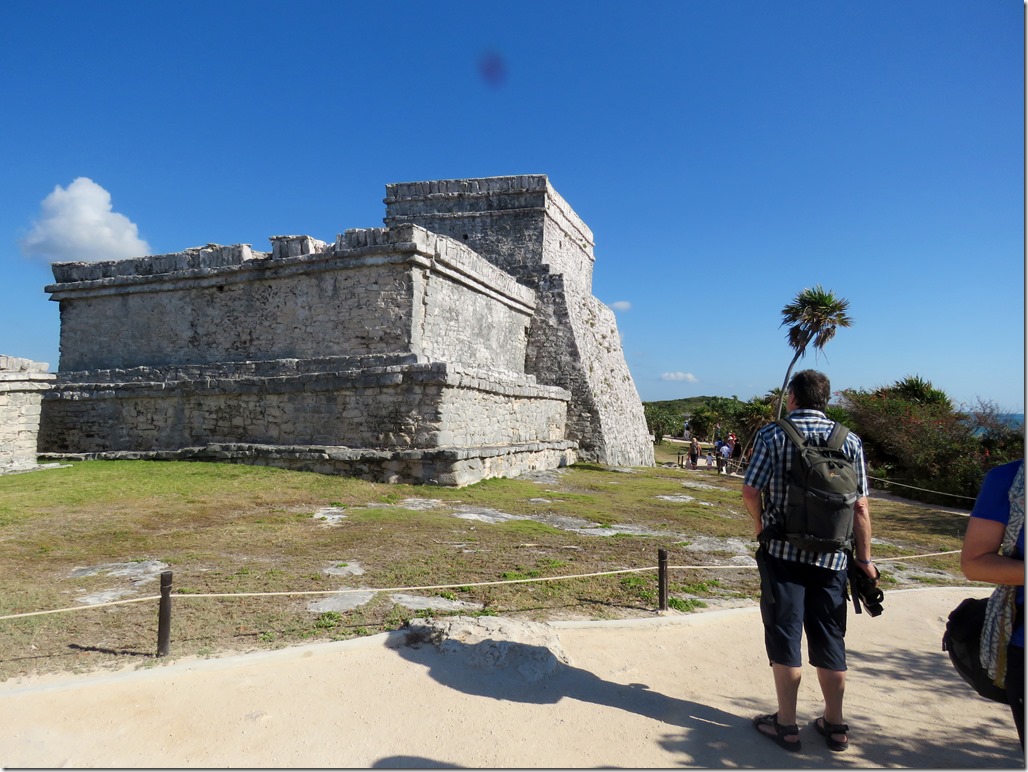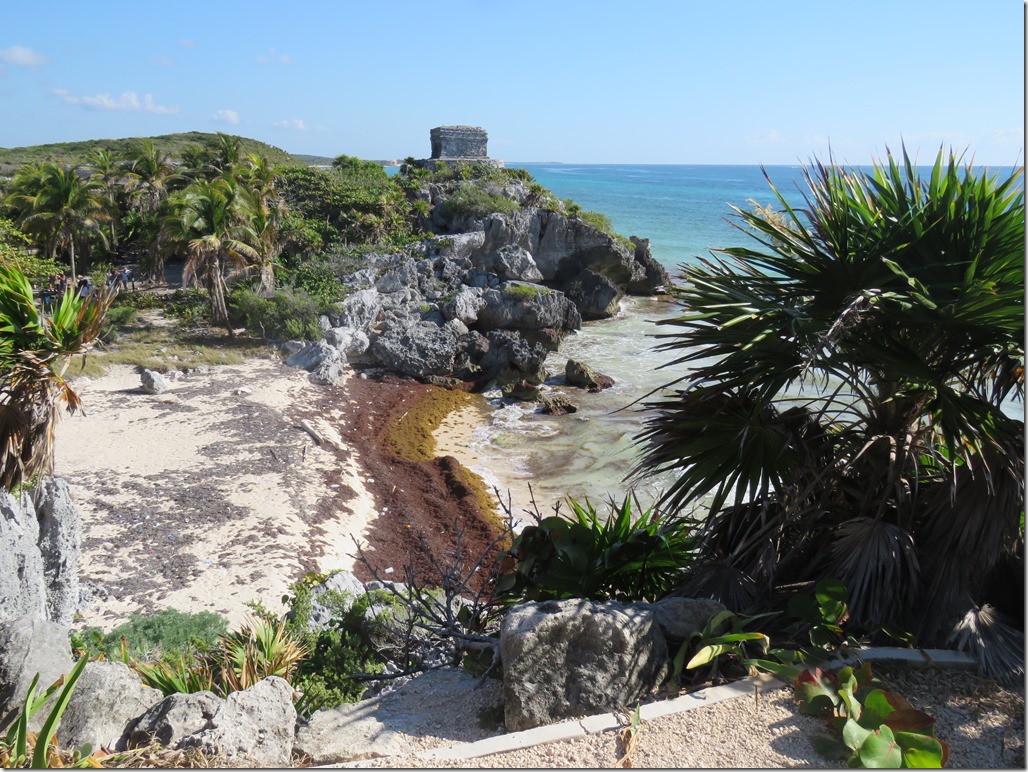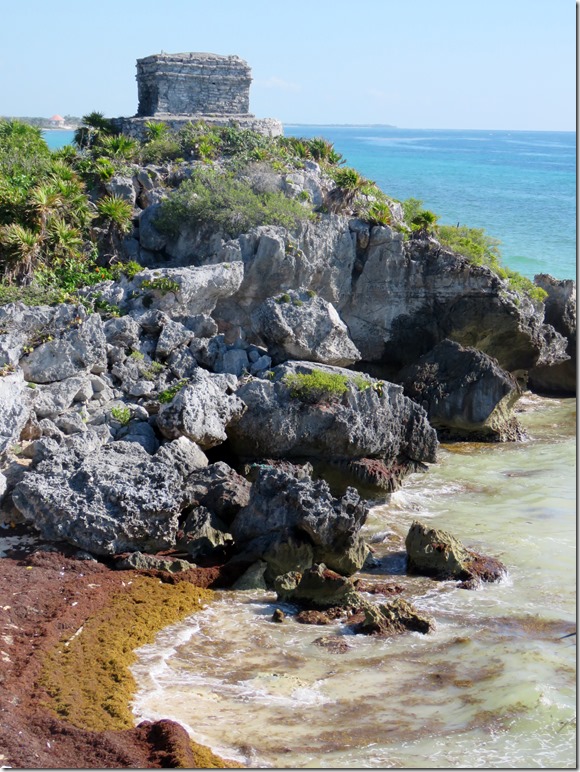 The ruins of Tulum are impressive mainly because of their setting on the cliff facing the Caribbean sea where you can imagine the day the first Spanish ships that were to change the fate of the Mayan people forever appearing from behind the horizon.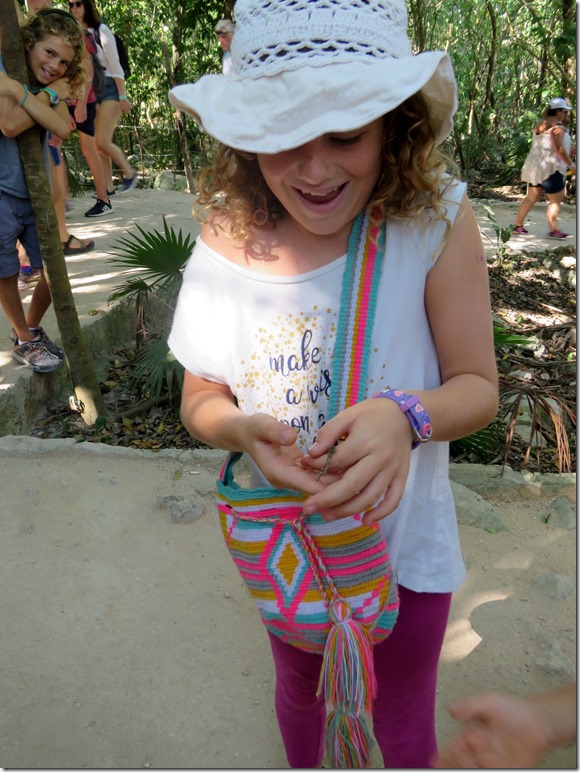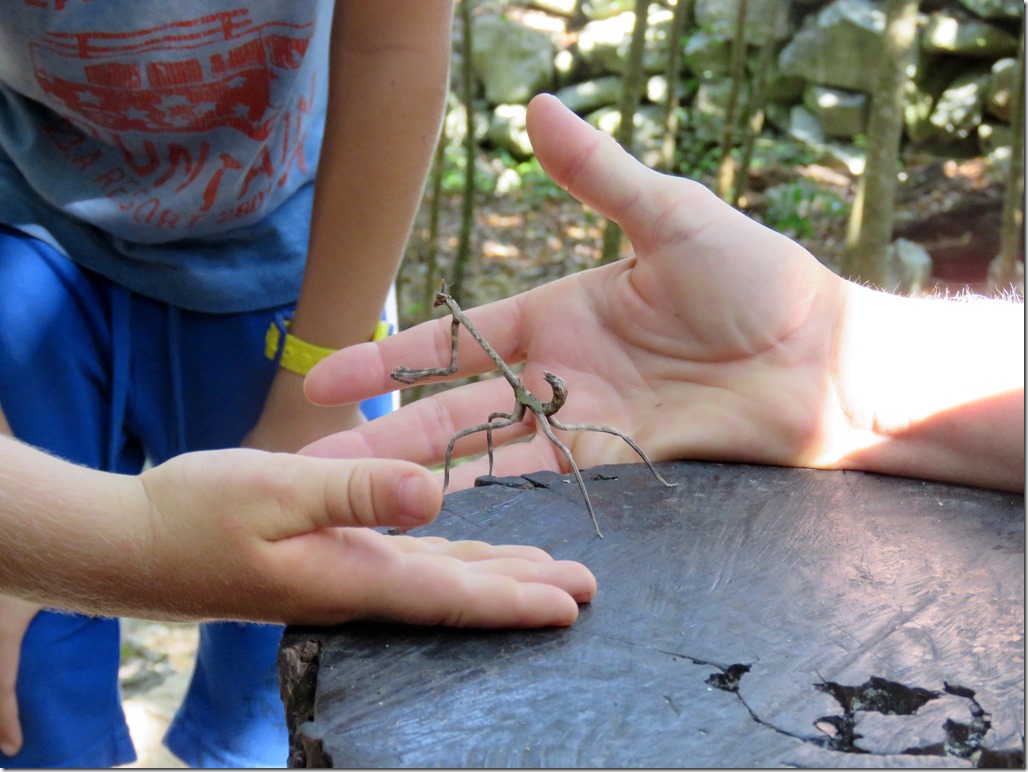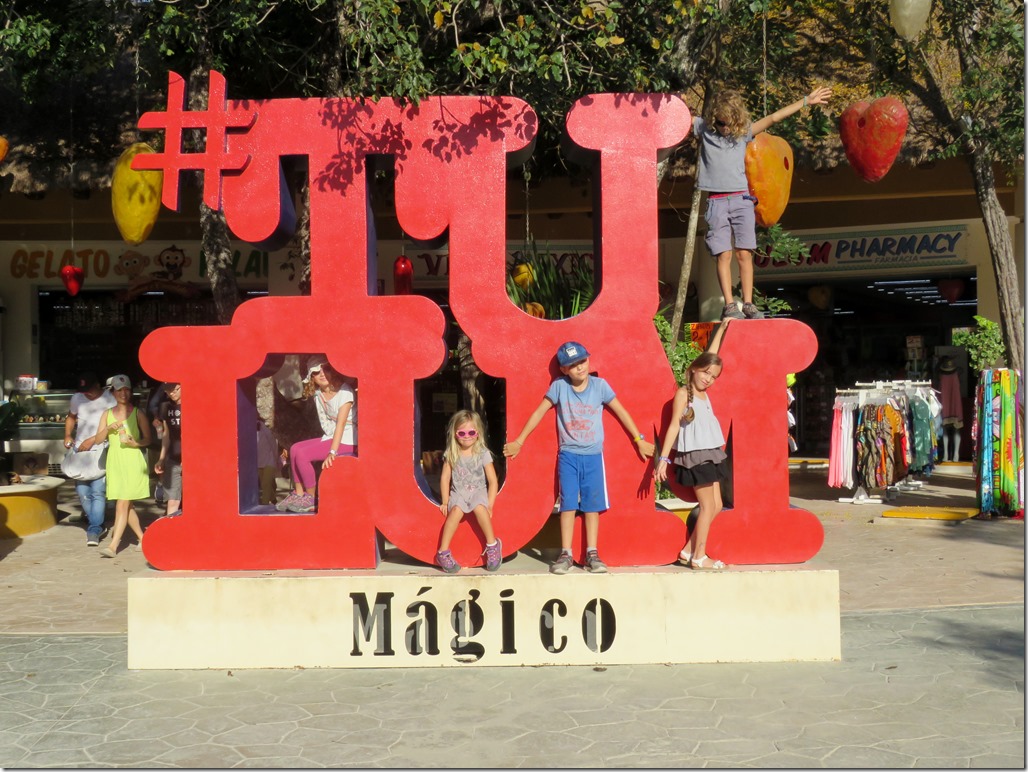 When our kids saw El Castillo pyramid in Chichen Itza they were so moved and excited they all decided to get their notebooks and draw or write something about this majestic edifice. But besides this huge and well preserved pyramid the place itself felt more like a handicraft market than an archeological site with hundreds of stalls selling ceramics, jewelleries, hammocks, textile, masks, painting, you name it.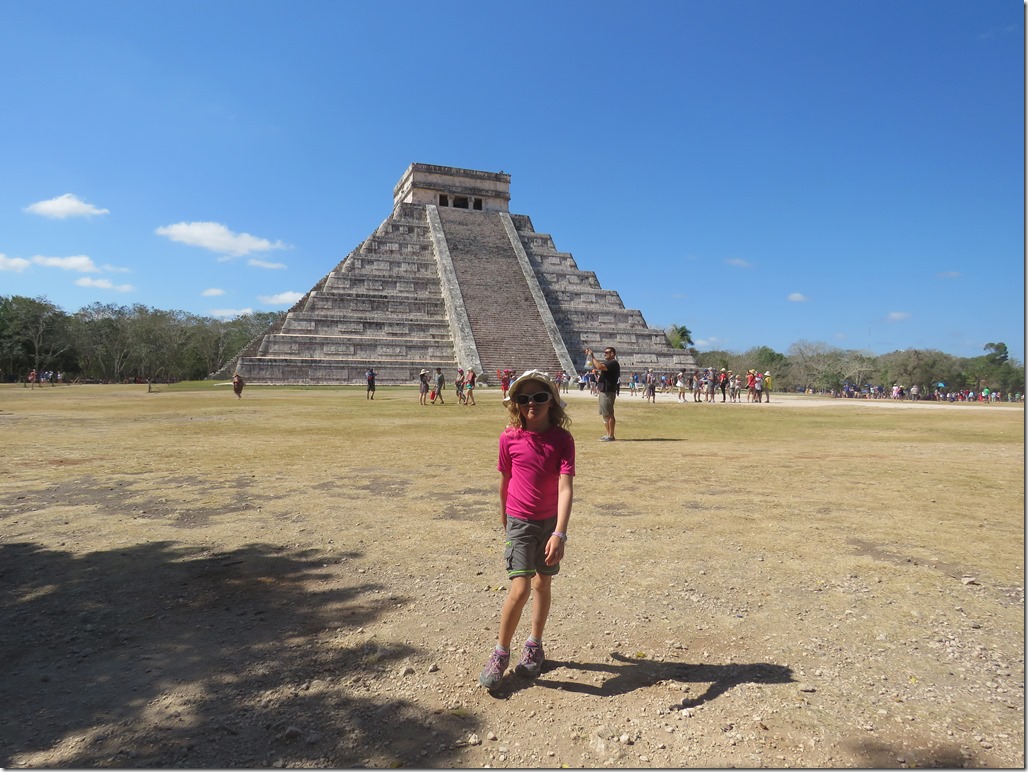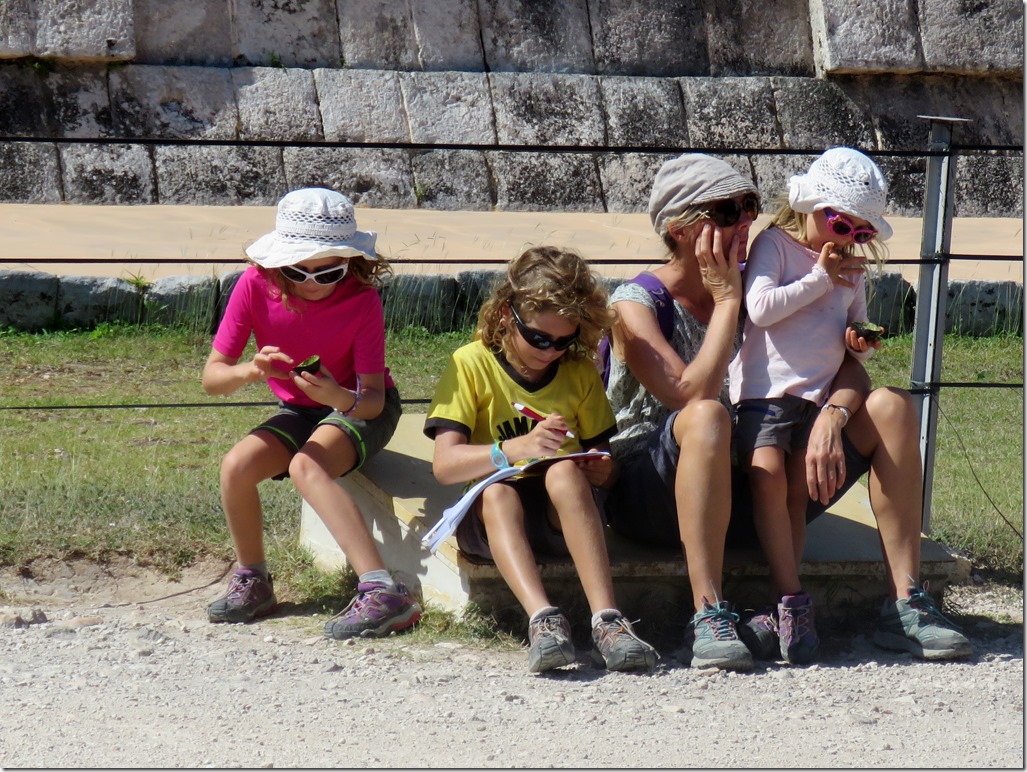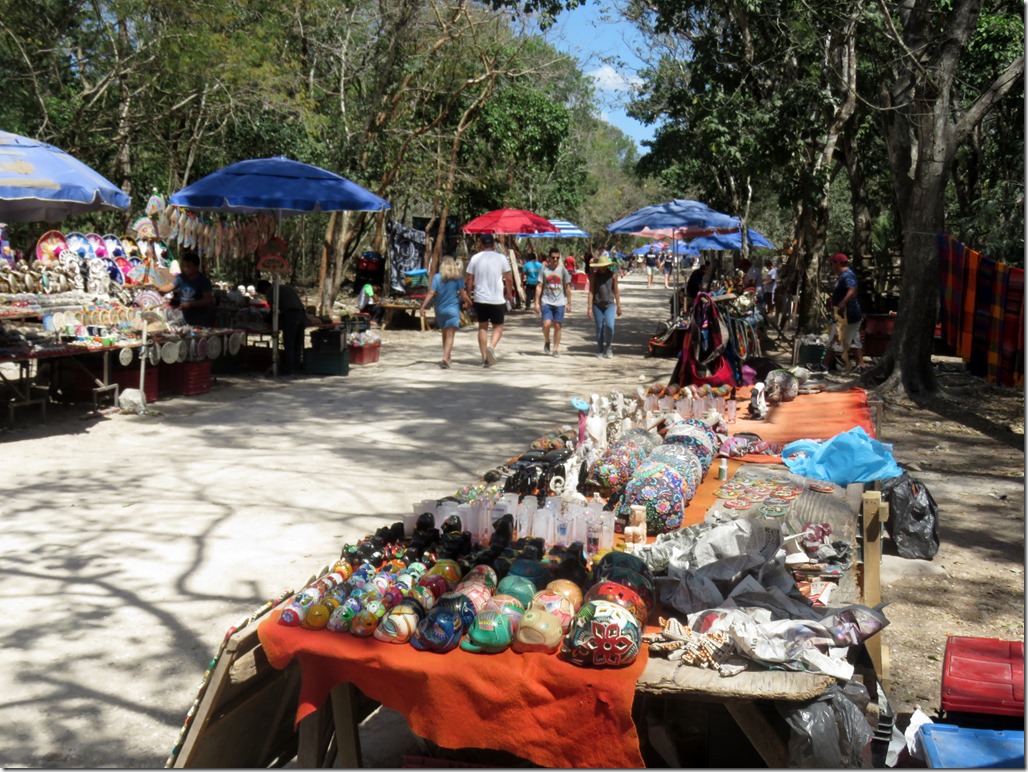 handcraft market of Chichen Itza
From the three Mayan ruins we visited the one we liked the most was Coba. It's pyramids are not as big and well preserved as that of Chichen Itza and the location is not as dramatic as the coastal cliffs of Tulum but it is much less visited so less people and being surrounded by thick vegetation strolling around was so much more pleasant. And as a bonus – we could rent bicycles and so strolling was actually riding. And you have no clue how badly Adi wanted to learn to ride bicycles!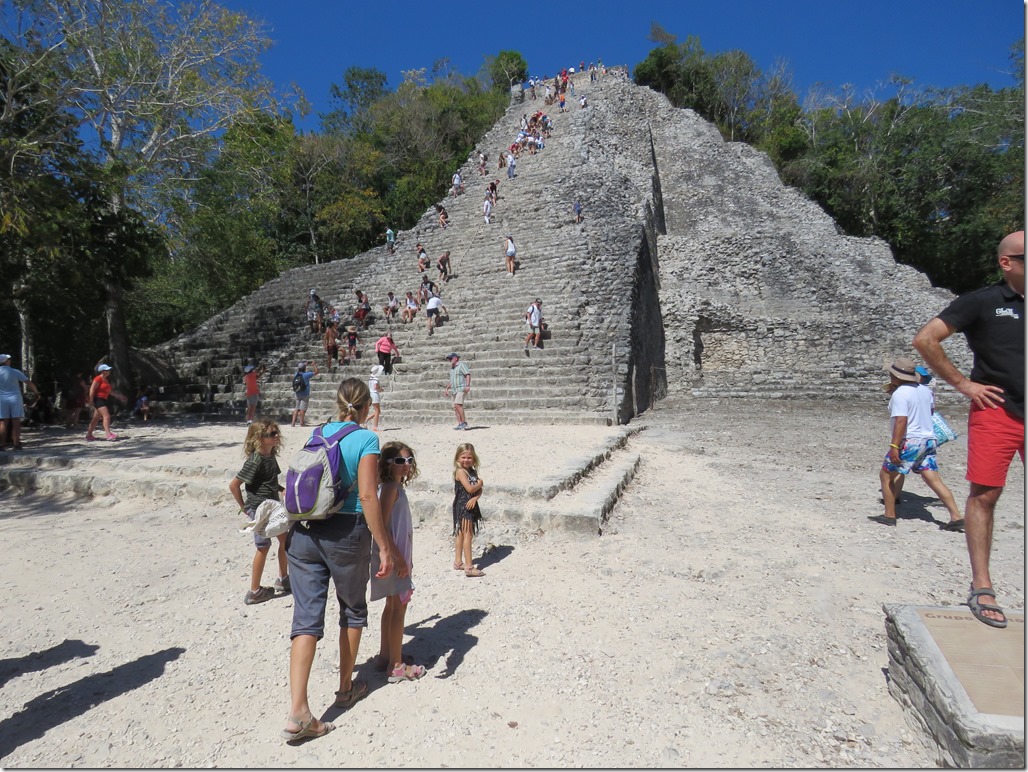 The great pyramid of Coba. Virginie had to fight her vertigo feeling but she bravely made it to the top!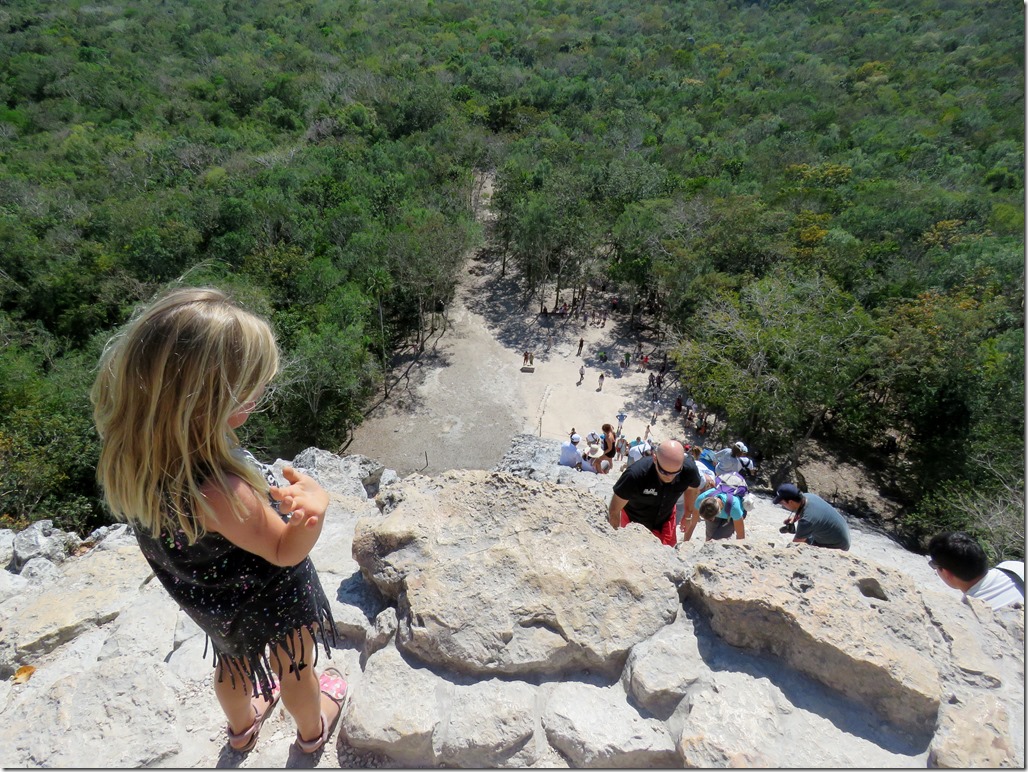 the view from the top of the pyramid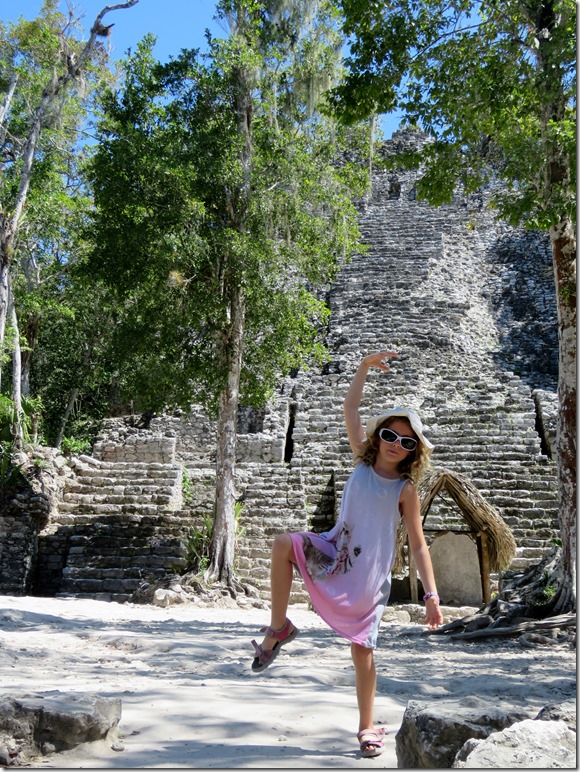 The bikes they had on site were too big for Adi who never rode bicycles but it did not matter to her. She wanted to ride a bicycle like her two brothers and two friends Nadav and Ella. And when Adi wants something you cannot change her mind… I thought it was a bad idea and tried to veto the thing but Virginie sided with Adi and we ended up renting one of these too big bikes and Virginie found herself helping and supporting Adi for the whole afternoon. And just as Virginie said during the whole afternoon – by the end of the day Adi learned to ride her bicycles and could do a couple of meters without Virginie supporting her. She was so proud and happy! Sometimes, insisting is the only way to go.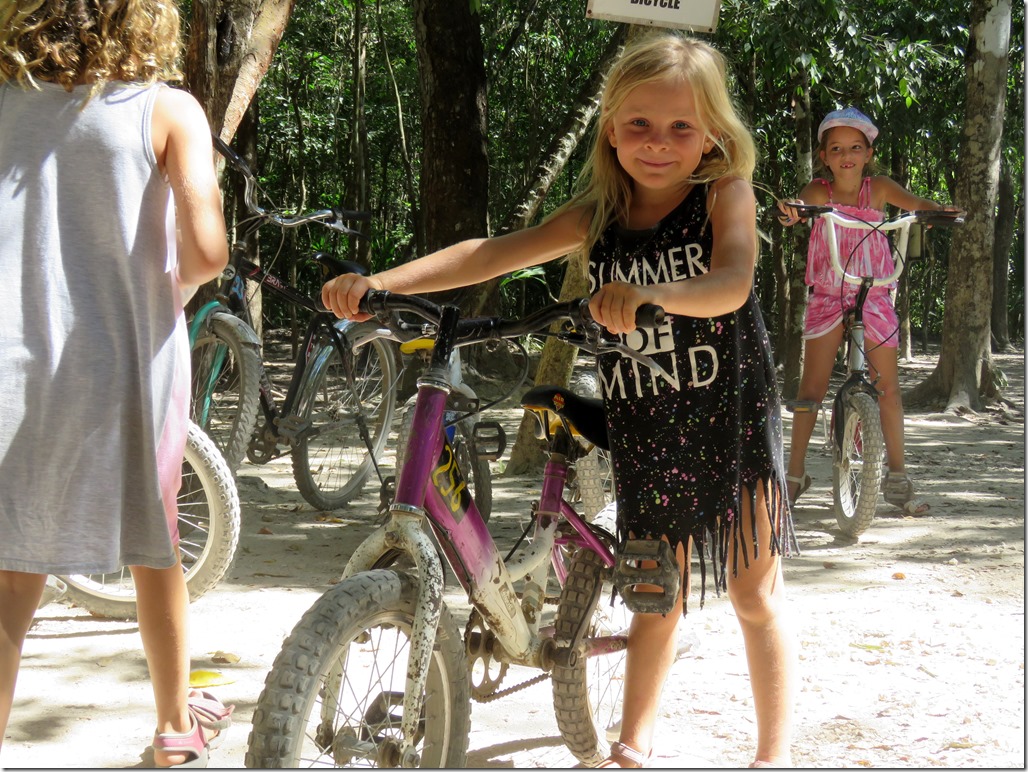 Adi with her bicycles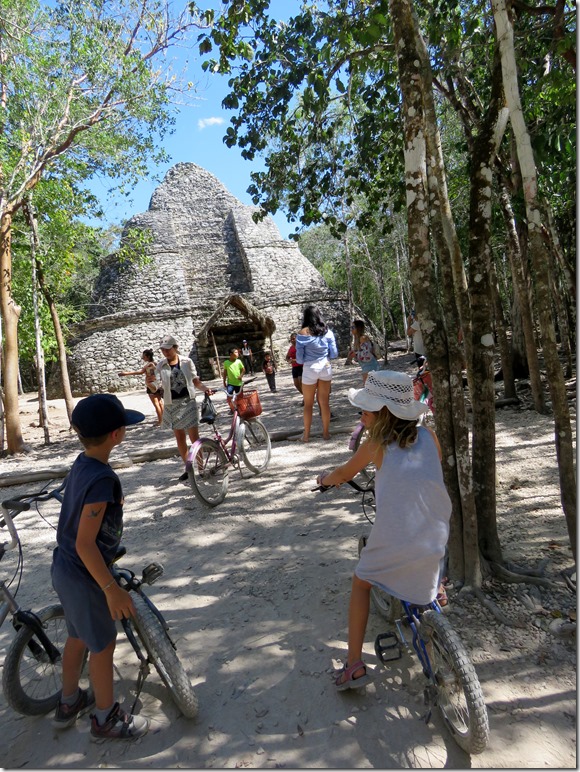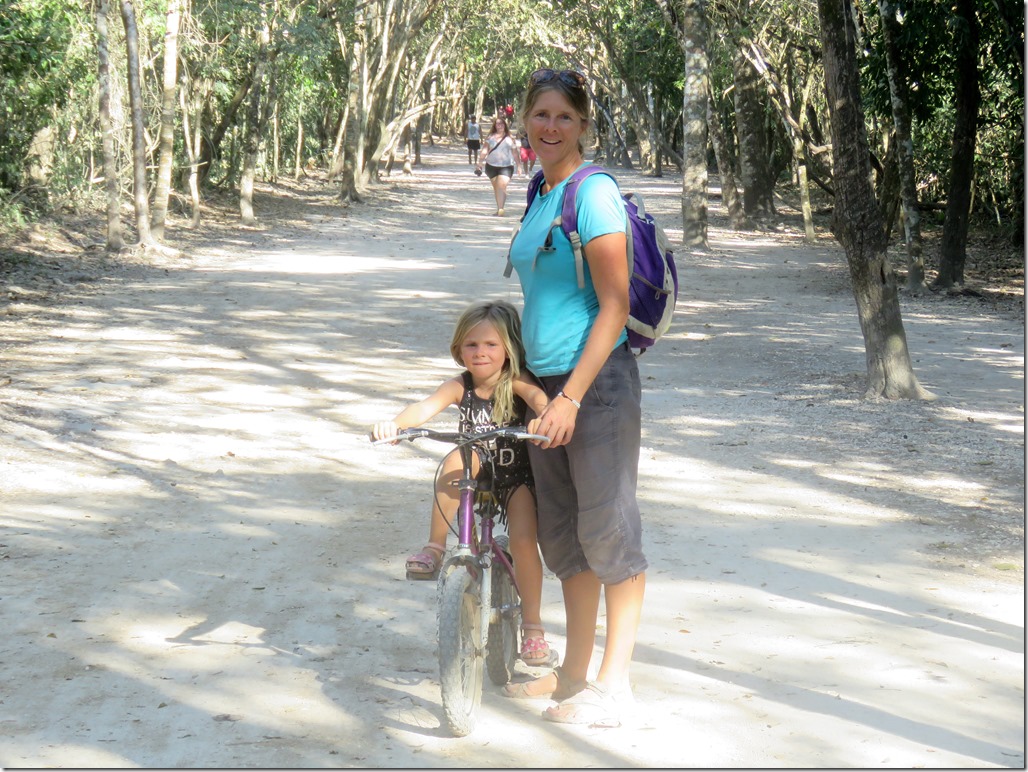 Great ancient civilizations are known to develop near big rivers yet if you look at a map of the Yucatan peninsula you will notice it is has almost no rivers or streams. The main reason is that the peninsula is mostly flat and consists of limestone which allows the water to quickly sink down and form underground rivers. And indeed, 3 of the longest underground rivers are to be found in the Yucatan peninsula. At some places the ceiling of these underground water systems collapsed and thus it gives access to the water surface. These are called Cenotes and there are thousands of them all around the peninsula. Some are cave-like with only a narrow and deep entrance leading to the water surface others are fully exposed and resemble a natural pool but all are very spectacular and the water is always very clear as it contains hardly any sediments after being filtered by the limestone.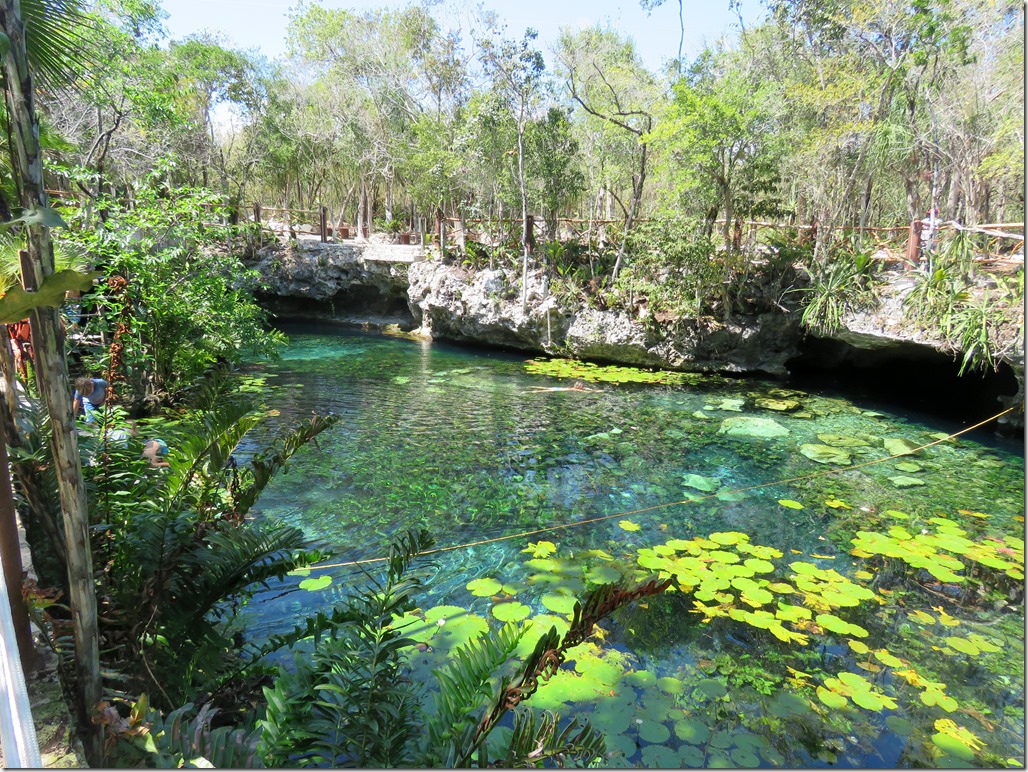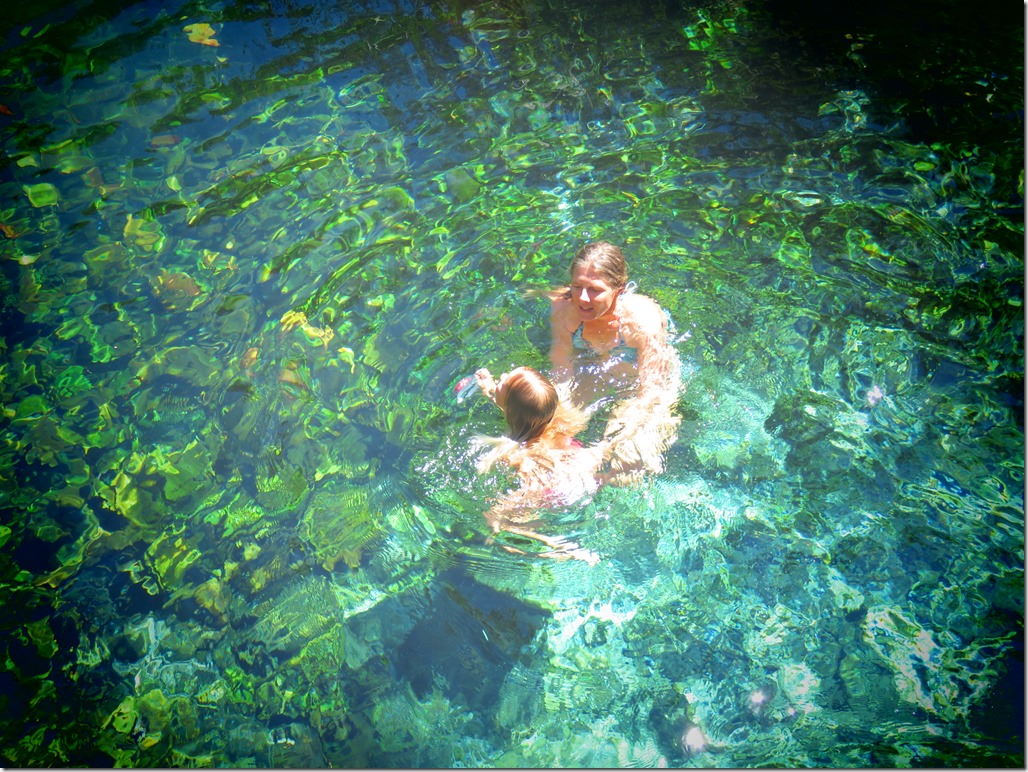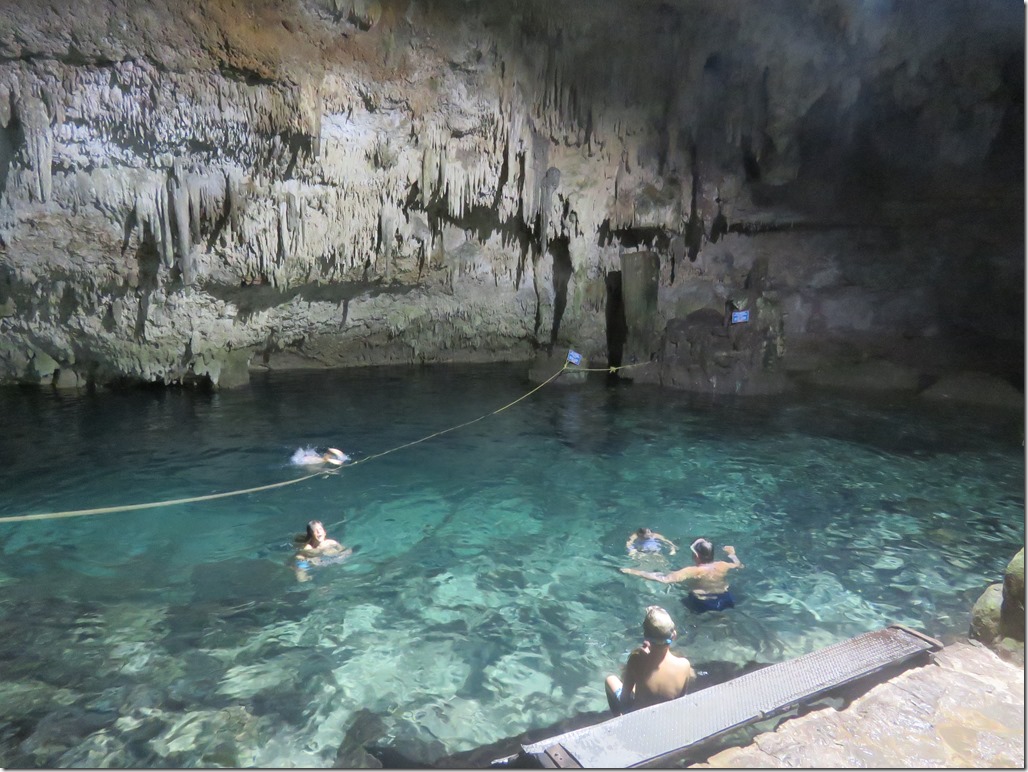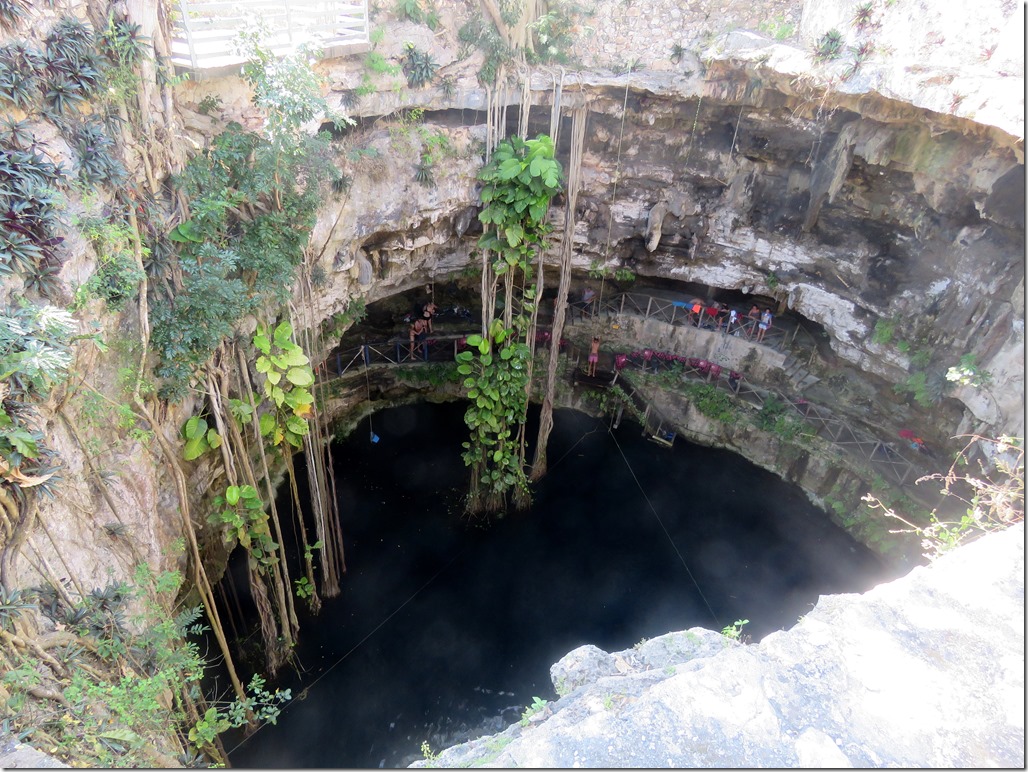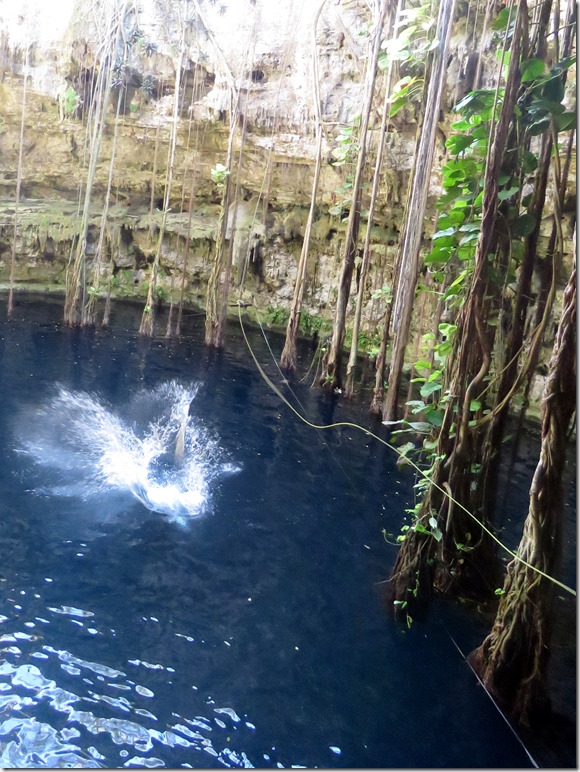 We visited four different Cenotes and each one when we saw it got from all of us a 'woow' call. Some gave us the kids the opportunity to jump from 4-5 meters high into crystal clear water with tree roots hanging around.