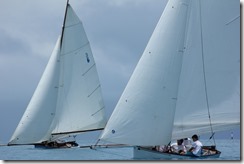 We arrived in Bermuda from St Martin on the 6th of June after a little more than 7 days at sea. We were happy to enter the safe harbour of St George because we had a rendez-vous with our first named tropical storm – Colin. In the morning of our arrival at St Georges Colin was still far away – somewhere to the west of Florida – about 1000 miles from us. We just did 850 miles from St Martin to Bermuda. But Colin moves much
faster than Nomad. He is expected to pass 200 miles north of Bermuda by tomorrow evening – less than 48 hours from now. The forecast was for sustained wind speed of 40 knots gusting to 45. Not much for a tropical storm but enough to make you a bit nervous when you're living on a boat.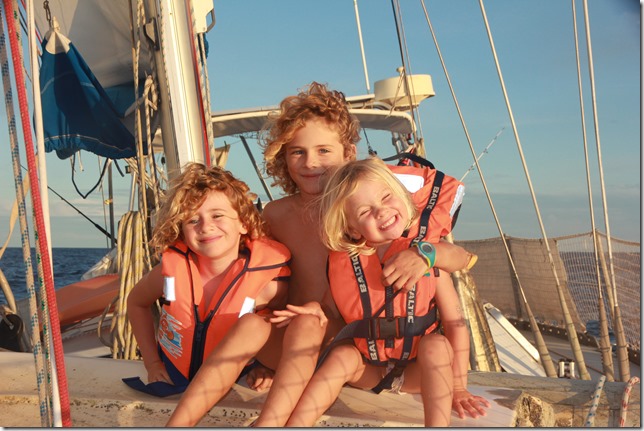 After going through immigration and customs we dropped anchor in the bay next to town. We were not sure if we want to secure Nomad to a dock somewhere rather than stay at anchor. We had no doubt we can ride 45 knots on anchor (anyhow we would have dropped a second anchor) but we knew we will not leave the boat in this wind for two reasons. First, if things do go bad we could react, and second, getting to town by dinghy will be too wet, too bumpy, too risky; simply getting into the dinghy will be a very dangerous affair. And after the passage we have just done we wanted to explore the island – to walk on solid ground – and did not feel like staying another 2 days under siege on the boat.

We took our dinghy and went for a stroll in St Georges. The town is charming – small streets with old but very well maintained houses painted in different colours and all with white roofs. Afterwards we went to eat a (very expensive) hamburger in a local pub and headed back to the dinghy dock. On the way back we saw there was still place, for one boat, at the town wharf. After much discussions with Virginie, with the customs officer (that told us they don't get excited around here unless it's a category 1 hurricane or more – he obviously does not live on a boat!) and with the other boats that were tied along the wall we decided we should move Nomad to the dock.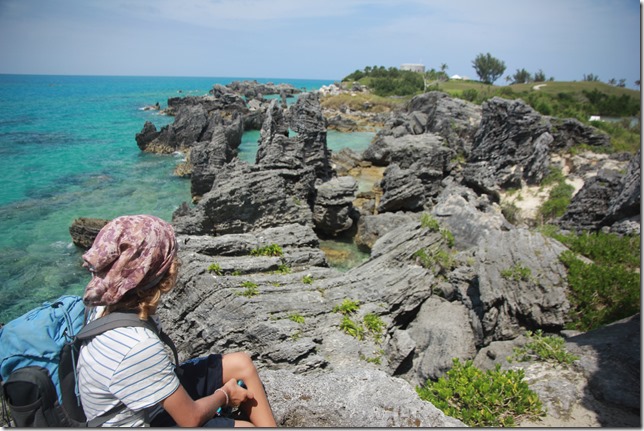 So we went back to the boat, put the kids to bed and in the dark of night, before any other boat will think of moving to the dock before us (especially as we had to move a big dinghy to a different place in order to have enough place for a 12 meters boat) we weighed anchor, put out all our fenders and tied Nomad to the wall. It's the first time since we left Cabo-Verde that we were sleeping on Nomad and we are not in the middle of the sea – either on passage or at anchor or on a mooring.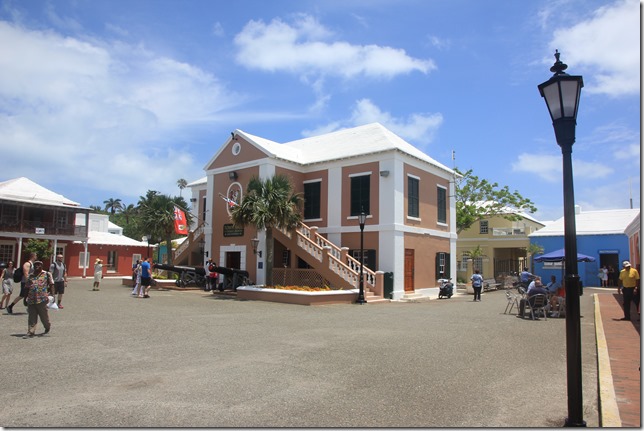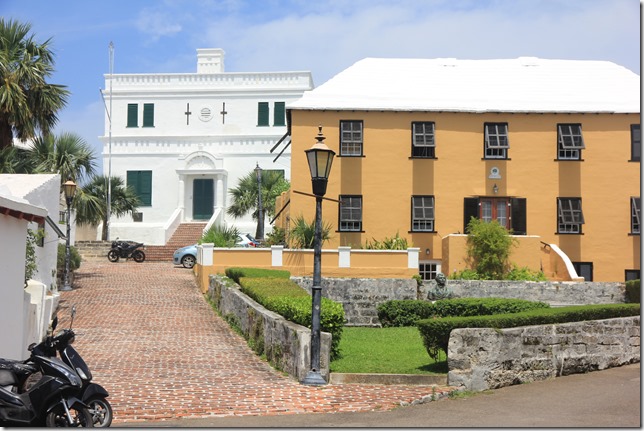 It was strange to see a concrete wall from the starboard hatches but even more unusual was all the traffic around us. People were walking down the dock, stopping by to have a small chat, head to wherever they intended to go and then stop again on their way back. And it was nice as we got to meet many people including other sailors that head to the States and so we got some good info for the route ahead and exchanged contacts. Another great thing about being tied to the dock was how easy it gets to go out of the boat without the need for a dinghy. Just jump over the lifelines and head wherever you need. Ah, try not to forget wearing your shoes though. The only real inconvenient aspect of being tied to a wall was taking a shower. At anchor we have our privacy. We wash in the sea and then rinse the salt water with some fresh water out on the back of the boat. Here, next to town, the water was not really inviting and our stern was right under a street spotlight.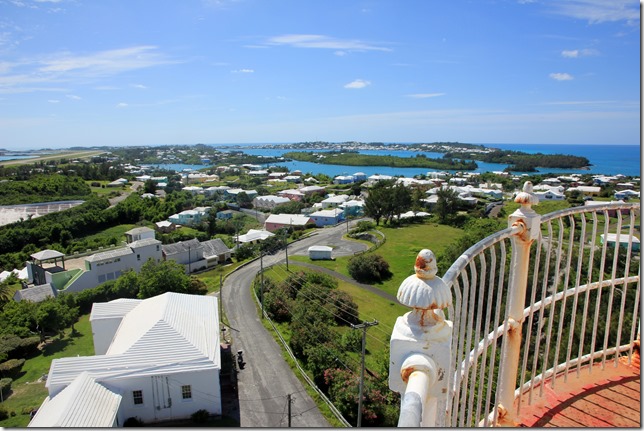 Colin came and while the wind was blowing and the rain accumulating on the white roofs of Bermuda we went to visit the island – the town of St Georges, the aquarium, the Crystal caves, and BIOS – Bermuda's Institute of Ocean Science. We immediately fell in love with this island. The scenery, the vegetation, the houses, the people – everything is beautiful and you see that Bermudian take care about their islands. Some things in Bermuda have much in common with the tropical islands we visited in the last 5 months but most of it stood in complete opposition to these islands. The green, meticulous cut lawn surrounding many of the houses, for example.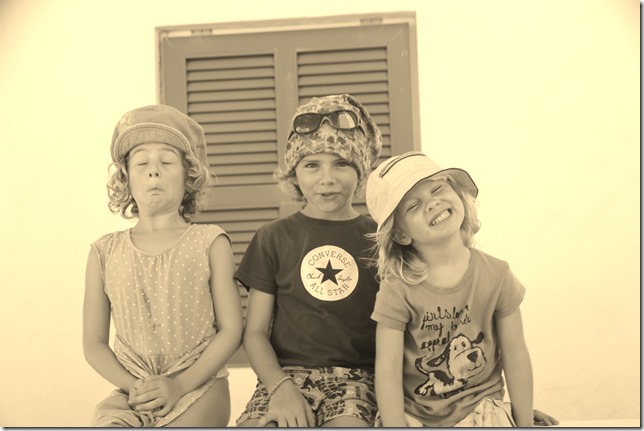 After Colin we enjoyed the good weather to go snorkeling in Tobacco bay, do a kayak tour around some of the small islands in the bay, and visit the St David's lighthouse meeting some more nice people on the way. Like that woman in the small car that stopped next to us asking – 'are you lost my dear? Looking for the bus station? Let me take you to the bus station. Ah, not the bus? So just let me take you somewhere. Anywhere.' Or the fisherman that when we asked him for directions to the lighthouse came with us almost all the way telling us we should come over to his place to try the lionfishes he caught. Or the 3 young children we met next to the St David's battery (one of the many fortifications surrounding Bermuda that were built to protect the islands) that showed us around and took us to their secret '100 steps hiding place' at the bottom of the cliffs.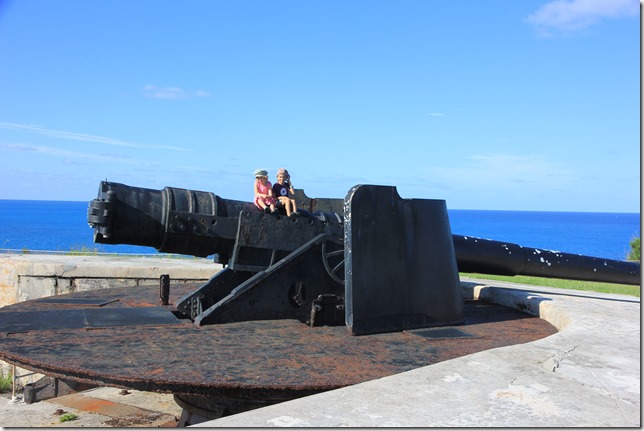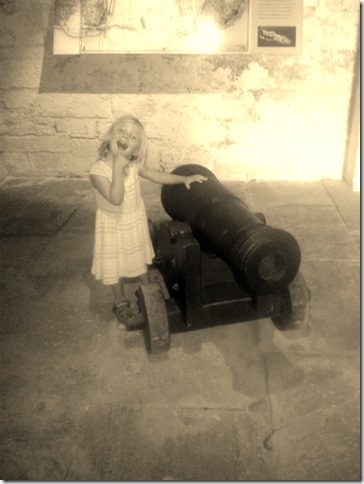 The weather forecast was still good for another couple of days before a new depression (that is – more wind) was about to come to the neighborhood. Most of the sailors we met when we just arrived left for the States. But we decided we liked it here and that there is still much to see around so we left St George's harbour put our sails up and headed to Hamilton, the capital city of Bermuda.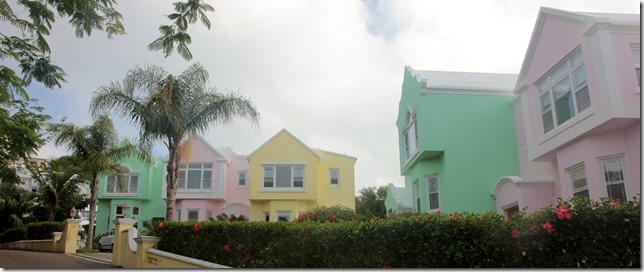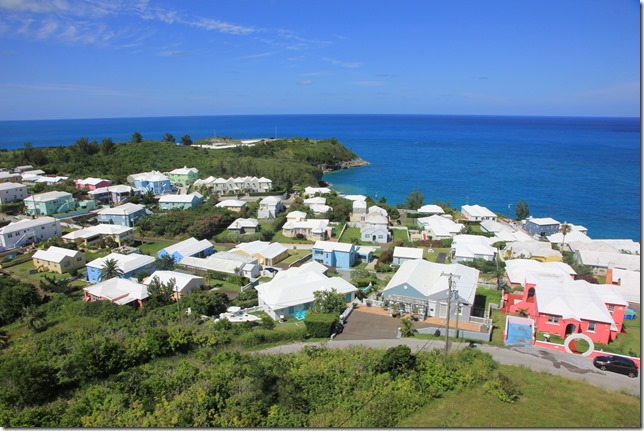 It took us 4 hours to sail westward along the north coast of Bermuda before we entered Great Sound and from there Hamilton harbour. North of Bermuda the water is shallow with many coral heads dotted all around. A couple of miles further away these shallow waters, just before dropping 1000 meters, are surrounded by coral reef. And these in turn are dotted by dozens of wrecks – some went aground more than 400 years ago. Famous of all is the Sea Venture, an English ship bound for Virginia. She was damaged after a sever storm and took on much water. The captain spotted an island and deliberately sailed her on to the reef. The ship was lost but all the crew made it to the uninhabited island. In 10 months they built two new ships from Bermuda cedar trees and parts they salvaged from the Sea Venture and so were able to continue their journey to Virginia. This group of sailors are considered to be the first Bermudians.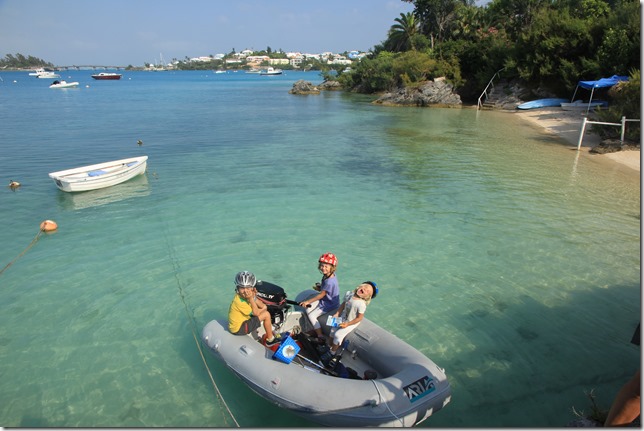 We reached Hamilton but could not find any satisfying spot to drop the anchor. Either it was too crowded with boats on moorings, too deep to our liking or too far away from the city. So we slalomed around the many nearby islands. Some of the islands had 2-3 houses on them, some had only one, others none but all looked liked the perfect retreat island. Here there were plenty of beautiful anchorages it was hard to choose where to drop anchor. There was barely no wind and the water was dead calm. It felt like sailing on a little lake. We sailed around and in between the islands really close to land till we decided on a spot for the night.
The new depression should be here tomorrow evening bringing with it moderate to strong southerly winds so we decided we will go to Mangrove bay early tomorrow morning. Next morning I was at the bow with Noa winching up our anchor when she suddenly cries – 'a ray! And another!'. Two spotted rays, about 1 meter in diameter, swam quietly in the turquoise water just under us. We could follow them from above the water for 5 seconds before they disappeared. It was magical.
Later we learned that Bermudians call these islands the 'magic lakes'. We know why.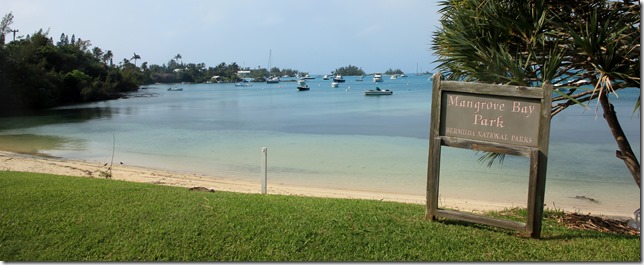 Not many cruisers come to Mangrove bay. Actually, not many cruisers know about Mangrove Bay. In St Georges we talked to a couple of old salts that go through Bermuda every year on the way back to the states after passing the winter months in the Caribbeans and they never heard about Mangrove Bay. But we were lucky enough to meet Nigel at the aquarium. Virginie just wanted to settle an argument between her and Amos whether one of the fish we saw in the big aquarium was a baby desmoiselle. Amos thought that it was, Virginie no. And he (Nigel) just happened to be there so Virginie went over to him for some help. After settling down the fish mystery (Virginie won) we found out that Nigel is the captain of the excursions boat of the aquarium and so conversation inevitably drifted to boats and sailing. We told him we plan to stay in Bermuda for two weeks and we don't really know where to go, what can he recommends. Without hesitation he answered – you should go to Mangrove Bay.



The cruisers that come to Bermuda don't really cruise around Bermuda. Most pass here on the way to somewhere else in between two ocean passages. They simply stop to refuel, get some (very expensive) fresh food, have a pint or two and sail on. And because St Geroges is the only port of entry and you have to clear in and out of there the majority of the cruisers don't bother moving between the different islands with their boats but rather travel around with buses, taxis or scooters (you cannot rent a car in Bermuda only two wheels). Another reason, I think, why cruisers don't get to Mangrove Bay is because of the charts. Many of the cruisers navigate using an open source application called OpenCPN together with a hacked set of charts for the whole world called CM93. This works pretty well most of the time and the charts coverage is good but when you look at the charts for Bermuda and zoom in to where Mangrove Bay is the whole area is grey – meaning not surveyed – there is no data. But Nigel told us that getting inside the bay only looks complicated but there are actually posts marking a sort of a channel to avoid the coral heads – 'you'll be alright as long as you don't get northerlies'.

It was Sunday morning, we went out of the Great Sound, rounded the Dockyard – the old naval base transformed into a cruise ship dock and tourist centre and sailed into Mangrove Bay. A small and beautiful bay with 3, privately owned, tiny islands on its north side. Further into the bay are a couple of small sandy beaches (all private except of one), a small public wharf, a couple of boats moored to buoys, a boat club and behind the green trees and the flowering shrubs houses painted blue, pink, green, yellow and many other colours and all with the ubiquitous white roofs.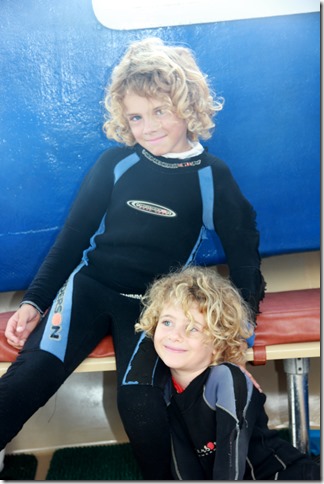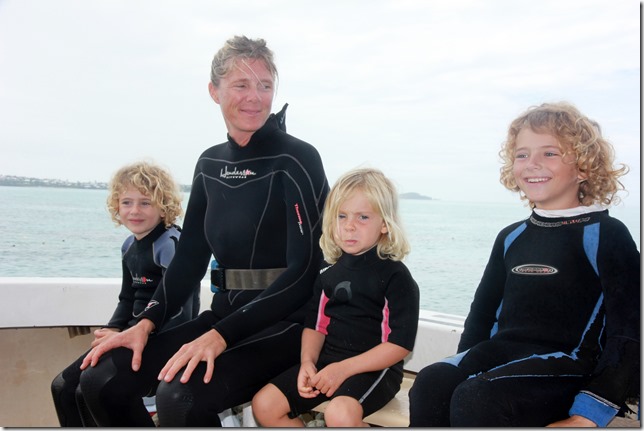 We dropped anchor in turquoise water in front of the 3 little islands next to the only other boat in this beautiful spot. A short swim to one of the islands' beaches, some exploration of the bay with the kayak and it is already noon. Now Nomad was surrounded by literally dozens of small motor boats and two big tourist boats spitting swimmers and snorkelers all around. This was the end of our peaceful stay in paradise-like bay. At one point four boats that were tied together (what mariners call 'rafting') seemed to be much closer to us than when they came. They were dragging the only anchor that held the 4 boats. By the time we noticed it they were about 5 meters from Nomad's bow and getting closer. To their dismay they had to quickly put their wine glasses down, break up the raft, and move somewhere else to finish their apero. Come evening and we had this little spot and the sun setting behind the little islands only for ourselves. But the fair weather does not last forever in Bermuda – forecast for tonight is south-westerly winds up to 30 knots… At least the wind will keep away the tourists.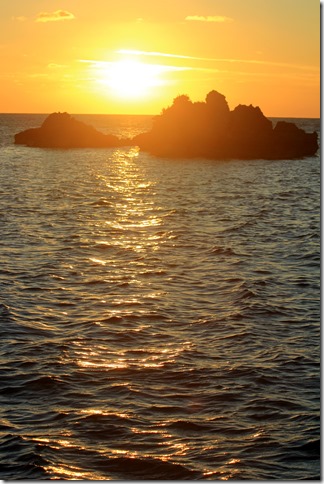 And indeed, for the whole night and the following day the wind was blowing from the south at 25-30 knots with stronger gusts. Apart from 2 tourist boats that came in the late morning hours, made a small circle in front of the islands and left as quickly as the came, we did not have visits.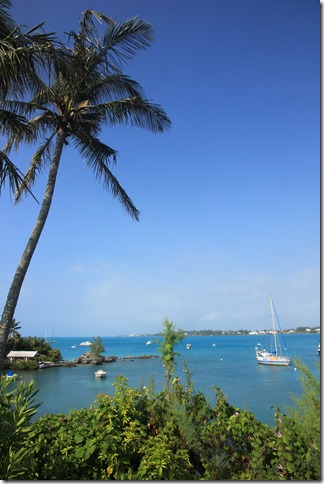 The day after the wind calmed down and we could enjoy a couple of days with great weather and so we explored the surrounding on kayak and by foot. Adding excursions by bus/ferry to Hamilton and the Dockyard.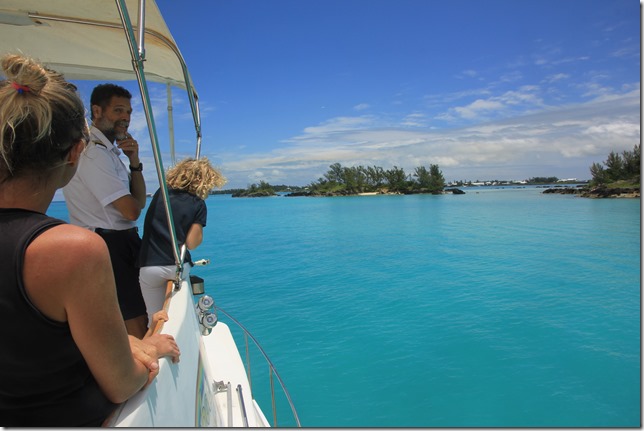 Early one morning a big motor boat approached us, up on the second deck a bearded man wearing white captain uniform and a hat calling us in French  'Bonjour! Where are you from?'. His whole face smiling at us warmly.
Switzerland we answer.
Yeah I saw your flag, but where about in Switzerland? I lived for a while in Switzerland when I was younger.
Really? We are from Prangins, between Geneva and Lausanne. Where did you live?
Ah it's a very small village not far from Geneva. It's called Crans-pres-Celigny, do you know it?
Now, for those of you who do not know, Virginie comes from Crans-pres-Celigny. Her parents and brother still live there. When Virginie and I first moved to live together it was in Crans, we even got married in Crans. So here we are, in a small bay on an island in the middle of the Atlantic and we meet this guy, Greg, that have memories, like us, of Virginie's village, Crans.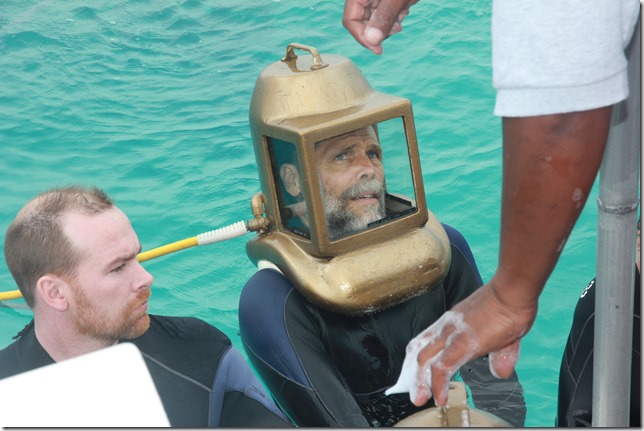 Greg runs Hartley Helmet expeditions. He takes out people on his boat and show them the magics of the underwater world wearing heavy lead helmets connected to air hoses. He goes diving at the same spot for over 30 years and knows every fish by name. He cares for this little reef of his like a devoted gardener for his gardens.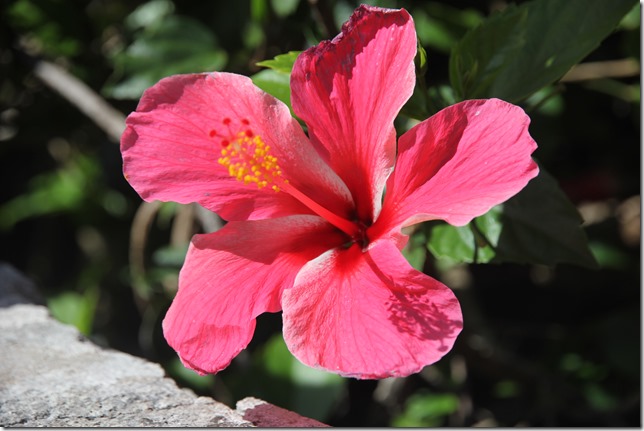 After having lunch together with him and his son Ben on board Nomad we invited them and his wife to come again for dinner. When evening came the wind started to blow. This time from the north – the direction to which the bay is open to the sea. This meant that the wind brought with it waves. By 18h00, when Greg was approaching us with his boat, it was already quite windy out there – 20 to 25 knots. Nomad was bouncing up and down as the waves raised its bow. Down below it felt like on a passage. Virginie had to stay outside so not to get sea-sick. Greg wanted to raft. We are not used to rafting and we were a little bit nervous about this idea especially in these windy conditions. But Greg was confident enough, he dropped his anchor, backed up towards us and threw us a bow and a stern line so we could raft the two boats. Ben, Elizabeth, and Greg came over to Nomad bringing with them a huge box full of home grown organic sprouts – alfalfa, broccoli, … ,…. Sparkling wine, red wine, potatoes salad and a hose – to fill up Nomad's empty water tanks. So while we were having dinner together Greg used his boat's pump to move water from his tanks to ours!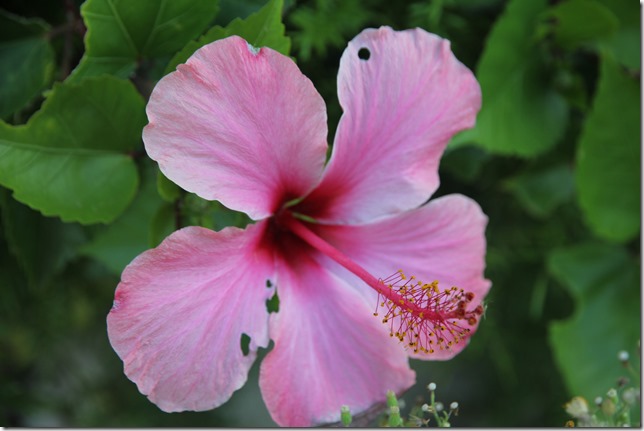 We had a wonderful evening but it became late. Greg and Ben had work tomorrow morning so we all said goodbye and they jumped back to their boat, undid the raft and weighed anchor. It was very windy by now – above 30 knots and the bay was filled with anger. We went to sleep with the wind and waves hitting Nomad forcefully.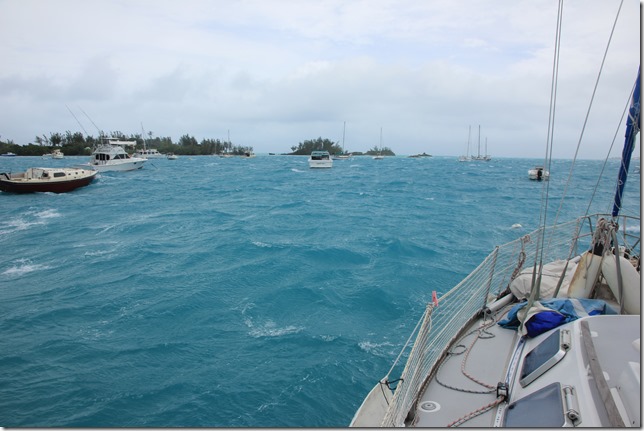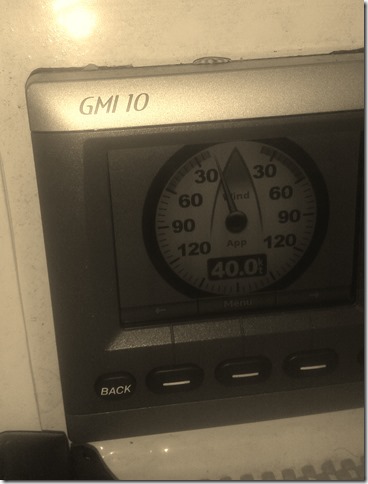 On a sailboat you can tell the wind's speed by the whistling of the wind in your rigging. And this morning I could tell it was blowing gale force outside. The boat's movement was more comfortable than during the night but the wind was definitely stronger. We woke up from a sound of something hitting the deck. I jumped from bed and ran out to the cockpit. Outside, the wind generator made a whoooooooo sound that made you think Nomad was about to take off. The wind instrument read 40 knots. Around us the sea was boiling. White foam covered the water and the air was full of salty droplets. Waves were crushing to the rocks behind us. The wind was not whistling, it was screaming in the rigging. We had 40+ knots for the rest of that morning. The most we saw on the little instruments screen was 44 knots. We, of course, did not leave the boat for the whole day.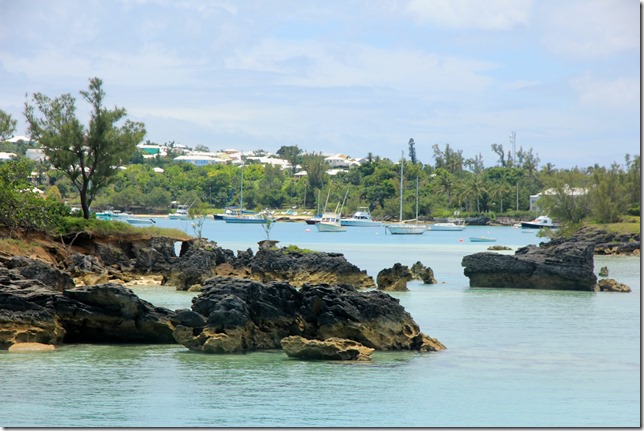 We met many other great people in Mangrove Bay inviting us for dinner, a BBQ or simply to share a 'dark and stormy', the Bermudian version of punch – rum and ginger beer, in their garden. 'Come over to our house so the kids will have somewhere to run' we were invited by a neighbour that watched our kids running on deck and climbing the rigging the night before. After a couple of days we felt like part of the neighbourhood, knowing so many people and sharing beautiful moments with them. In short, we had the warmest, kindest and most welcoming stay ever since we left for this trip on Nomad. Wind or no wind, we surely will come back to this beautiful island – Bermuda.