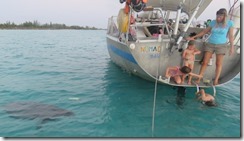 A strong cold front was apporaching the Bahamas and here at the northern end of Long Island there are not many places to ride a front. After looking at the charts and hesitating for a while we decided to go and hide behind Stella Maris marina a little further to the south. The approach was shallow. We saw 1.6 meters for about a mile and we were at high tide. While some boats will find this too shallow we were comfortable with our draft of only 95 centimeters.
People in the marina told us it can be very rough out there when a front pass and the only little boat that was on a mooring in the bay was moved into the marina the day the front was supposed to hit. But we felt the anchorage was safe and that it is the right place to be for the weather that comes.
Nomad at the anchorage: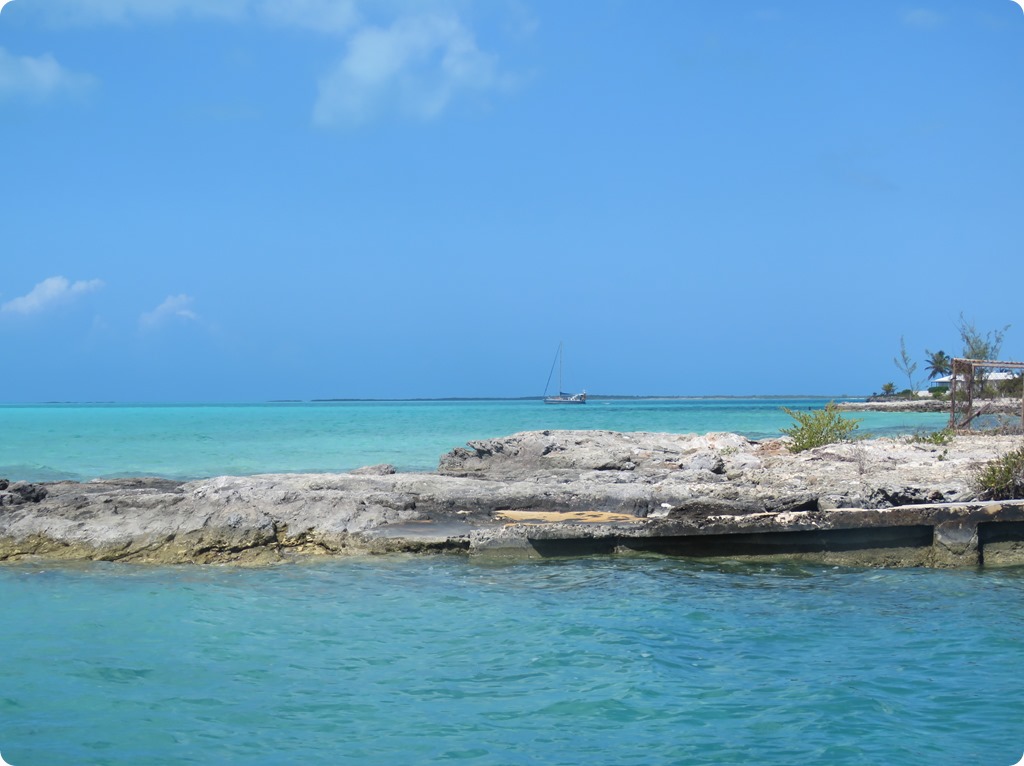 So we had the anchorage all for ourselves and were very happy to have a surprise visit from a manatee. In Florida we have seen many signs telling boaters to slow down for risk of collision with these slow moving and big herbivorous mammals but we never had the chance to spot one. This cow of the sea came so close to our boat to say hello that we could actually pet it on the nose.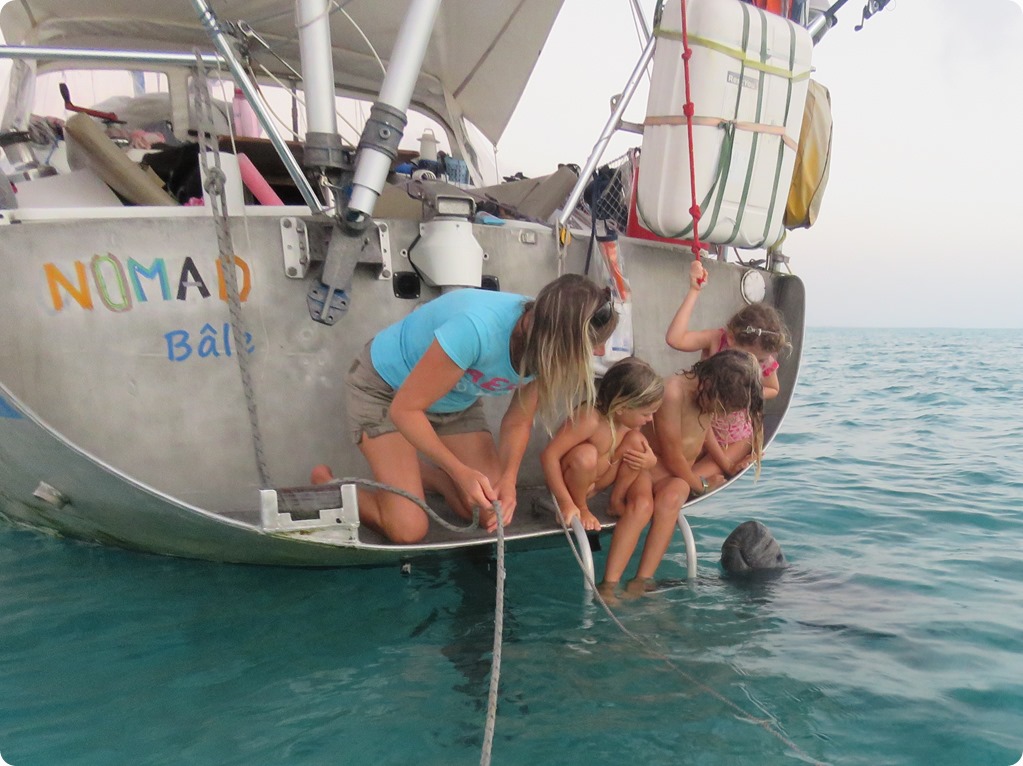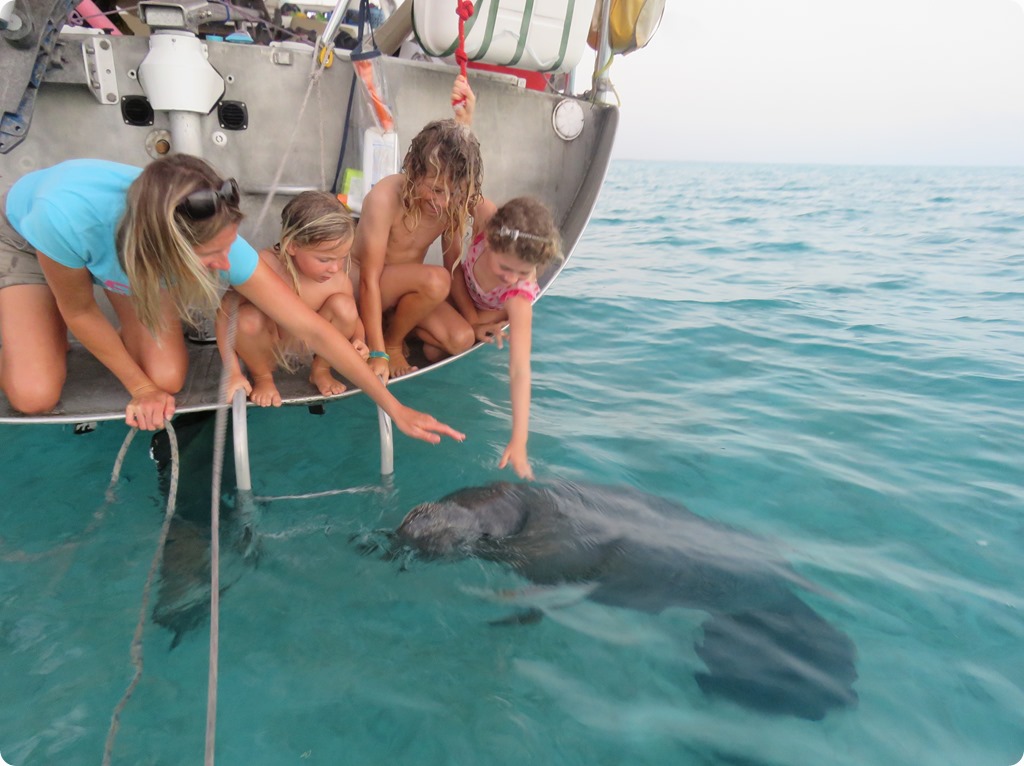 on the way to the anchorage we cought two fishes – a Barracuda and a horse eye jack. Both carry big risk of Ciguatera so we let both go back to where they came from.
And the front? We had some 30 knots for about 3 days but the anchorage was very calm and secure. And now it's time to start our long and as it's sometimes called – the thorny path – southeast to Puerto Rico.
The entrance to marina Stella Maris: