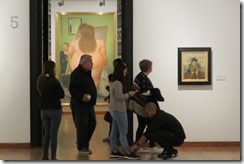 We liked Colombia and our backpacking tour so much we decided to go on another trip. We spent a week in the marina doing laundry, school, internet and simply resting. Then we took a flight to Bogota with no flight ticket back nor a rental car, this way we were free to decide where we go and for how long.
When we landed in Medellin I asked the taxi driver that took us to the city how is it to live in this city. His answer without a hesitation was – 'Very very good, I love it. It's the best city in all Colombia.' Why?
'It is safe, and you can walk and go anywhere at any time you'd like, it is young with plenty of things to do and places to go out.'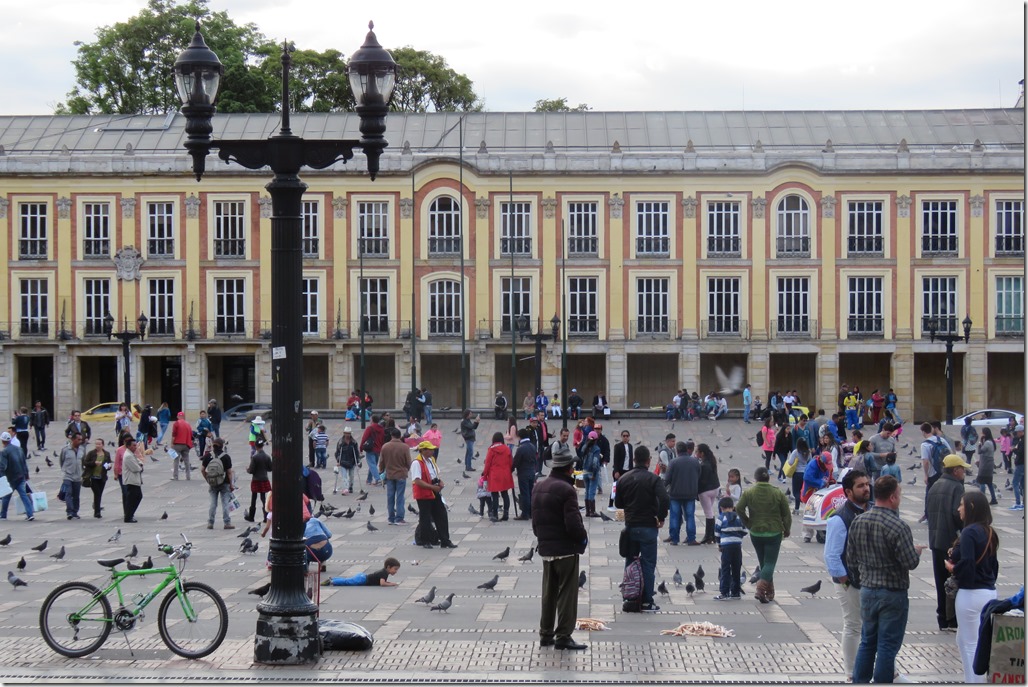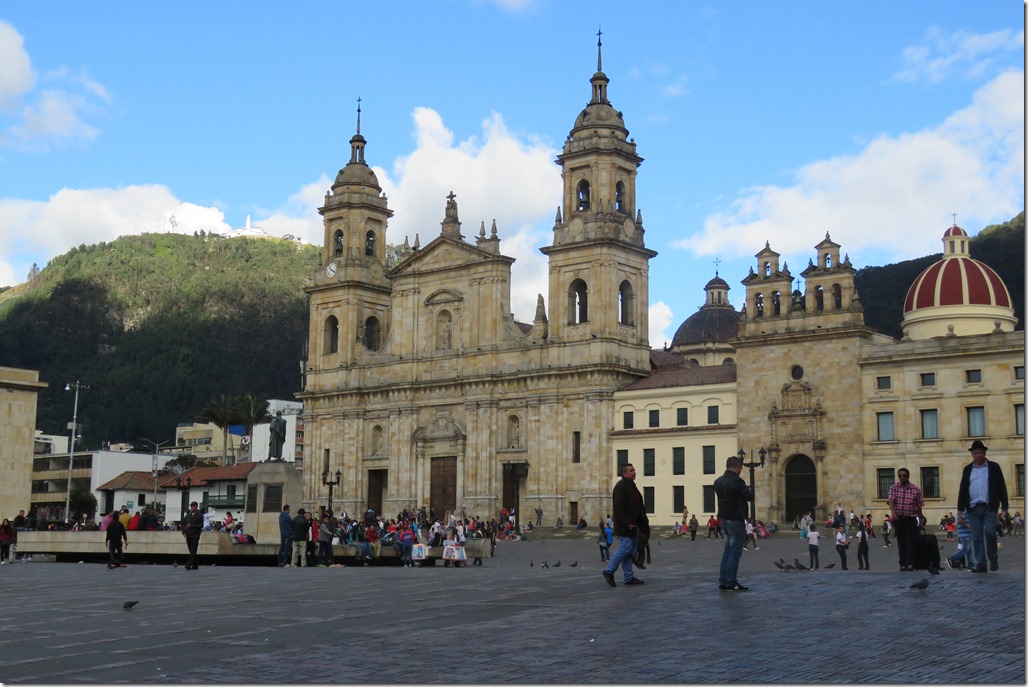 When we landed in Bogota we also took a taxi to the city and I asked him the exact question. The driver didn't hesitate either – 'bad, not good not good, security is no good'. Why? Lots of security problems, it's not safe to walk after dark in the Candelaria (the neighborhood where our hostel is located) and don't go up the Montserrat unless it is weekend and don't do this or do that. Not a very inviting arrival to a foreign city.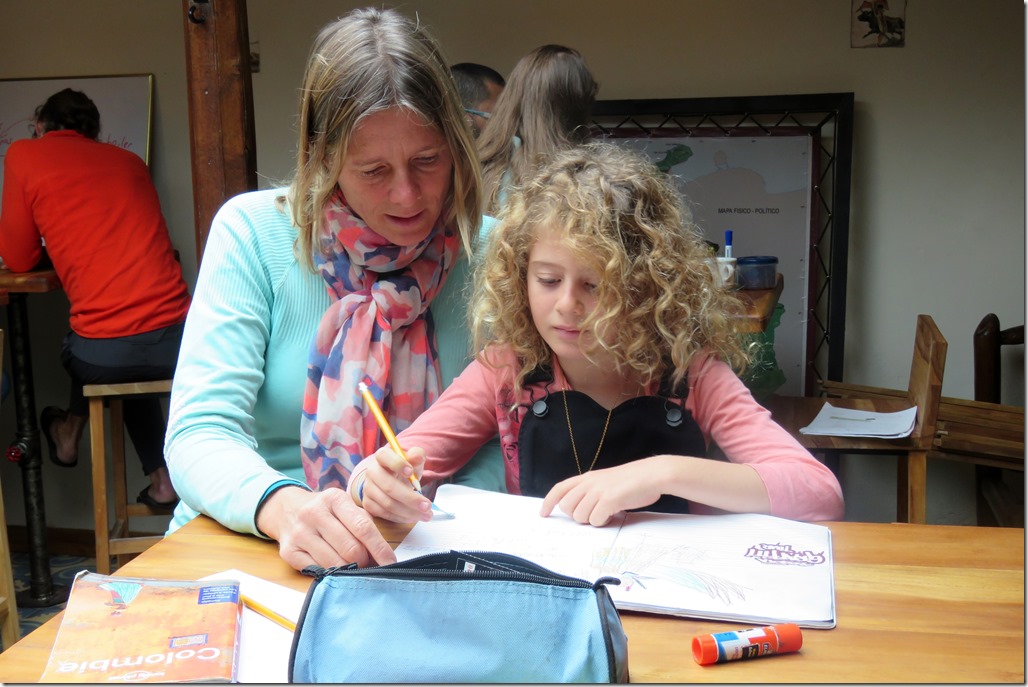 doing school at the hostel
During our stay in Bogota we never felt unsafe in the sense that we never saw anything that could make us afraid or have second thoughts about going but the words of the taxi driver stayed in our head. And it is not only the taxi driver. At the hostel we've been told the same things, don't go out at night, don't walk there or do that. Don't pick a taxi in the street, you must use the application Tapsi to call one. So we understood we had to be afraid or at least very cautious.
The city is very different from Medellin and we were much less impressed by it. We did visit many places though – the gold museum: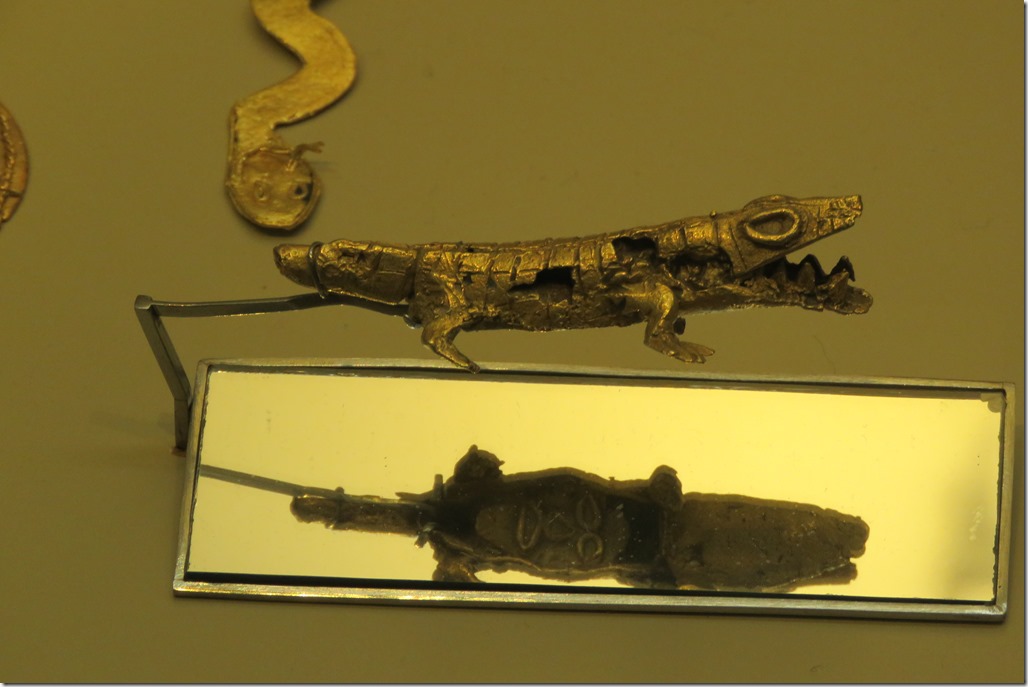 This crocodile just had lunch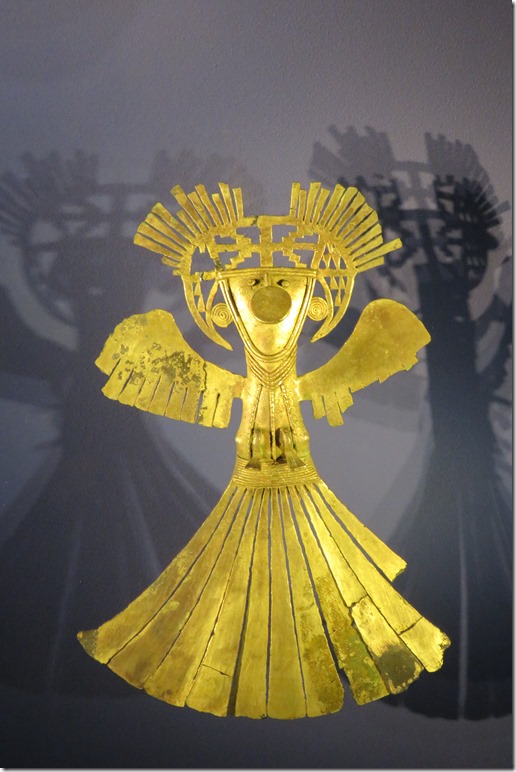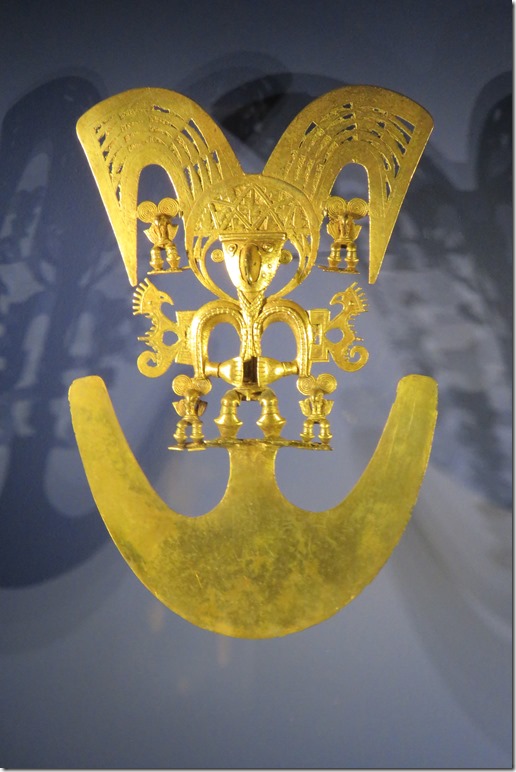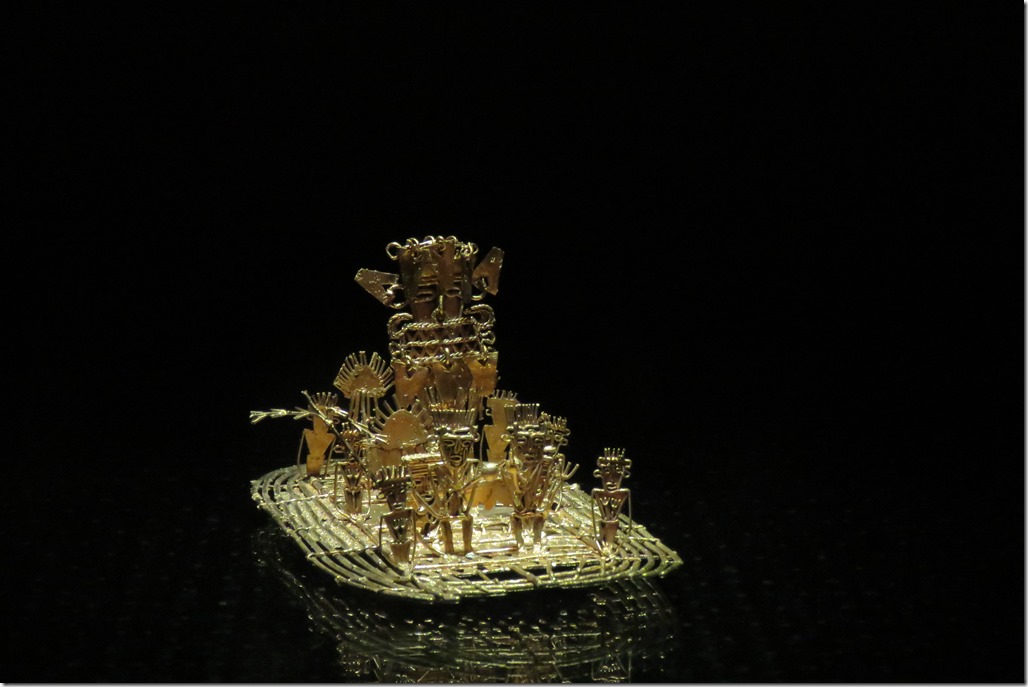 the Botero museum (with its expanded figures)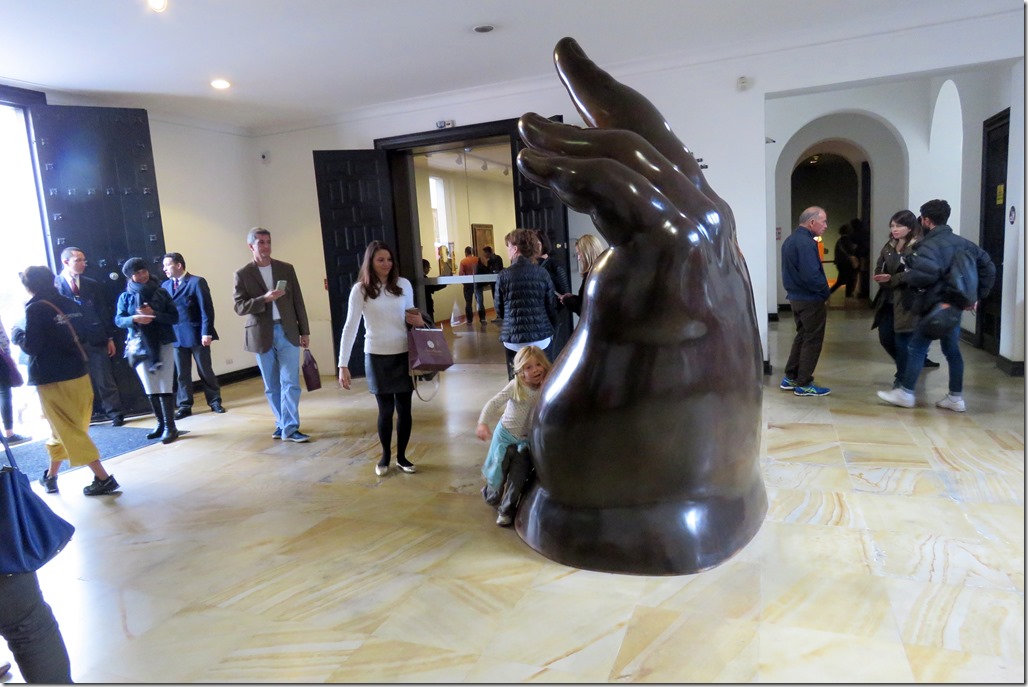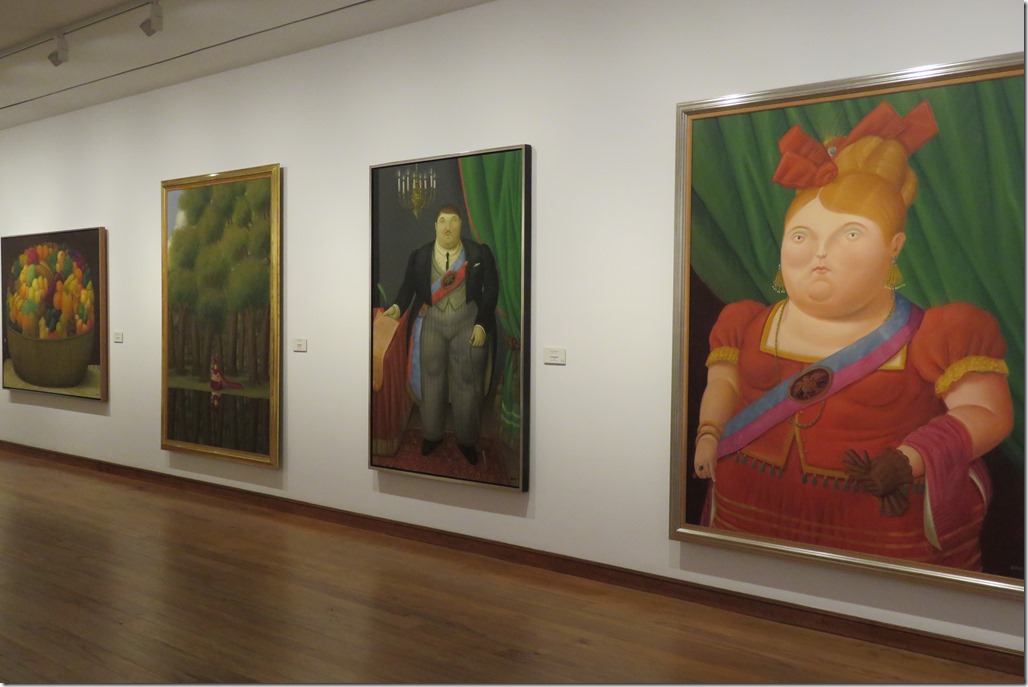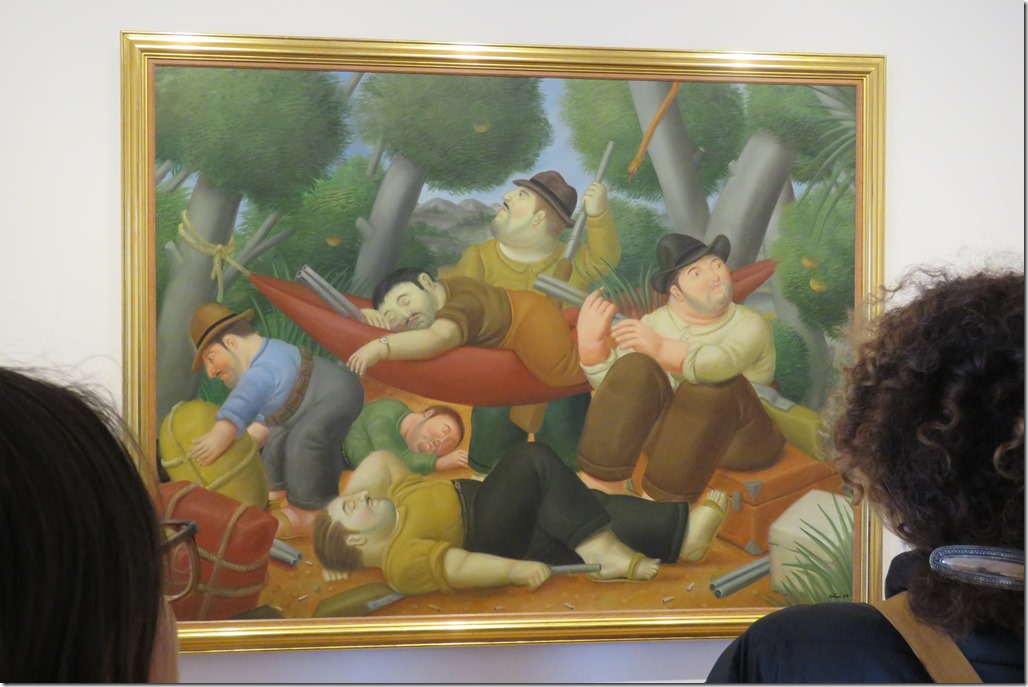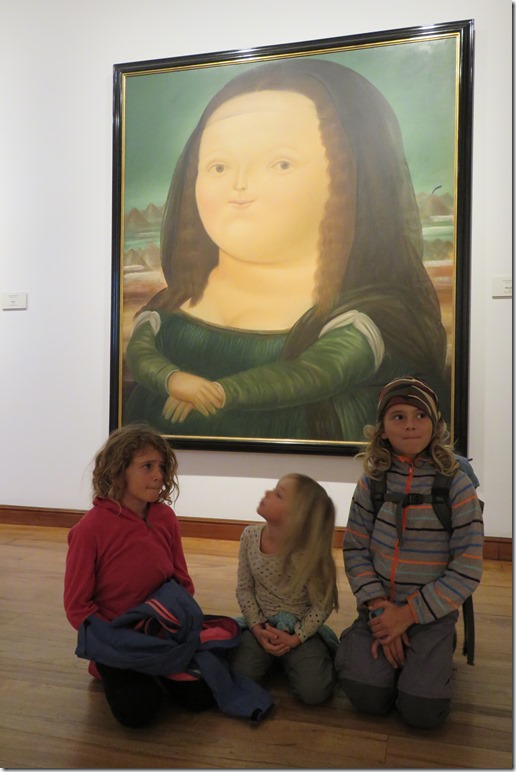 the coins and money museum, the police museum (with a room dedicated to the hunt of Pablo Escobar, they even had his special edition Harley in expo)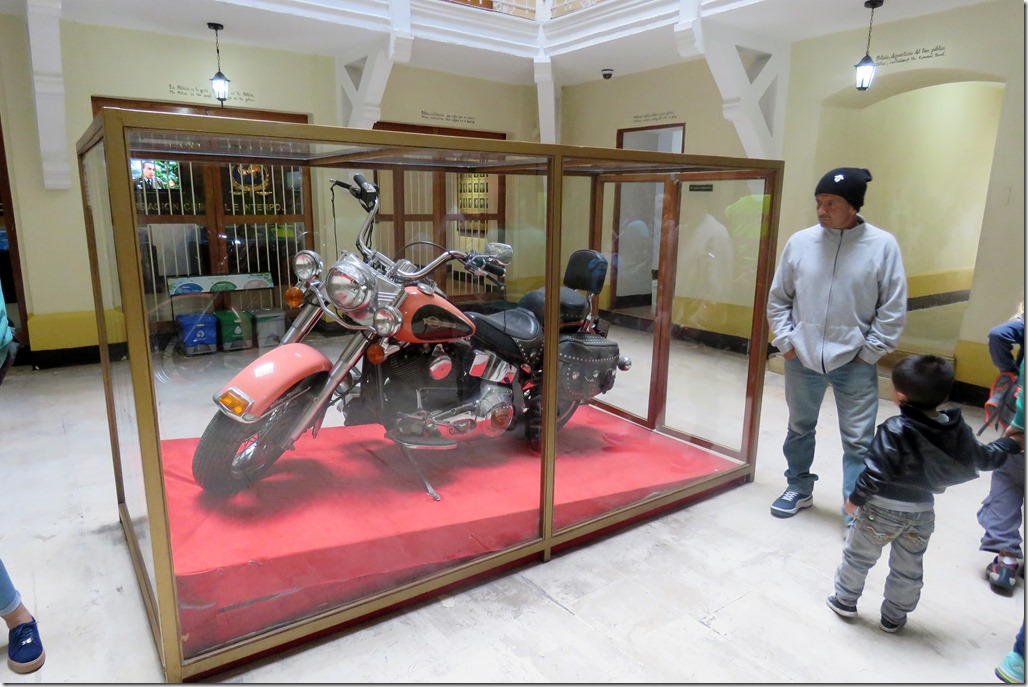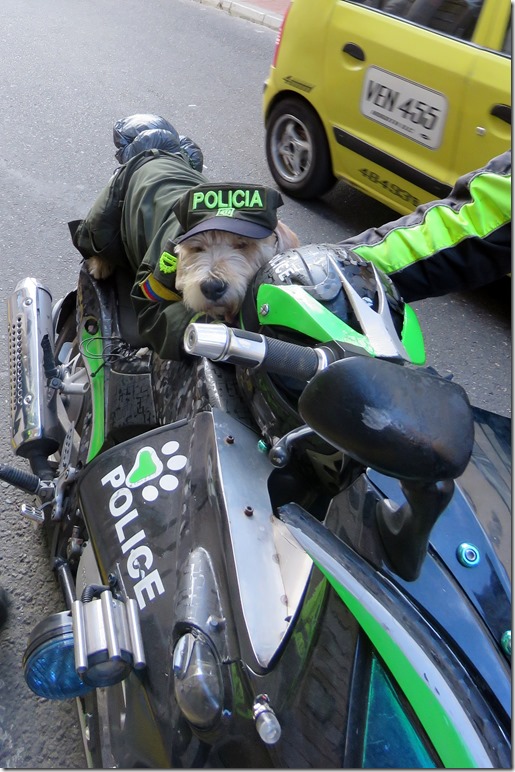 We took a graffiti walking tour around the city. We climbed up the Montserrat – a hill at 3200 meters high where you have a beautiful view of the city; it was Friday so we've been told there will be plenty of police and people climbing so it should be safe enough, again, we felt completely safe, but the words of others made us uncomfortable. The climb was a great lesson for the kids – they made it, even though they complained and thought they will never get to the top. And the view of Bogota was amazing.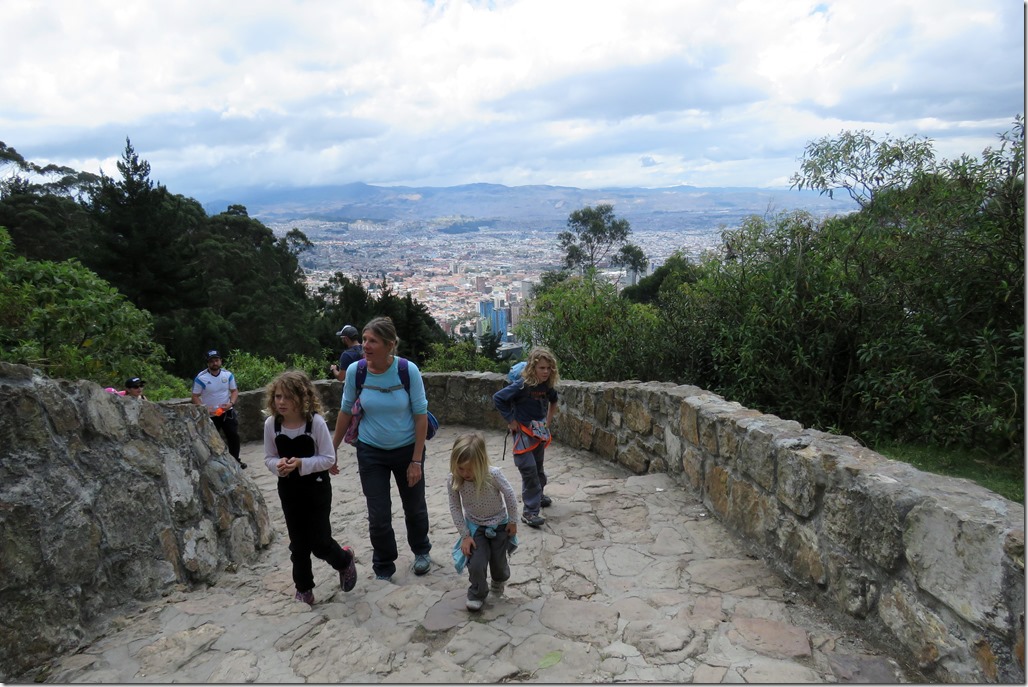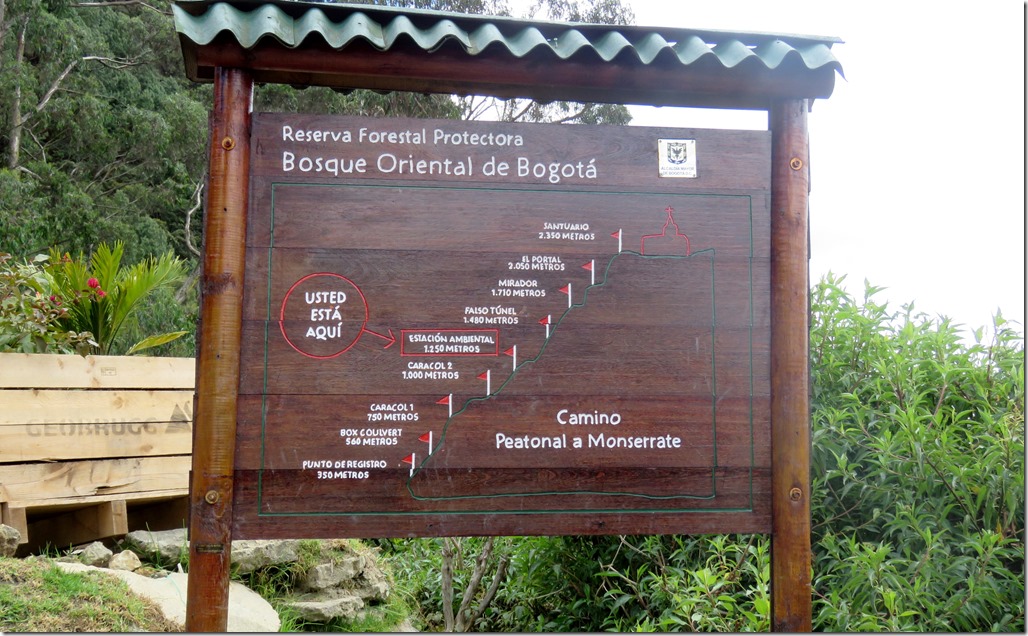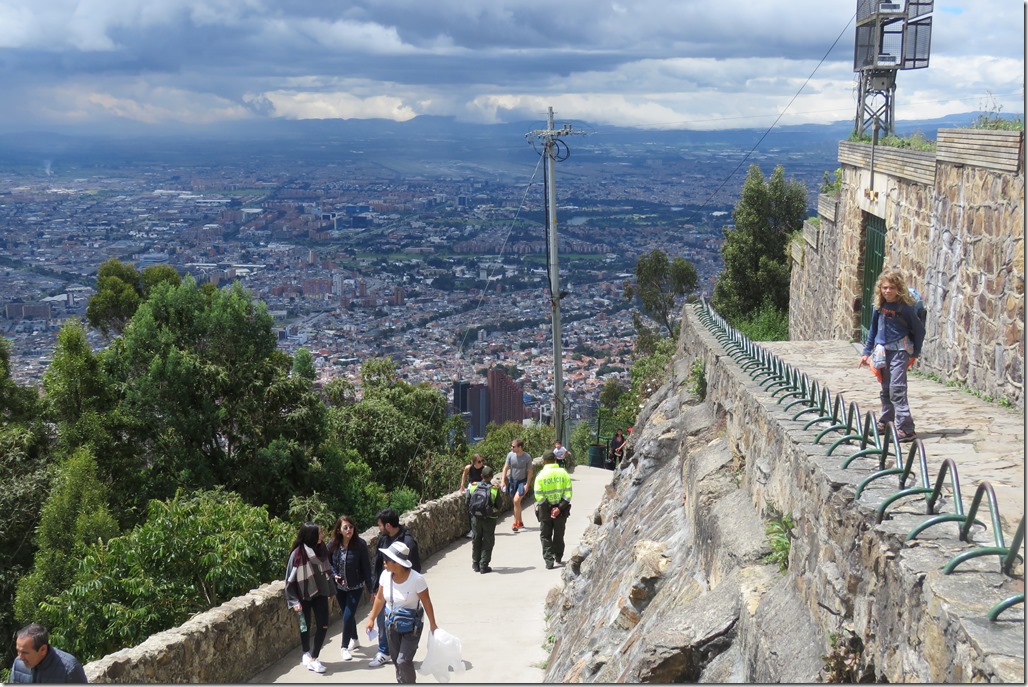 Bogota viewed from above
But in the evenings we, like all other backpackers we met in the hostel, stayed home so to speak.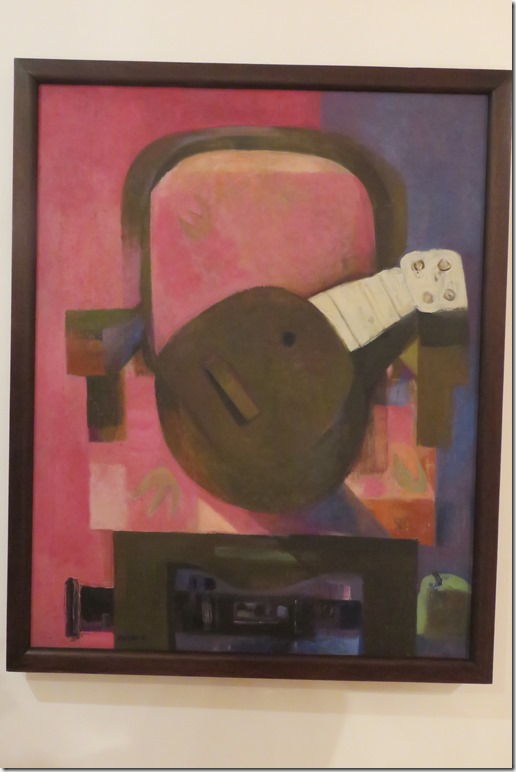 This is the painting that started the obsession of Botero with expanded figures – he painted the hole of the guitar too small and found out it gave a special perspective of the instrument so the guitar looked bigger than it is.
So all in all, Bogota was a great experience and a very interesting stop but after 4 days in the city the country-side of Colombia was calling us.