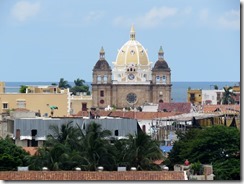 Just like our flight to Medellin, our flight back to Santa Marta was cancelled because the employees of Avianca went on a strike. We managed to find a flight to Cartagena instead and so we booked an apartment via airbnb for 3 nights and from there we would take a bus back home to our boat in Santa Marta.
We heard from other travelers that Cartagena was a big disappointment for them. That they did not understand
what's all the fuss about this city, which, true, has a very nice old town but that's all it has to offer. And after spending 3 nights and 4 days in the city we can say we agree. From all the places we have visited here in Colombia, Cartagena impressed us the least. Probably if Cartagena would have been our first stop in Colombia we would have thought better of the city but after seeing so much of this amazing country, the beautiful nature, the vibrant and so special city of Medellin and especially the Colombian people and their generosity, kindness, pride, and of course, their optimism Cartagena had nothing of these.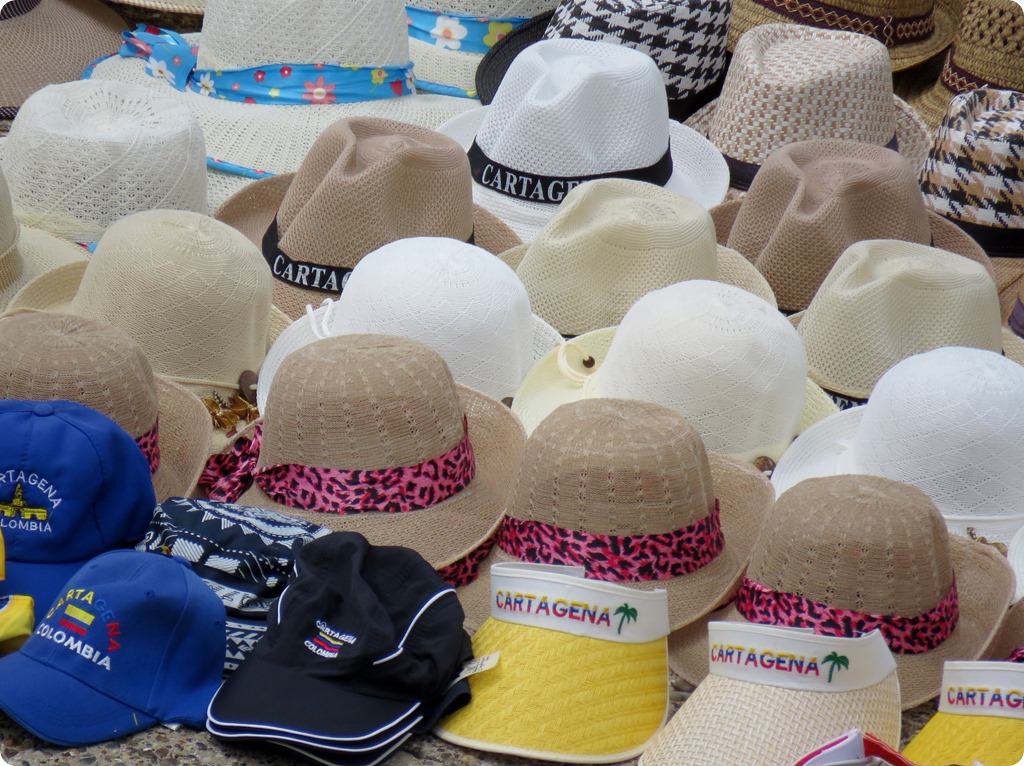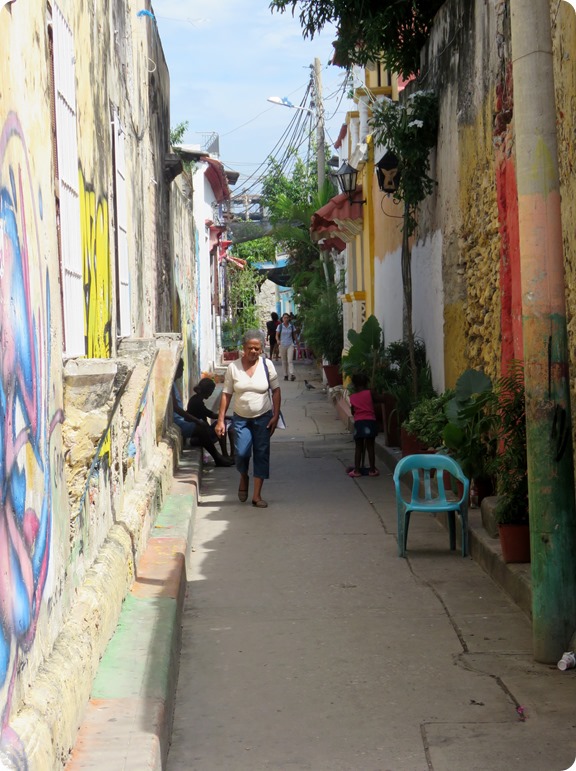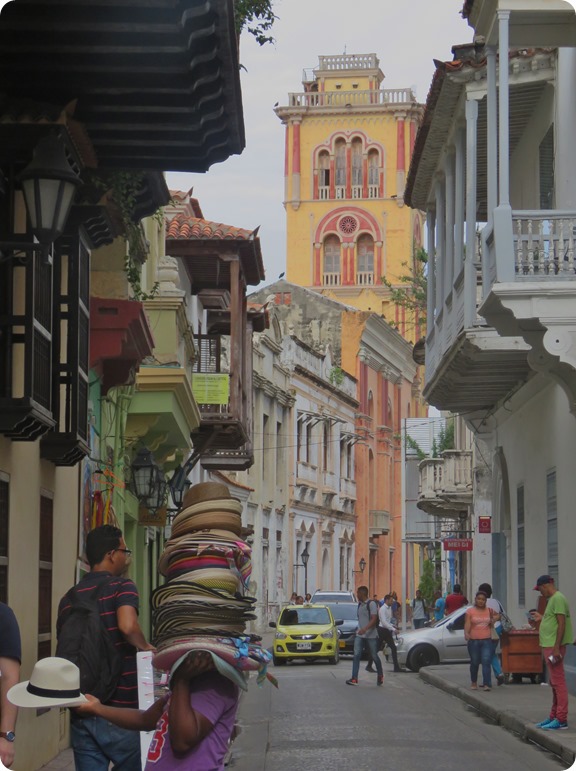 Everywhere we traveled in Colombia we were an attraction for the local people. They were curious about us, they were eager to show us their customs, culture, teach us about the harsh history, their visions for the future. People from a local tienda, a tiny shop that sells about anything, would stop us, ask to take pictures of our kids, to have a friendly chat. Not in Cartagena. Here we felt people see us as walking wallets.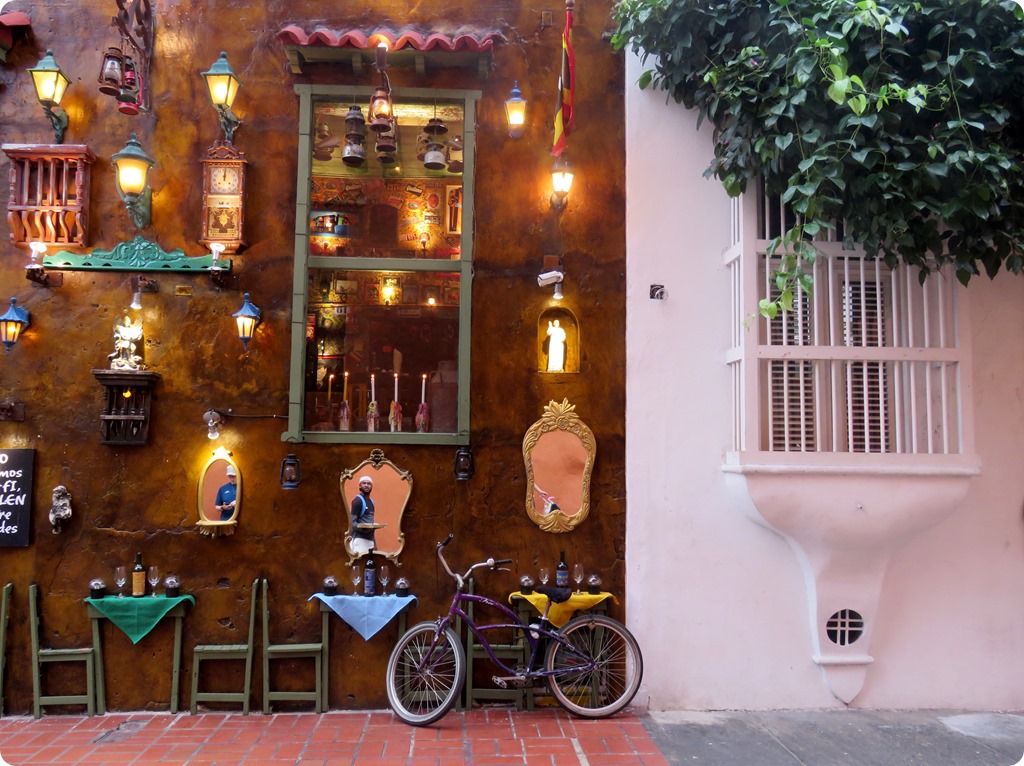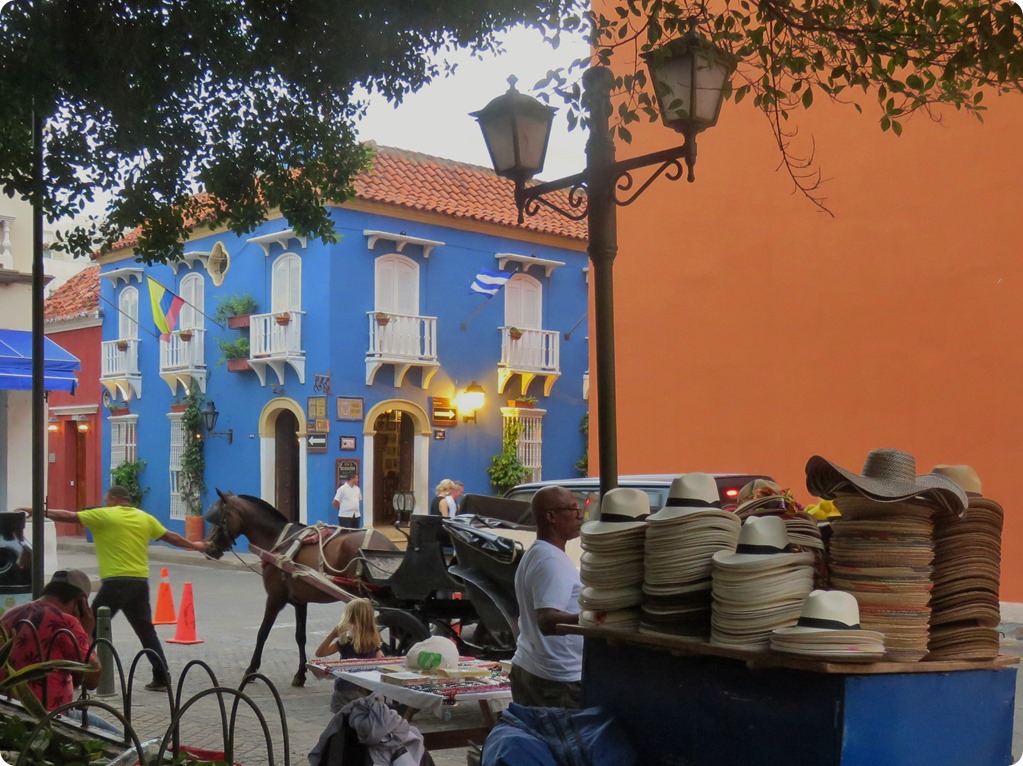 Once on the highway from Medellin to Salento there were works on the road and so we were blocked for about 10 minutes. And in Colombia whenever you have a group of people waiting you have other people trying to sell them things – juices, tinto, fruits, hats, something, and so an old woman approached our car and tried to sell us cakes and drinks. Usually simply saying once 'Gracias' will make them leave you alone. This time the woman who put her bag full of cakes and drinks to the ground and started talking to Virginie about us, our trip, her country, her family. She was very friendly and behind the vendor role there was a very curious and kind person. In Cartagena we needed to insist many times before we managed to make those trying to sell things understand we wont be buying anything. They were not vendors but rather hustlers. There are so many tourists around here that they became so accustomed to people coming and going and this movement of people is seen only as a source of income and not an opportunity for an exchange other than the financial one.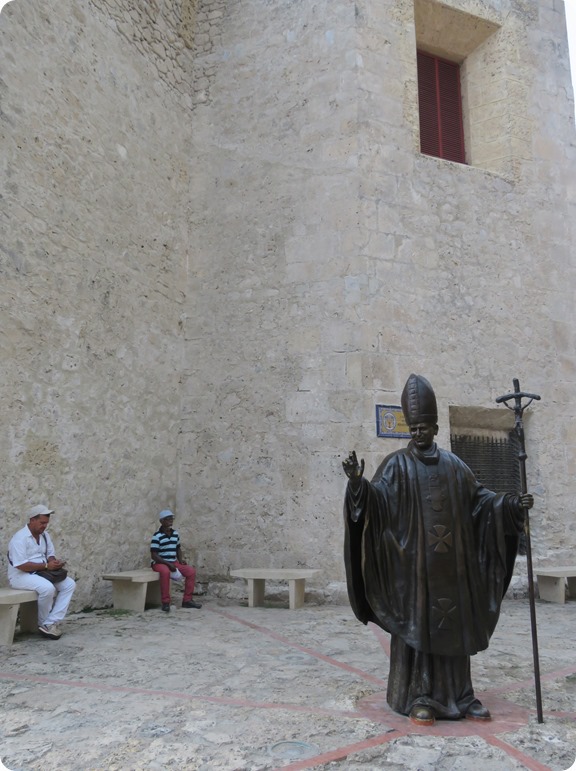 The old city behind the walls is indeed very beautiful and pleasant to walk around with wooden balconies, shops, cafes, and of course vendors all around. One day we joined a free walking tour but unlike the tour in Medellin this one was very crowded (we were more than 40 people) and so for us with the kids it was hard to follow and also, it consisted mostly of dry historical facts about Colombia and Cartagena things I could read in any guide book. After 20 minutes we simply walked away and continued to tour the city by ourselves.
A golden shaman from the gold museum in Cartagena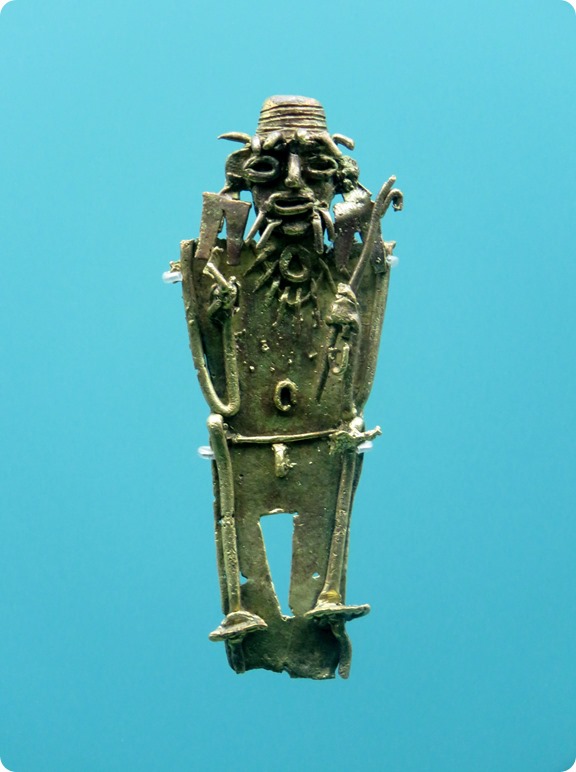 In one of our strolls around the old town we came across this band dancing a sort of a (for tourists) traditional dancing.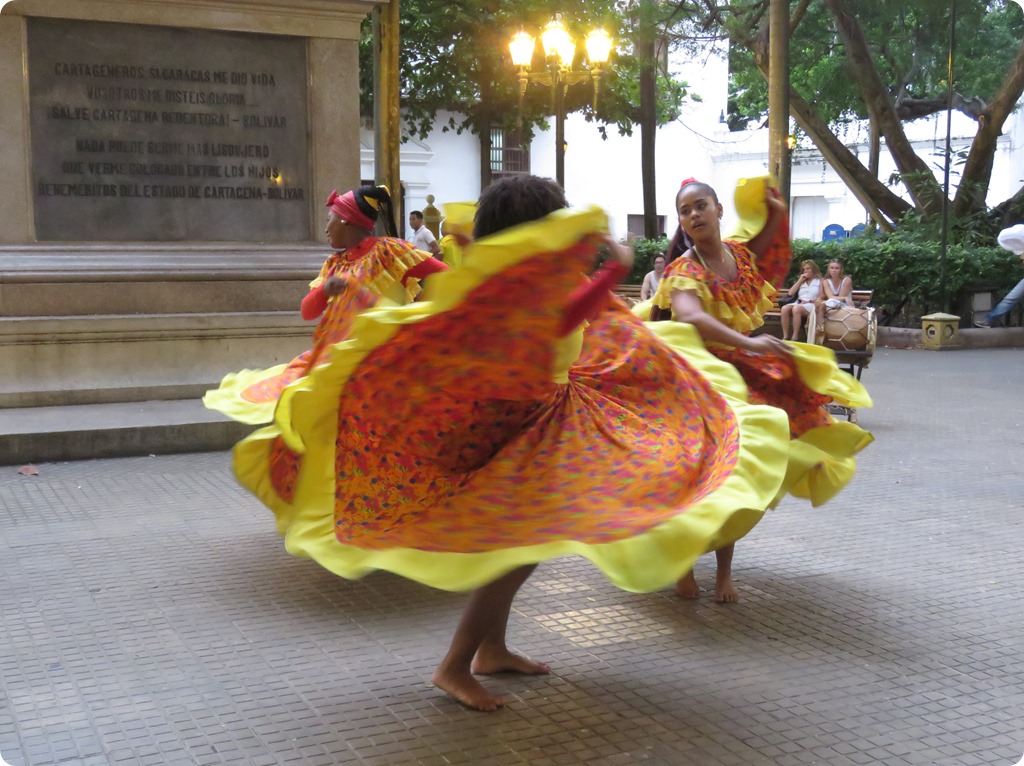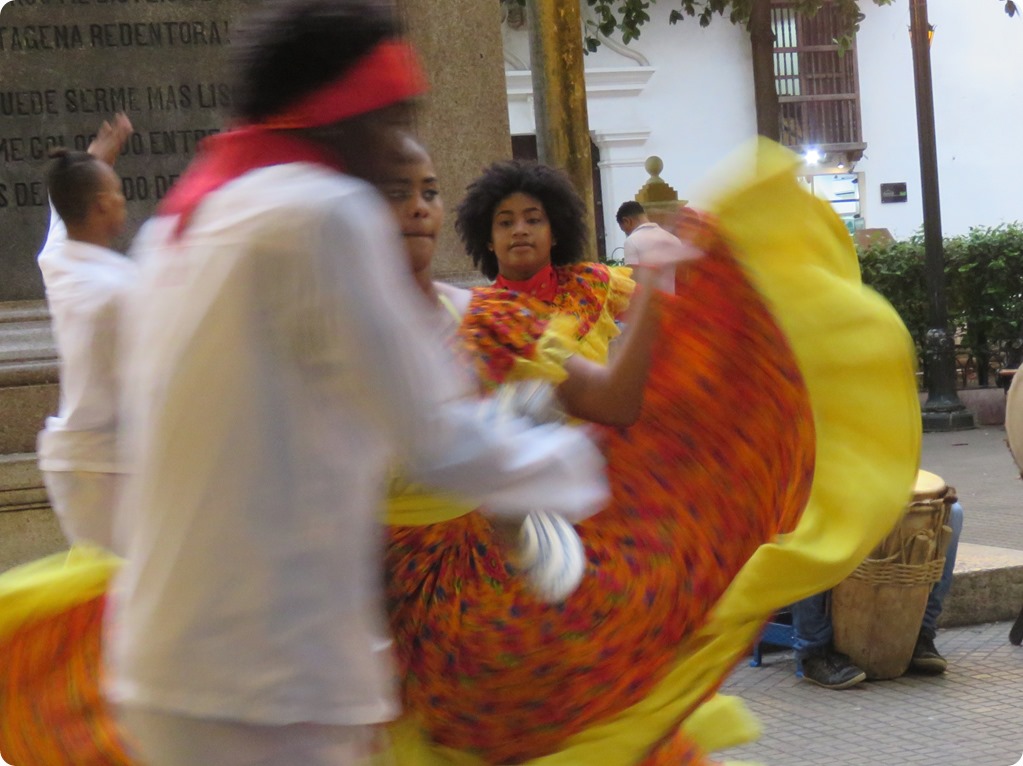 Staying in an apartment was a special experience for us and the kids. We had great view of the city as well as a swimming pool (every house in Cartagena seems to have a swimming pool) at the 14th floor (there was no 13th floor in the building) and we could cook in our own kitchen, do our laundry with a machine that actually washed our clothes and not only spinned them for 25 minutes in cold water, have a hot shower without worrying if we will have enough for all the family, have a beer in the balcony and simply enjoy all this space.
kids enjoying the swimming pool on the roof
Noa's dancing queen.