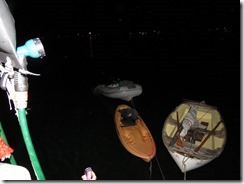 [Still trying to catch up with the blog. This post from Puerto Rico is old – somewhere around May 2017…]
Apparently it is not only us who fell in love with these cows of the sea (link here) they seem to like us just as much.
Well, if not us, at least they love our dinghy.
If you'll look closer at the picture to the left you'll see something hanging on the side of our little inflatable boat. This thing is actually a manatee hugging and kissing passionately our dinghy.
There are about 3 or 4 Manatees here in Salinas swimming around the mangrove bay and between the boats. Signs asks boater to drive slow so not to hit these slow moving mammals. During day time
we can see them from time to time and even follow them with our kayak for a little while. At night we can hear them breathing around our boat as they swim gently next to us. Sometimes these breathings are acutally of little dolphins that frequent the bay too.
But that night we noticed our dinghy was moving strangely as if it had a life to itself. We pulled the dinghy closer and turned-on a flashlight. What we saw was as unexpected as it was amazing. A big manatee making love to our dinghy as if it was a mermaid.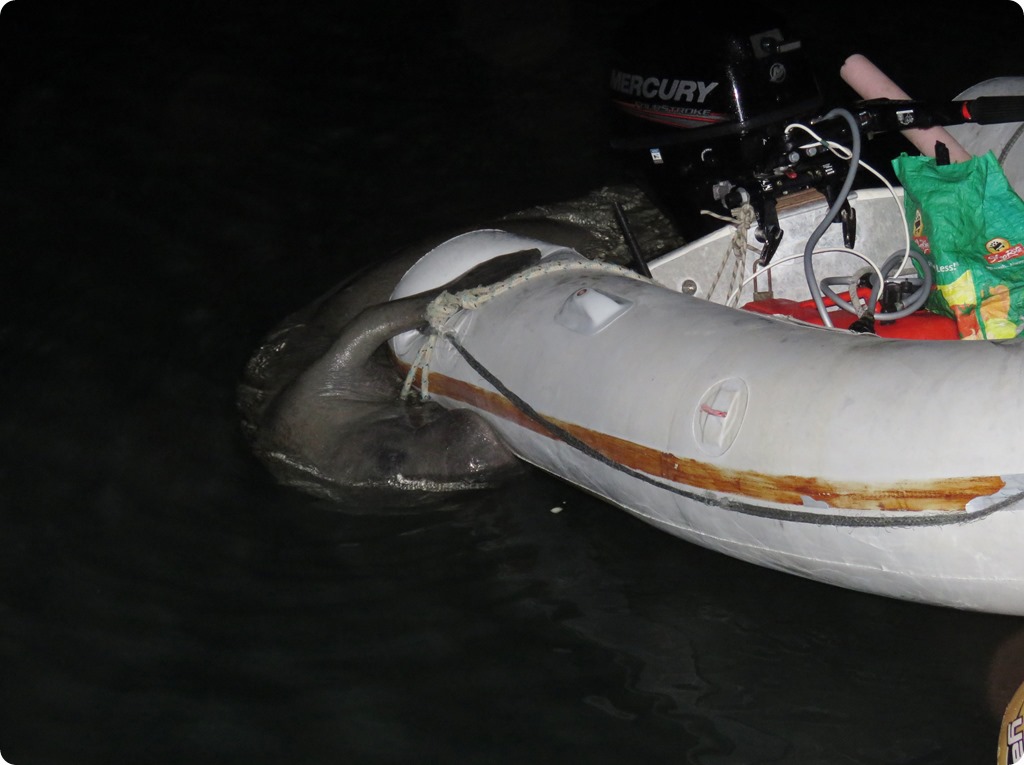 We always knew our dinghy was the nicest dinghy in the anchorage but it turns out it is also the hottest..
(and yes Brad, we know, yours is the biggest…)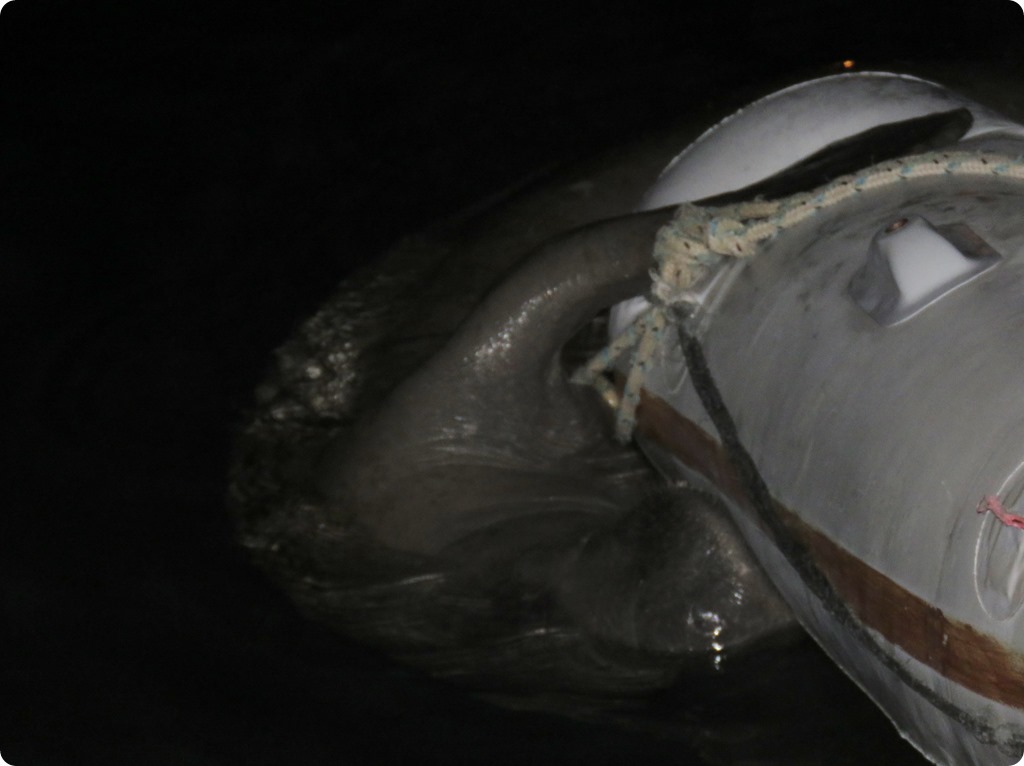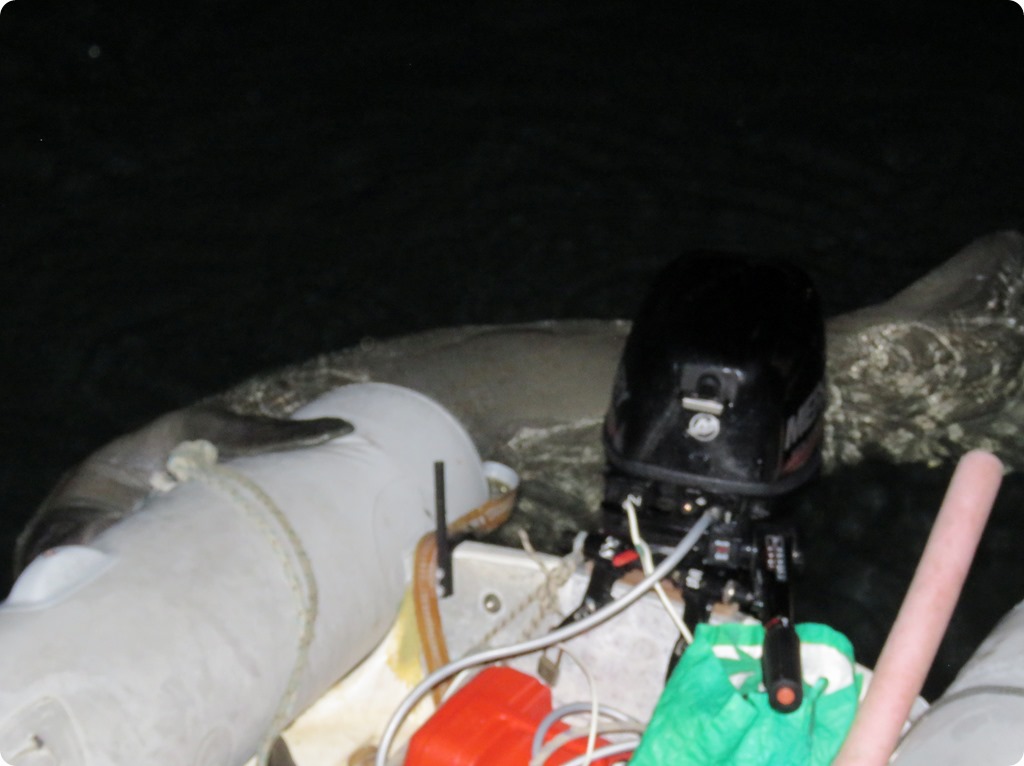 The next day the kids were looking for baby manatees all around the boat.
Bye bye Mr Manatee.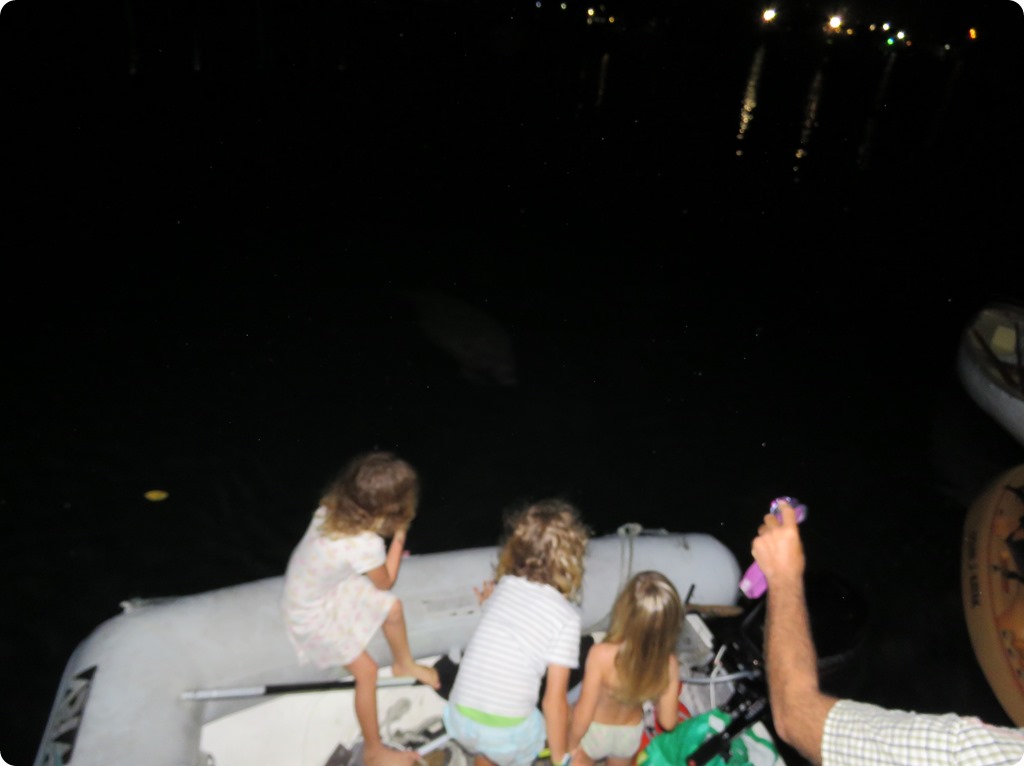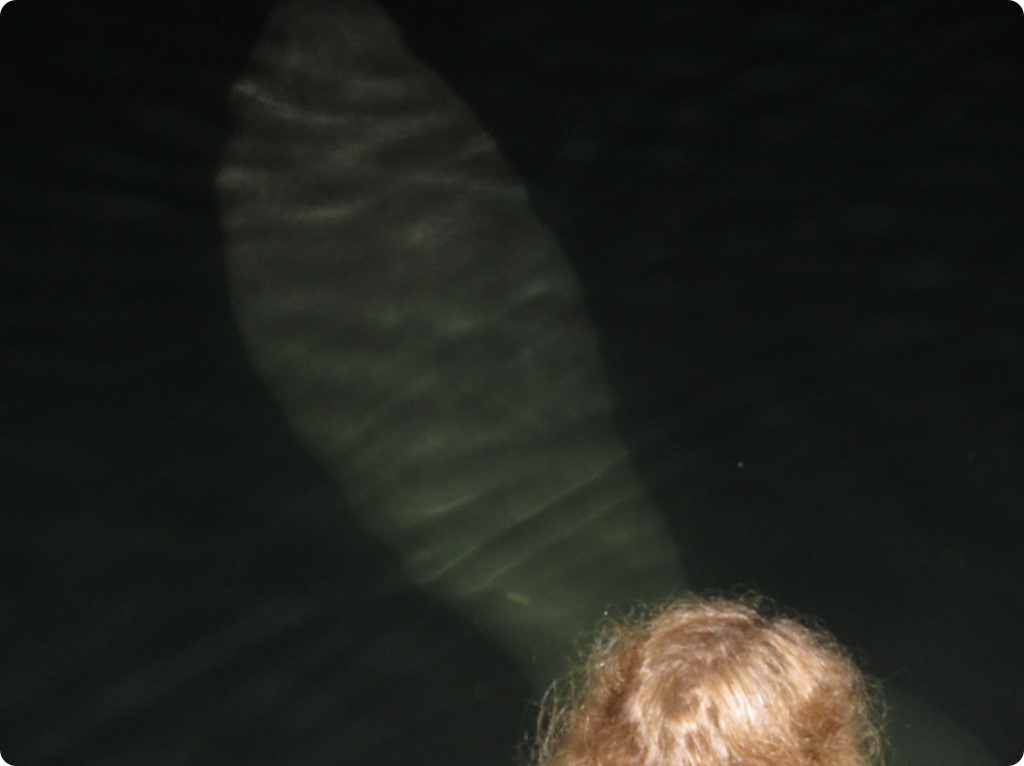 And during day time – a mermaid coming from the depths?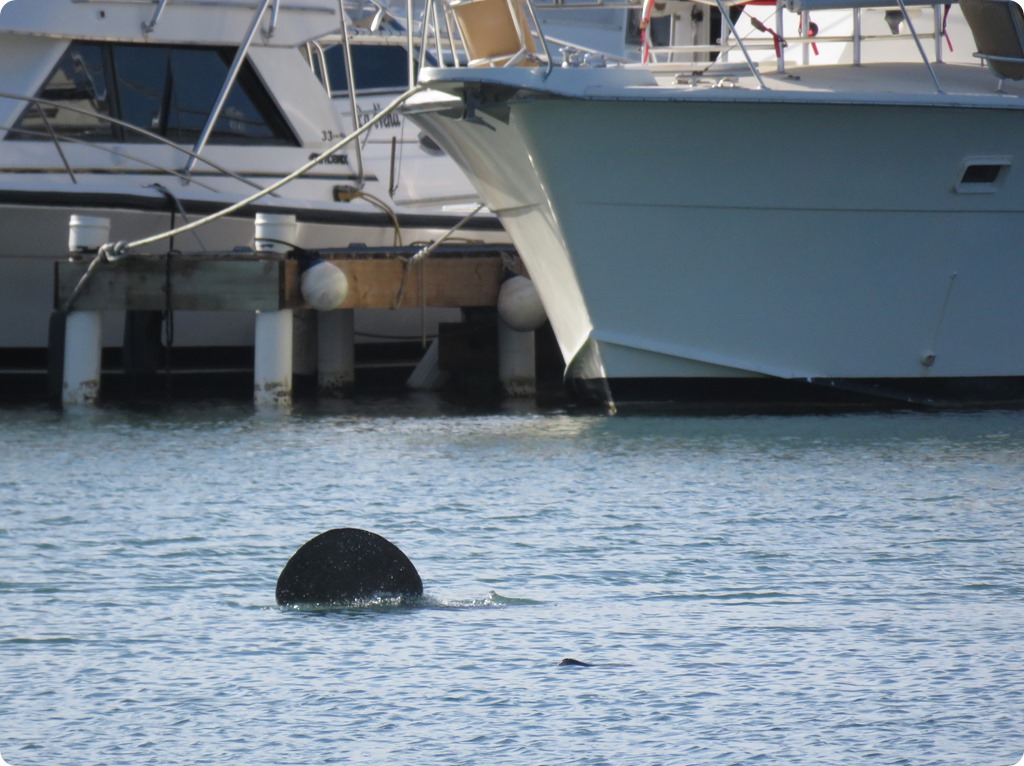 Salinas is one of the best anchorages we visited during this trip. Surrounded by mangroves with high mountains in the background we are anchored in a very protected bay, it feels so protected that we had no problem leaving the boat for a couple of days in order to go and visit inland. And apart from the scenery, the dolphins and manatees and the nice local people the bay also hosts Marina de Salinas. The best marina we have seen. A swimming pool, a playground for kids, a bar with live music on weekends, showers, loundry, internet and great people. And all these is available for free even if we are not actually staying in the marina – we are anchored outside, about 3 minutes dinghy drive from there, but we do have access to all these facilities as if we were paying customers. Their only request was that we consume a drink at the bar from time to time. No problem doing that right…