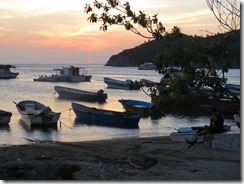 One hot day we decide to catch the local bus to Taganga, a small fishermen village about 10 minutes to the north of Santa Marta. Taganga is a well known backpackers destination mainly for its proximity with the Tayrona National Park and the cheap scuba-diving courses on offer.
Our visit started with a fresh fruit juice.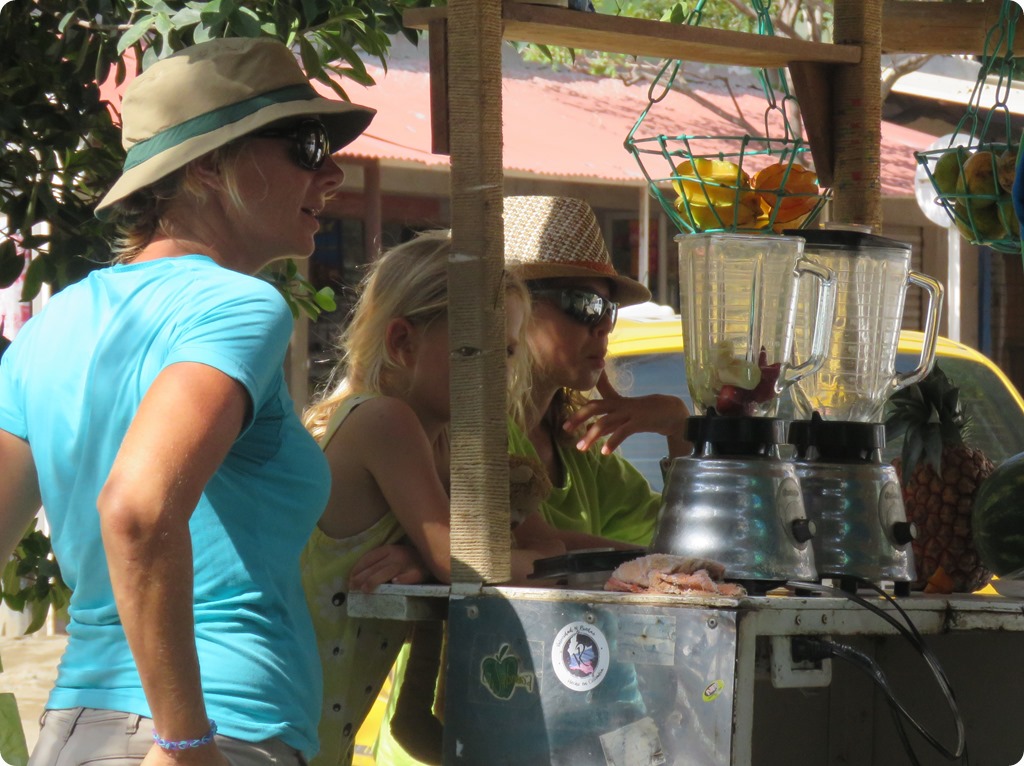 Today's biggest dillema – what flavour should I choose?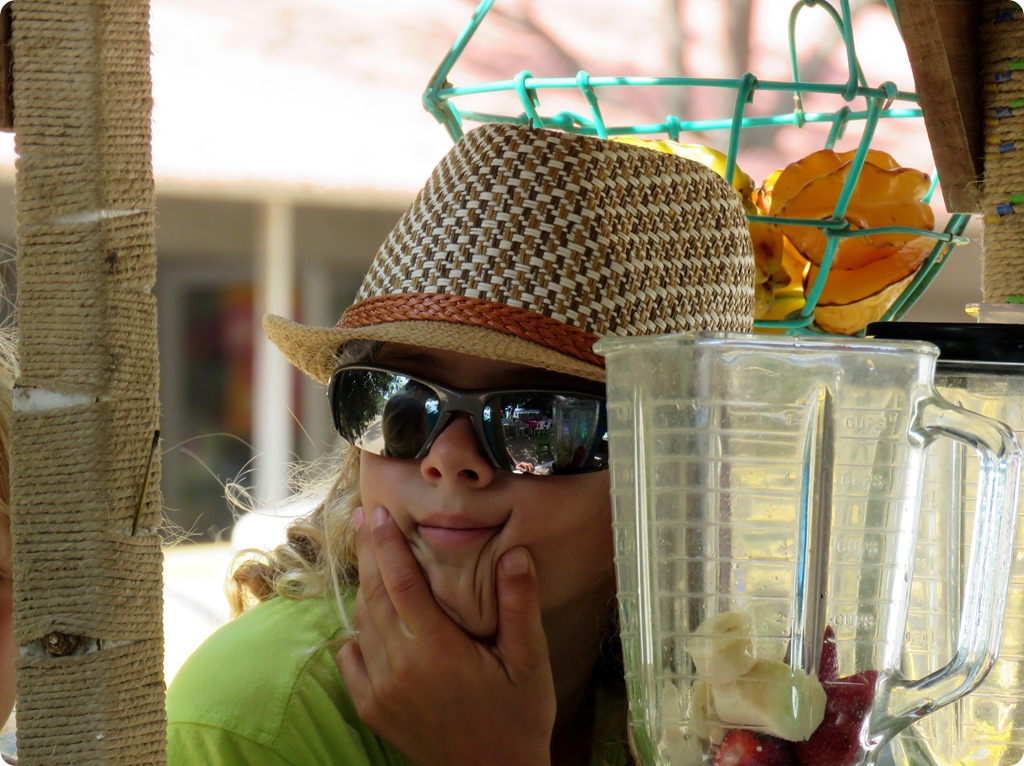 A stroll around the village and the many fishing boats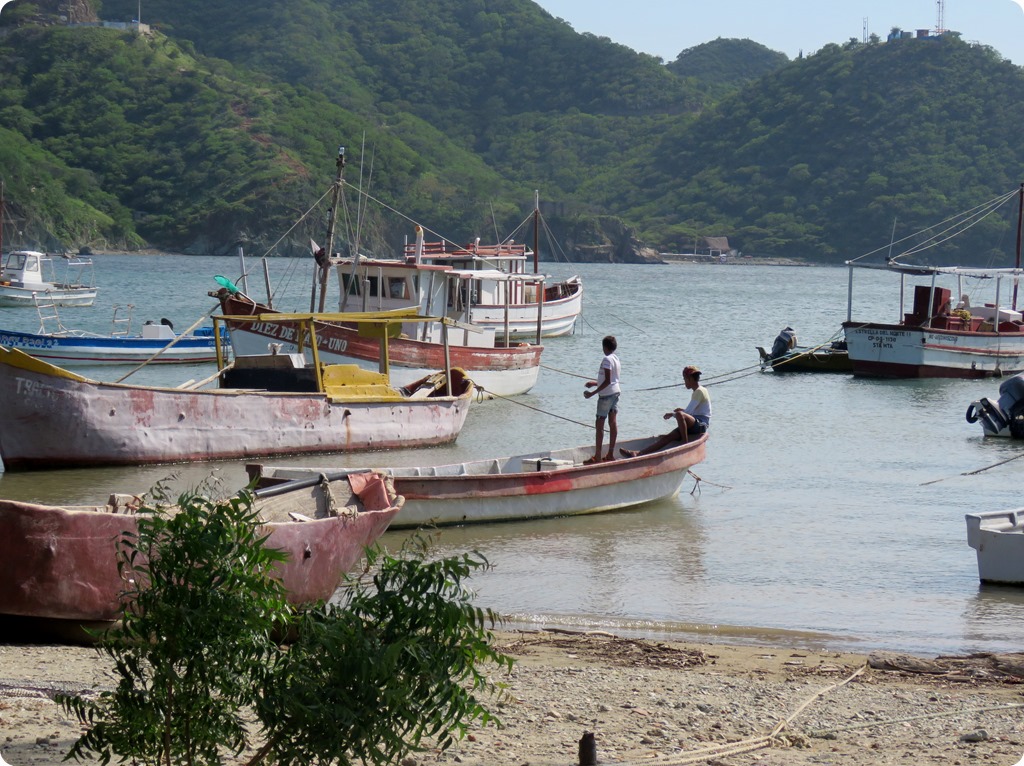 A short walk up the hill than down again, to a nice but too crowded beach. There were hundreds of Colombian families sun-bathing, swimming, fishing or simply hanging around in their swim-suits drinking beer. And in between these dozens of other colombians trying to sell these first anything from hats, to juices and massages. Great atmosphere but we prefer our deserted beaches..
Even though many people were swimming, kayaking and enjoying the water for us the sea seemed dirty and not too inviting for a swim. Especially as it is at least as hot as the outside air so not really refreshing.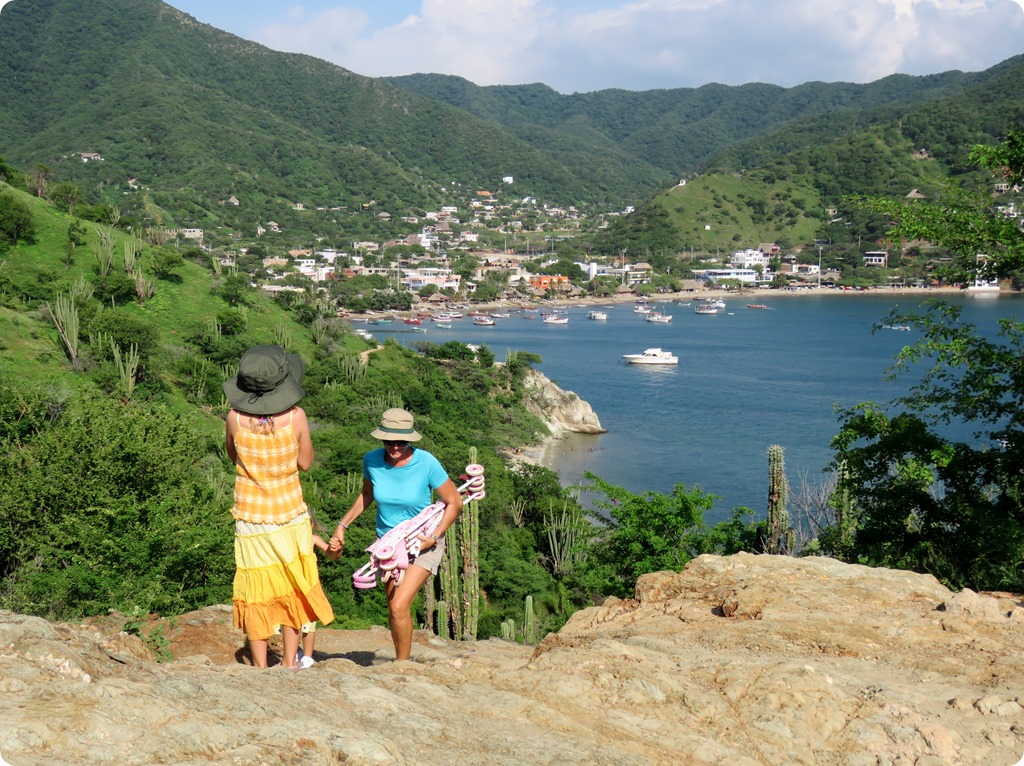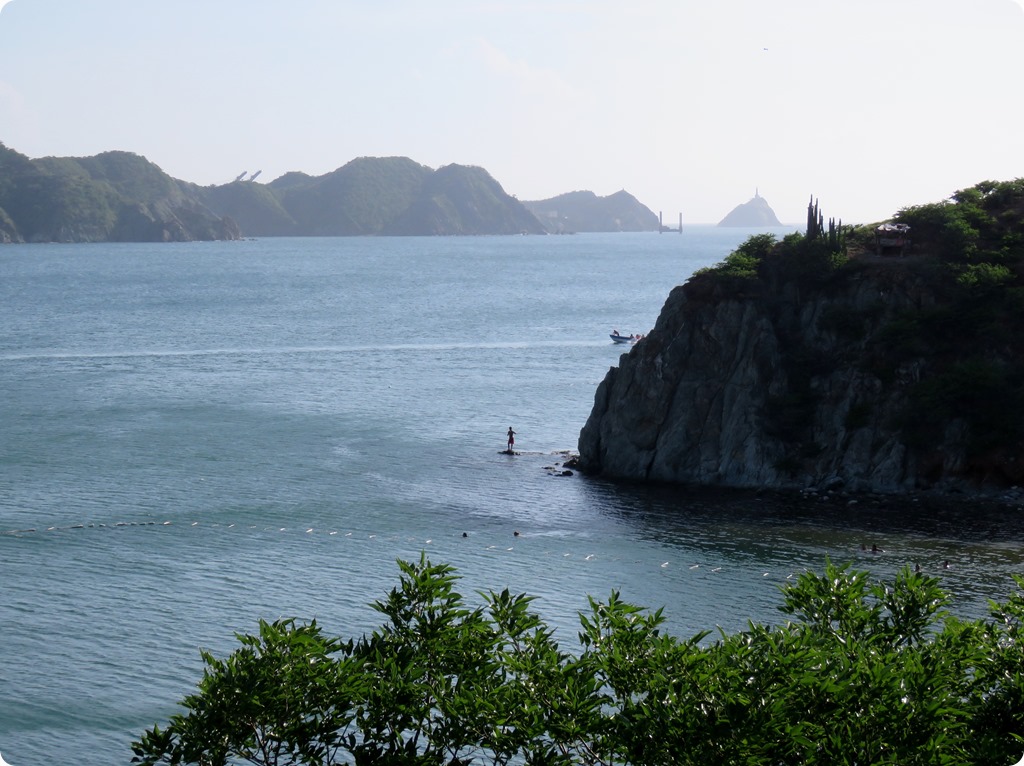 This guy actually did Yoga on that little rock.. Santa Marta is just behind these hills.
On the way back to the village the girls found this cat and of course, Adi wanted to adopt it and bring it back to Nomad. While the girls were busy playing with the cat, Virginie was talking to a local Colombian, an Indian, or an indigenous as they are called here. He was complaining about the tourists but also about the local population that do not take enough care about his loved village. This small village suffers from its success. Once a quiet fishing village now a bustling backpackers destination with parties, drugs and prostitues. There is garbage everywhere and the sea very polluted.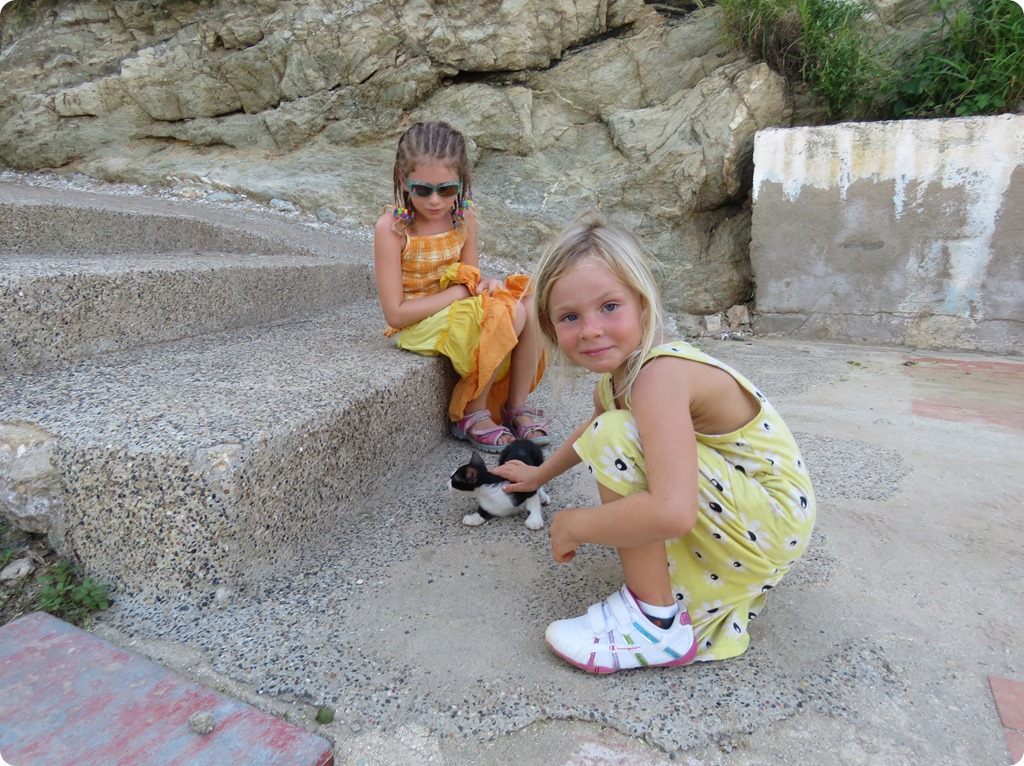 We decided to wait for sunset before we took the bus back to Santa Marta. Had a local beer and a couple of empanadas – sort of burrekas with meat or chicken, while the kids were dancing to the sounds of the eternal latino songs that played from one of the bars.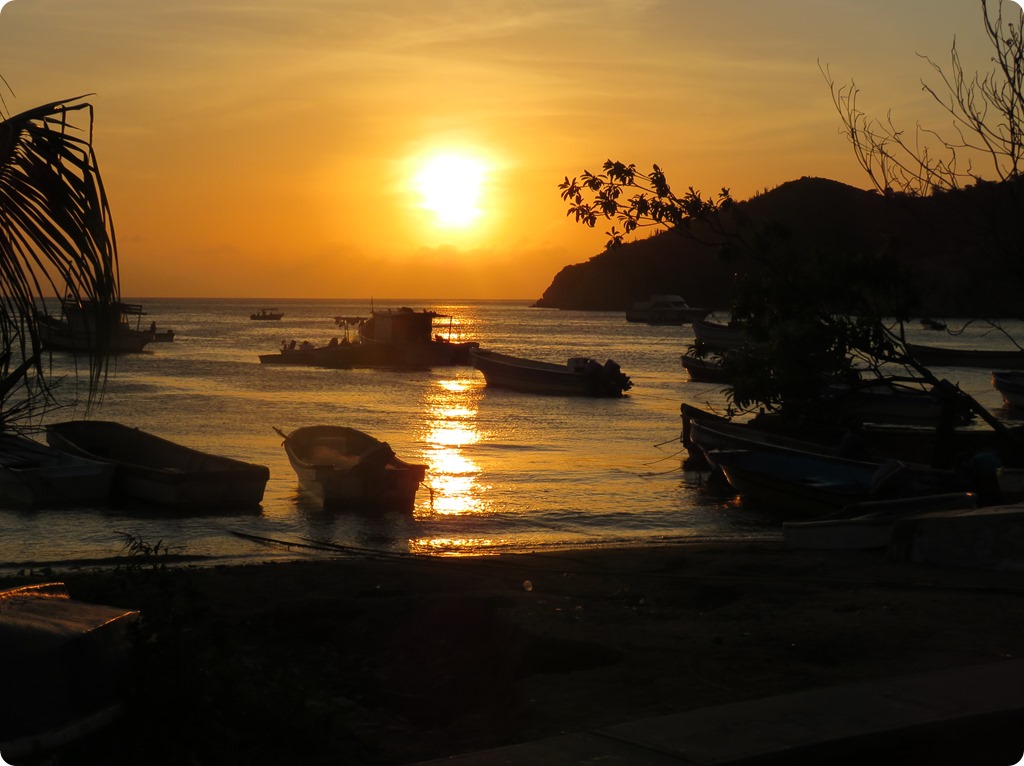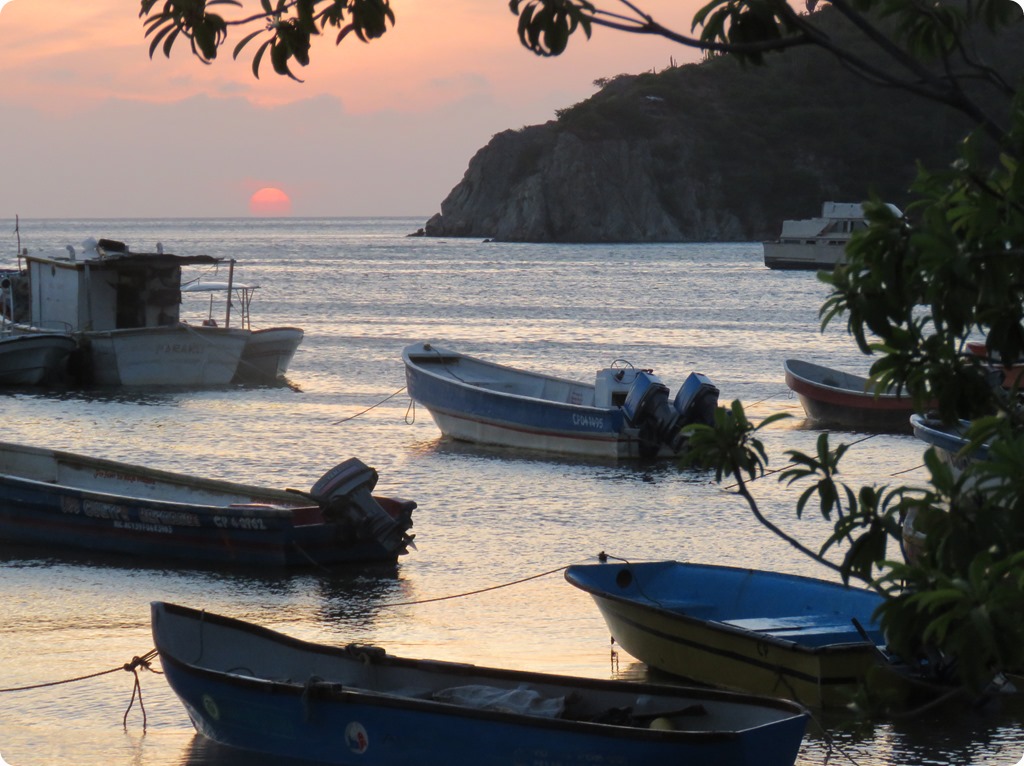 A happy girl!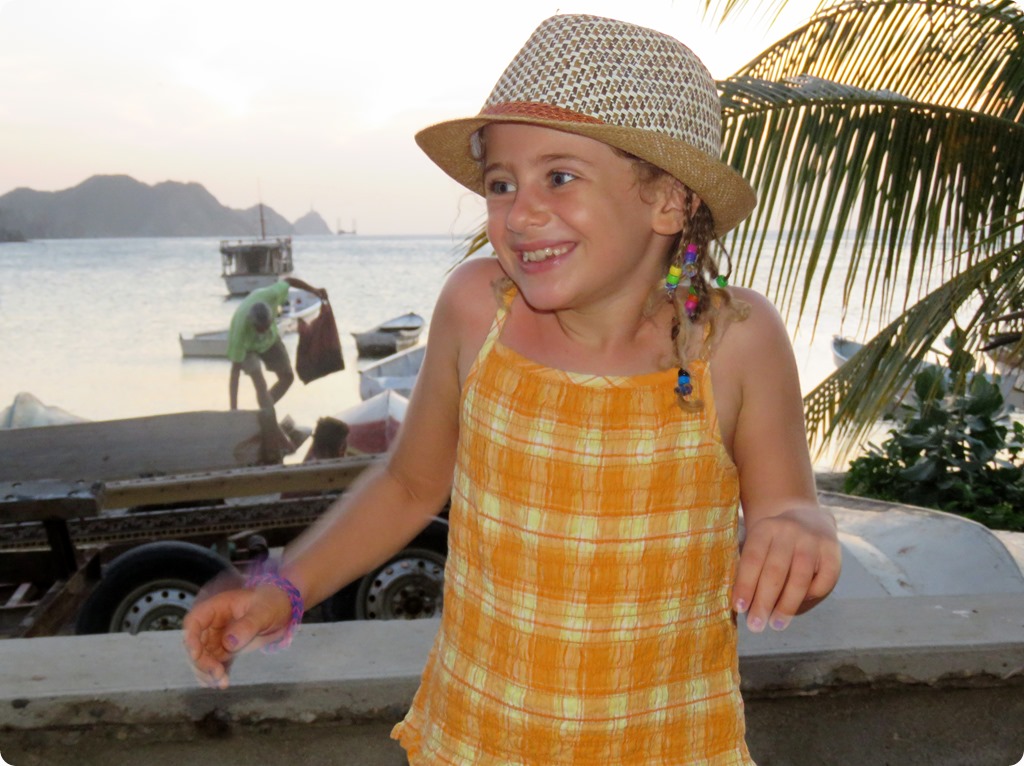 well, you must be crazy not to be happy in this life.