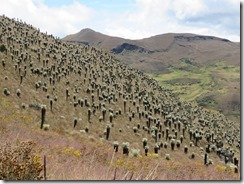 We never heard the word paramo before. Paramo is a tropical high altitude ecosystem. You find it between the tree-line and the permanent snow. It a very important ecological ecosystem not only because of its unique flora and fauna but mainly as as source fresh water.
Paramo de Oceta is about 10 km walk from the little village of Mongui, at altitude of 2950 meters, known for its fabrication of foot-balls. It is only 10 km away but it is a world apart. When we reached the Paramo we felt as if we entered a different planet.
We decided to do part of the way on horses. First because after Jardin kids kept on asking to ride horses again and second because we were not sure if the kids, and even us, would be fit enough to do the whole walk – 10 km one way, 1000 meters ascending reaching 3950 meters high, than another 10 km back and 1000 meters of going downhill. We have never been so high. And this decision came to be very judicious as Eva, Quentin and Lucie who made the walk the same time as us but all on foot, told us it was very very hard going.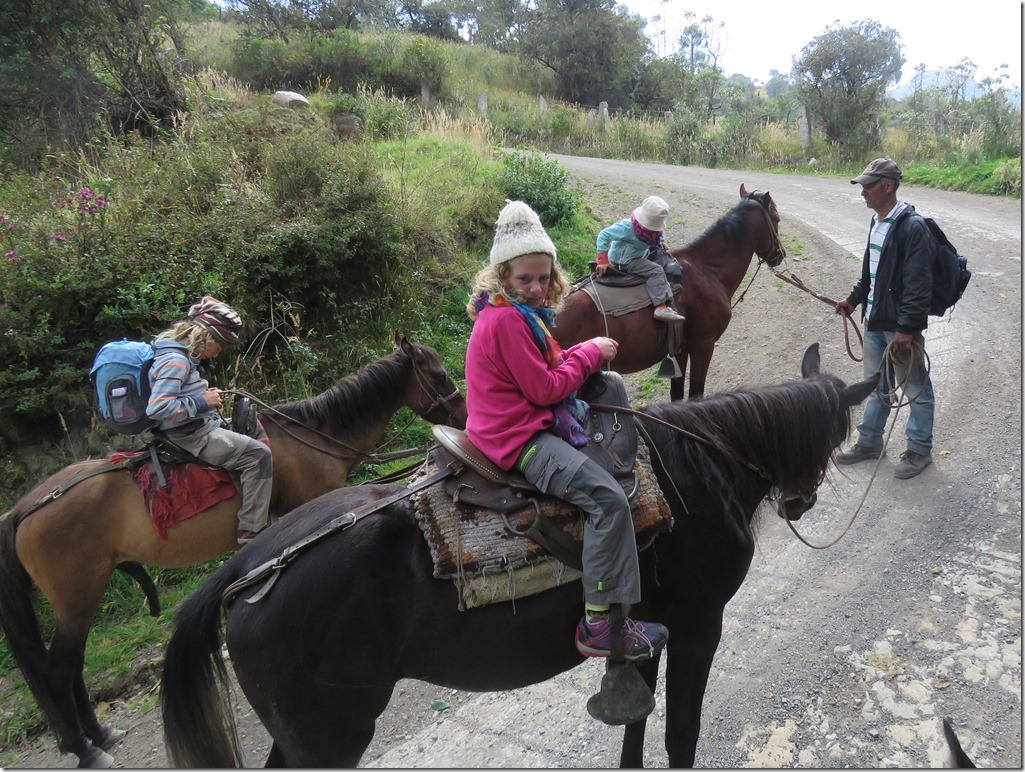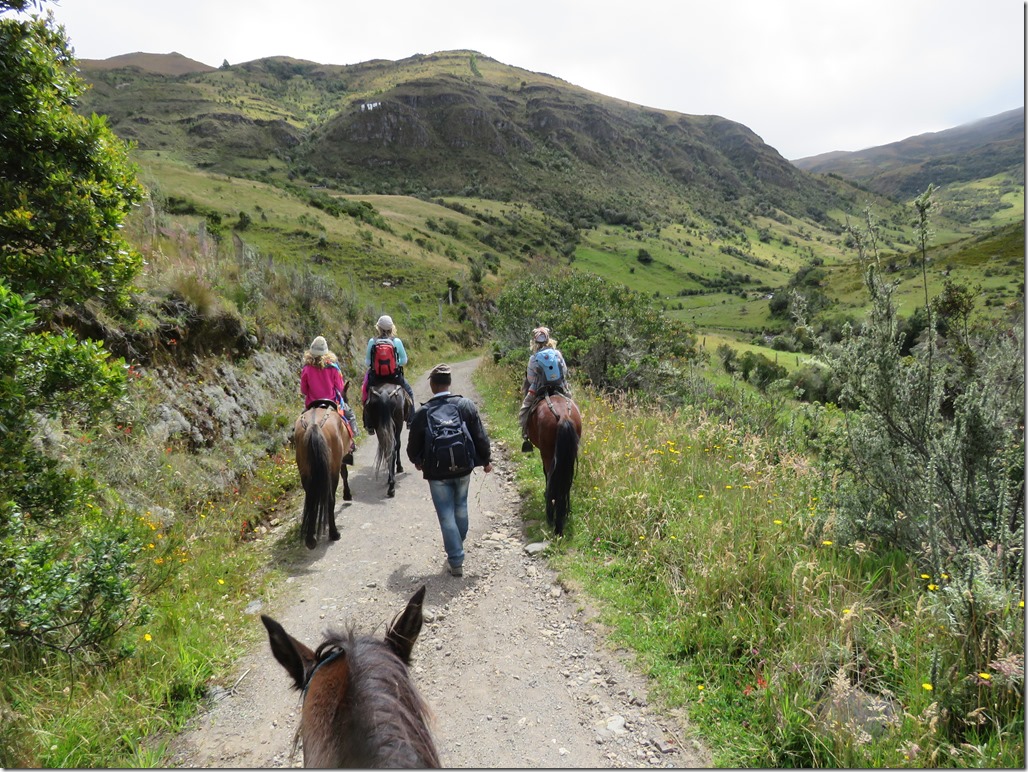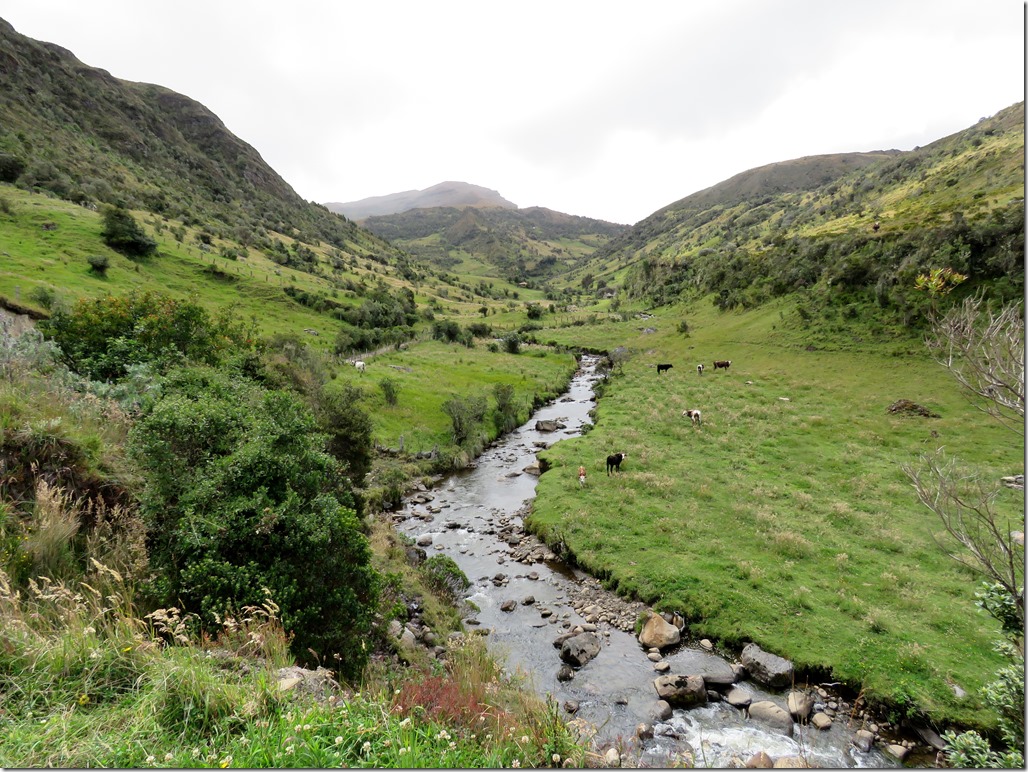 The beginning was a bit stressful with horses that seemed nervous – we only rode twice before – so maybe it was me who was nervous and not the horses. But anyhow, after the first half an hour we got used to the riding and the scenery between which we were traveling was breathtaking.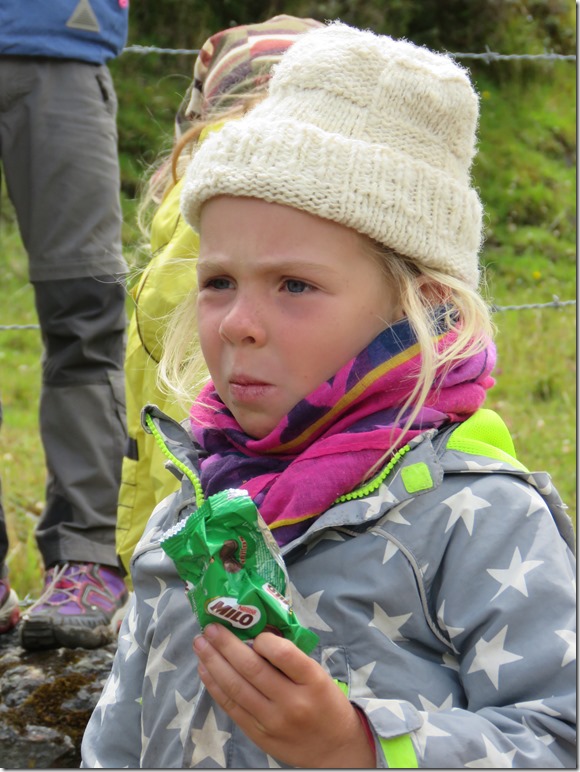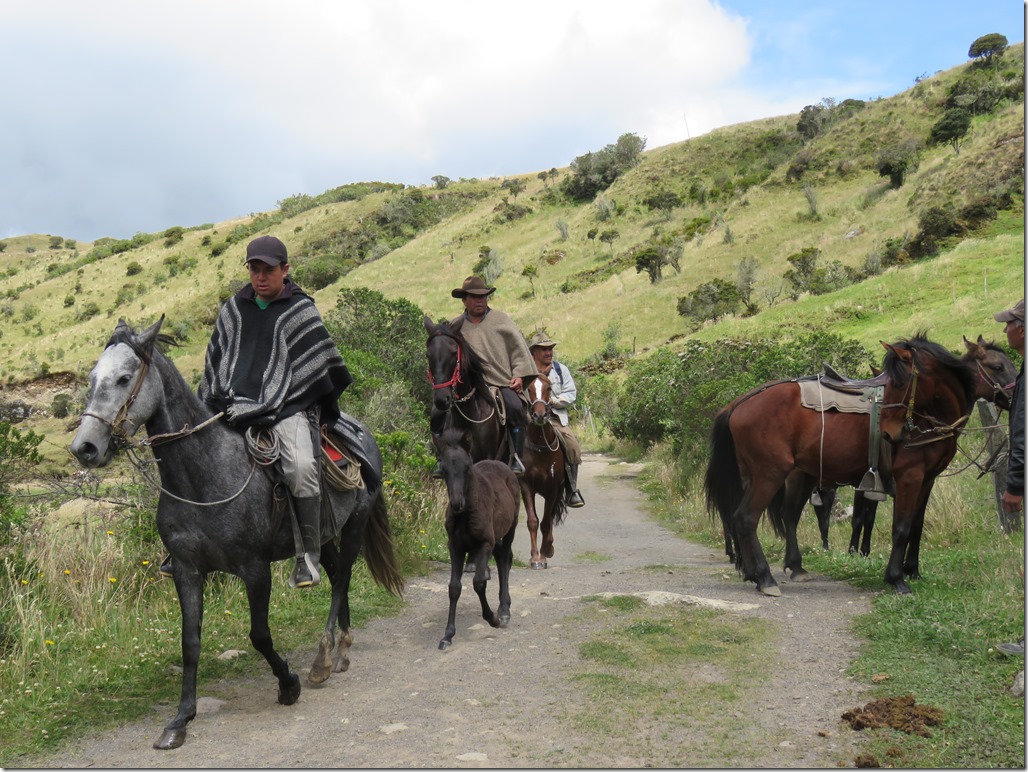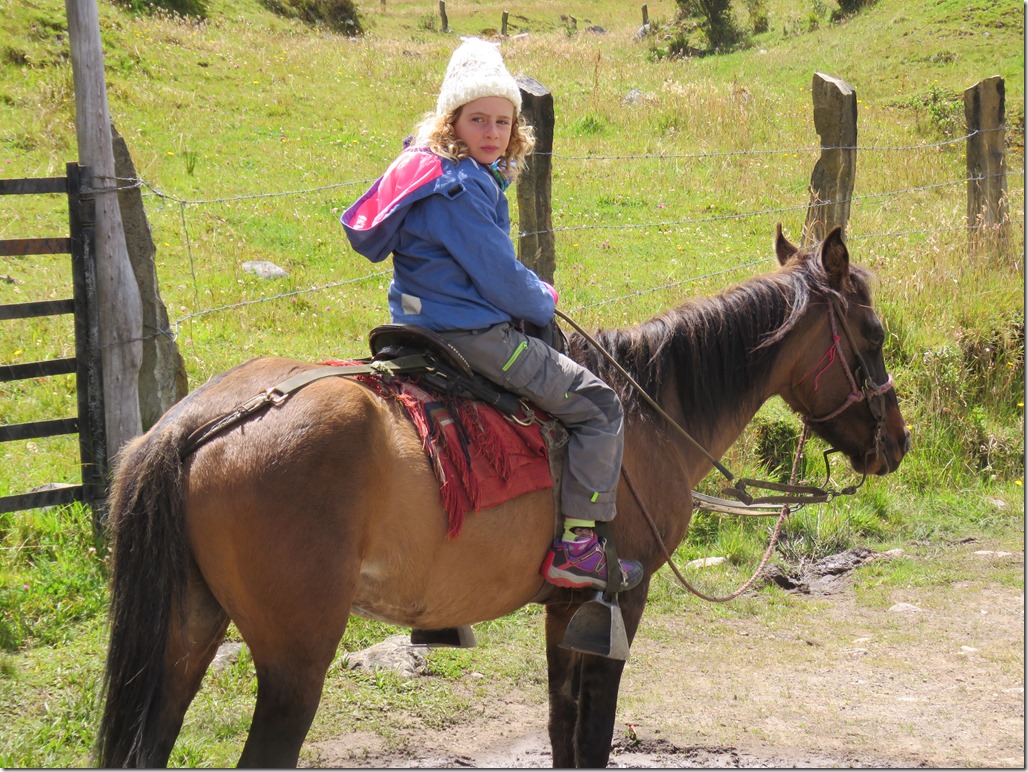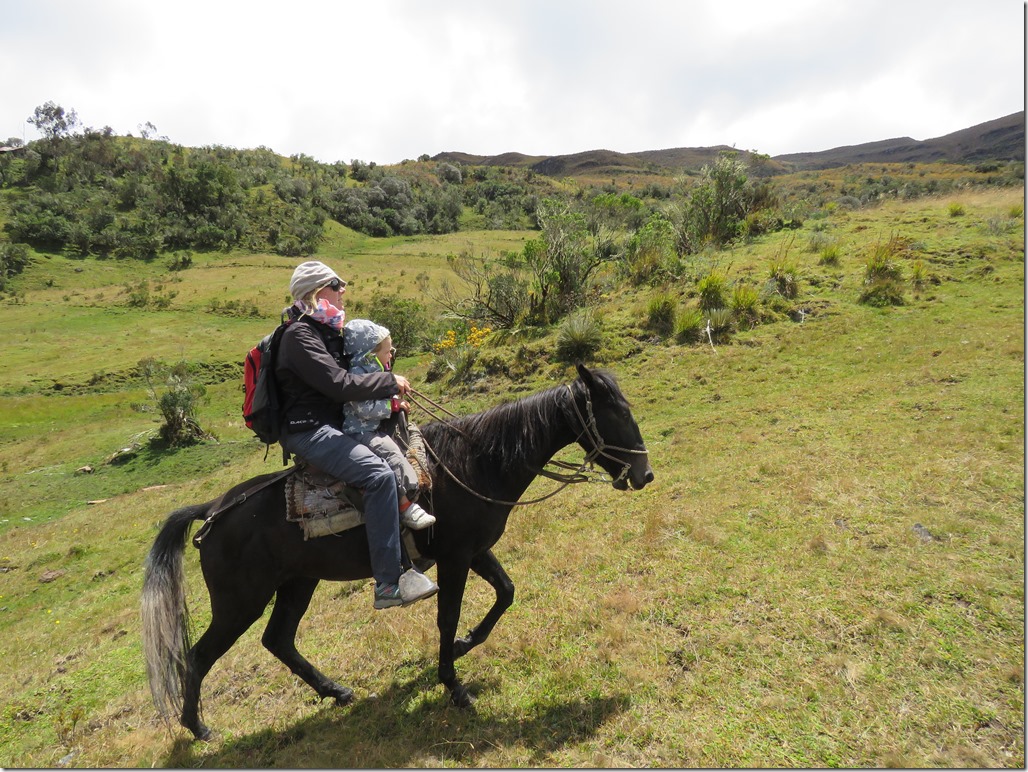 We rode the horses for 8 kilometers going up steep trails and streams I never knew horses were capable of. The vegetation changing slowly as the trees become bushes and the bushes flowers. At 3700 we reached a sort of a plain where our guide parked the horses and from here we kept on foot. He (our guide) was a little reluctant to go all the way to the top of the paramo because of the kids but we told him we will walk very slowly and if we feel it is too hard or the kids have problems with the altitude we will simply turn around and walk down again.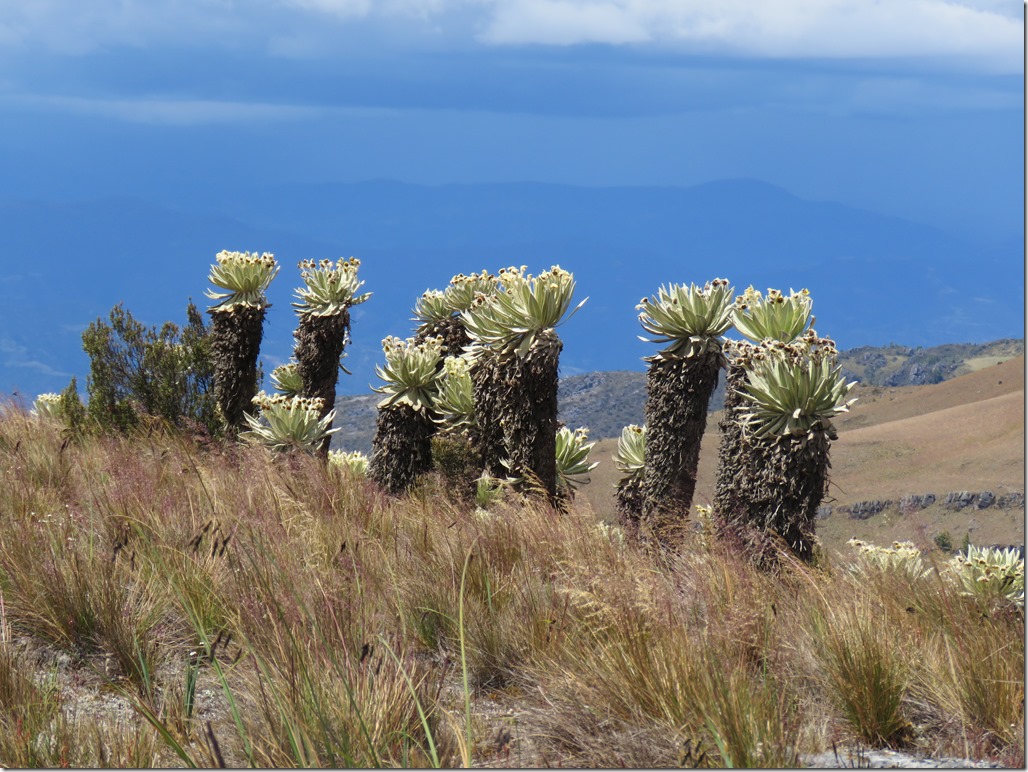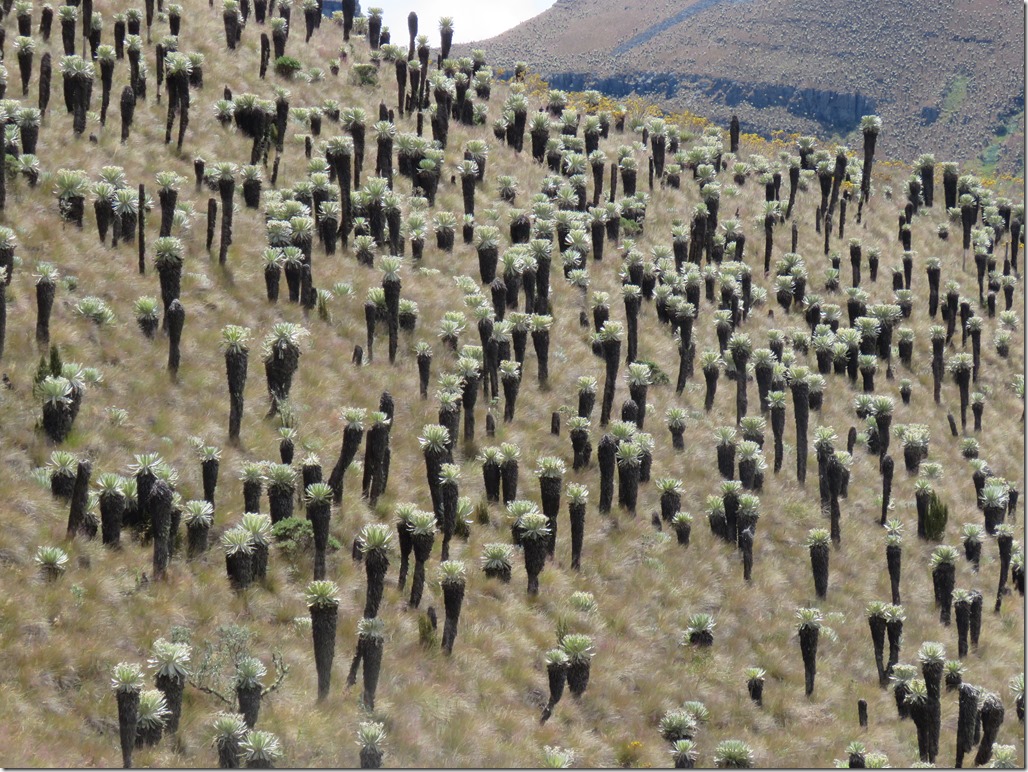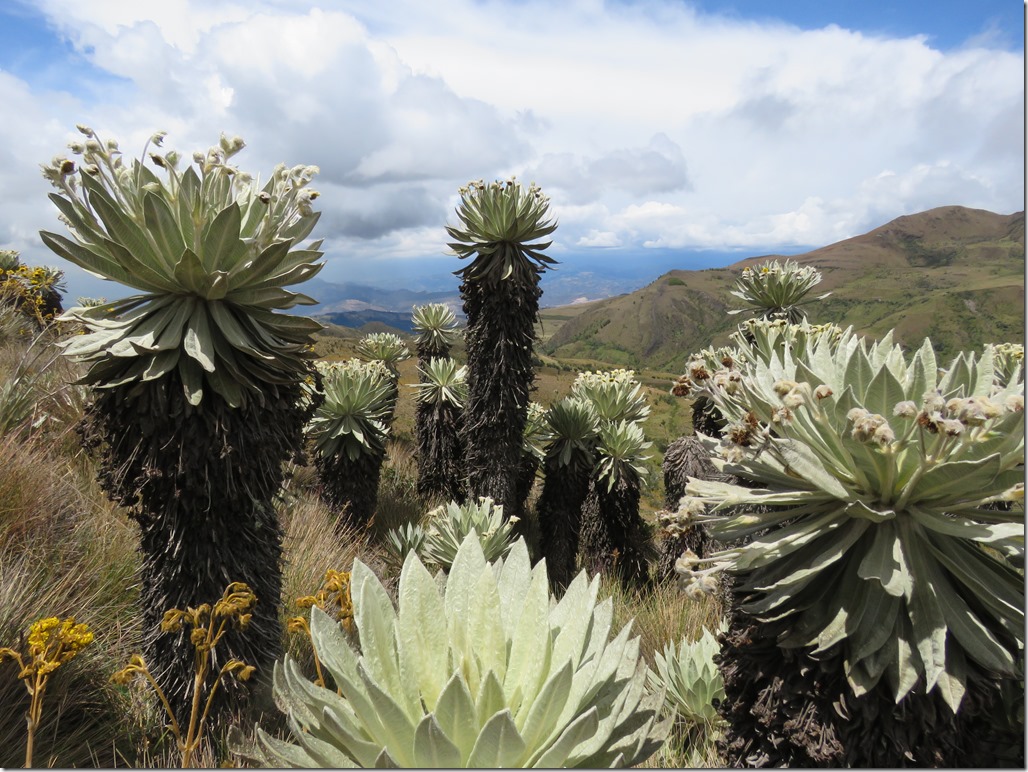 A couple of times during the ascending he kept on asking if we should turn around but kids were happy and as we were walking really slowly none of us felt the altitude. And going all the way up was well worth the effort. At a certain point you enter a forest of funny looking plants called frailejones. They resemble cactus or mini palm trees. There were thousands of these plants everywhere. Some a meter high some even two. They grow like coral – a cm a year..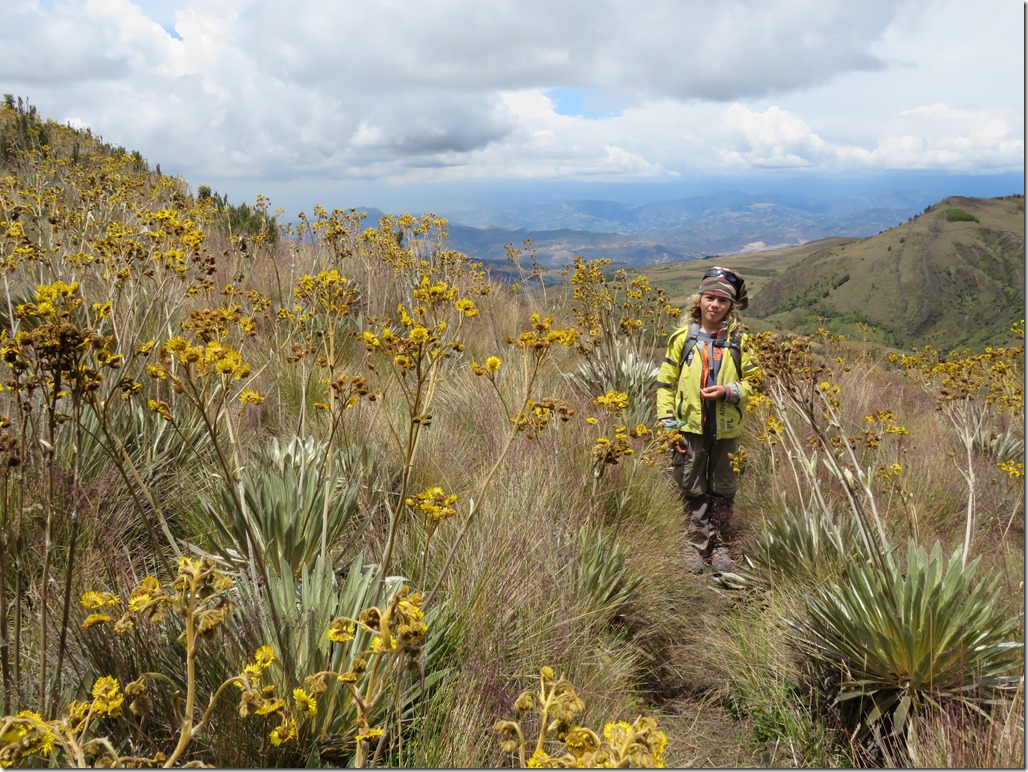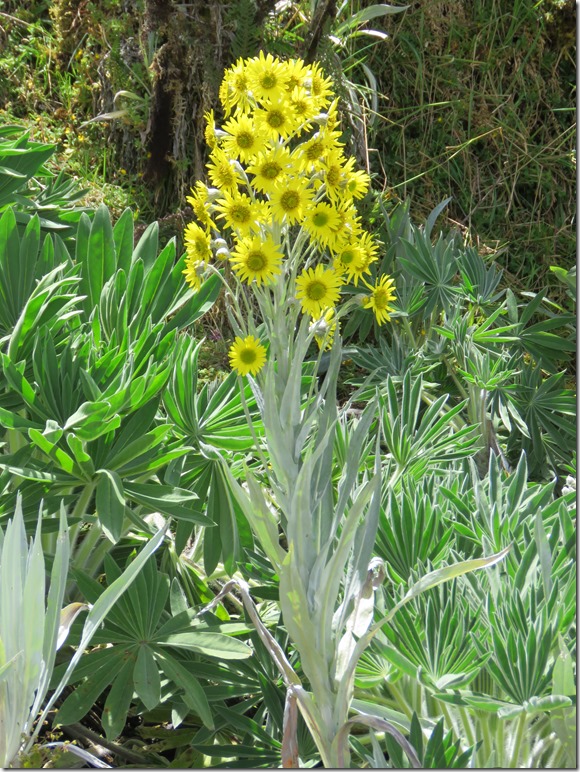 All the way to the top the sun was shinning and the view of the mountains and the valleys were stunning. The nature around us was one of the most beautiful and special things we have ever seen. And there was silence like in the desert. At the top we had a quick lunch as clouds started to roll over us and cold wind was caressing our faces. Soon everything was covered with fog. At 50 meters below 4000 meters high Amos was the only who complained a bit about a headache but as soon as we started descending he felt good again.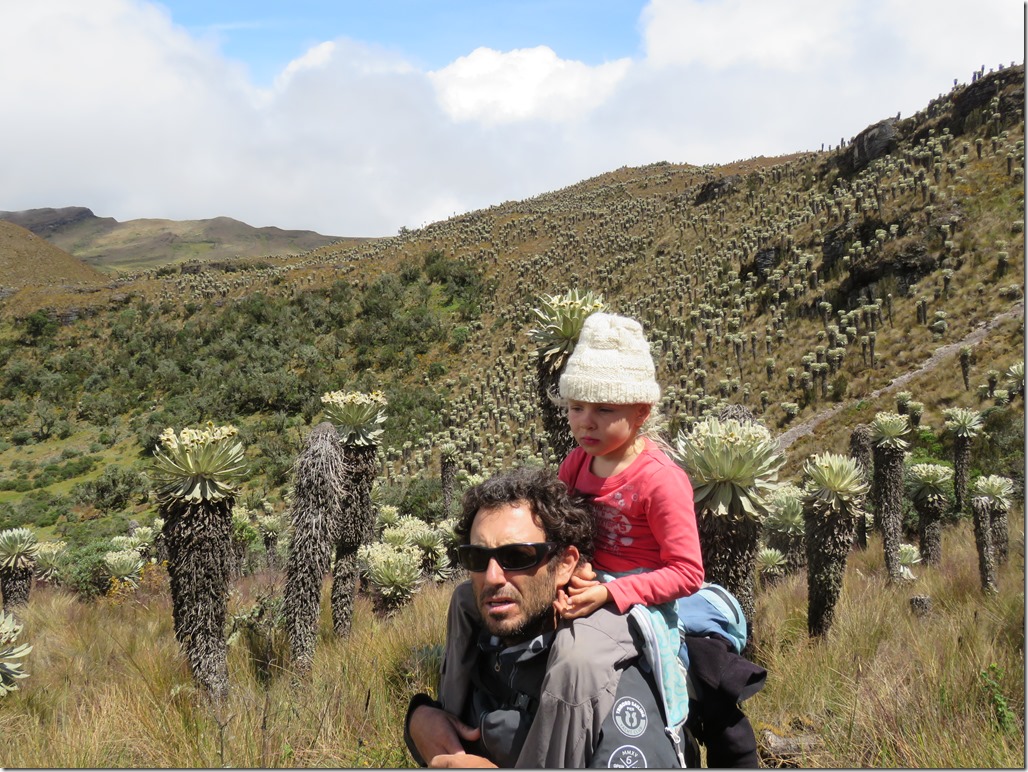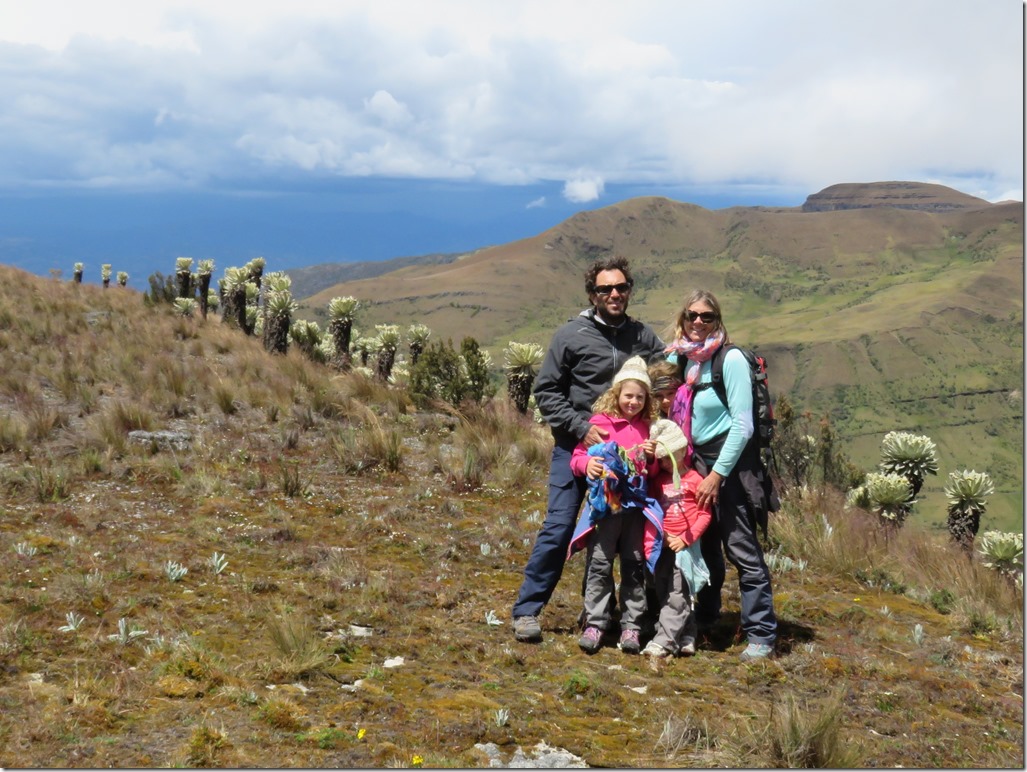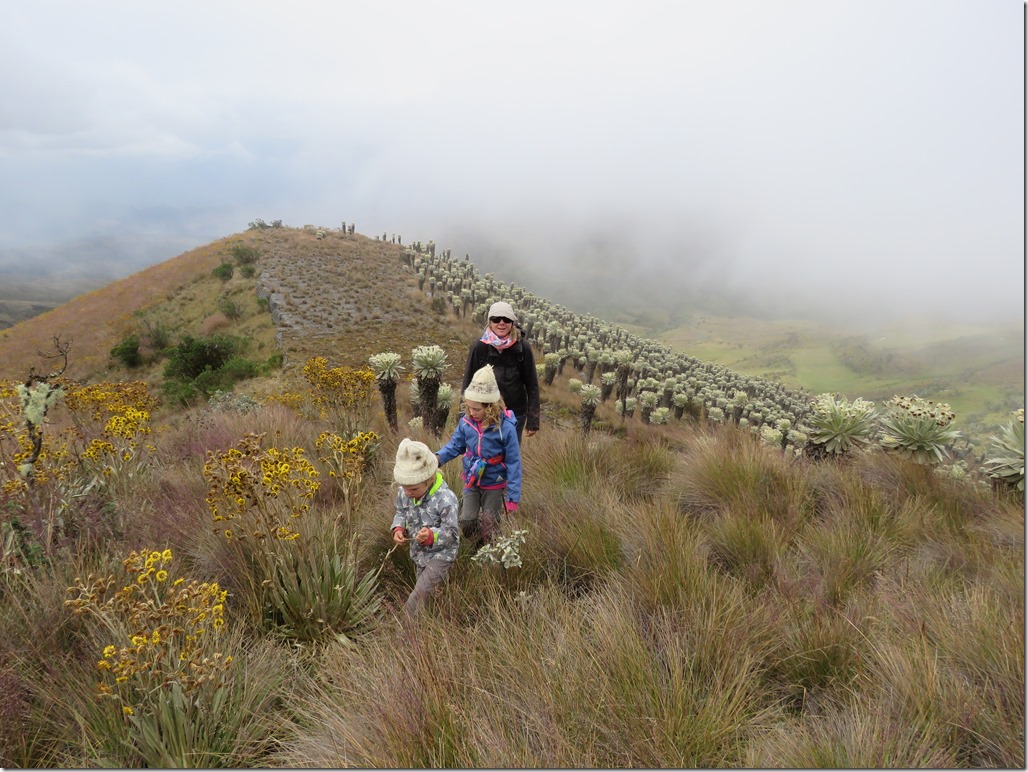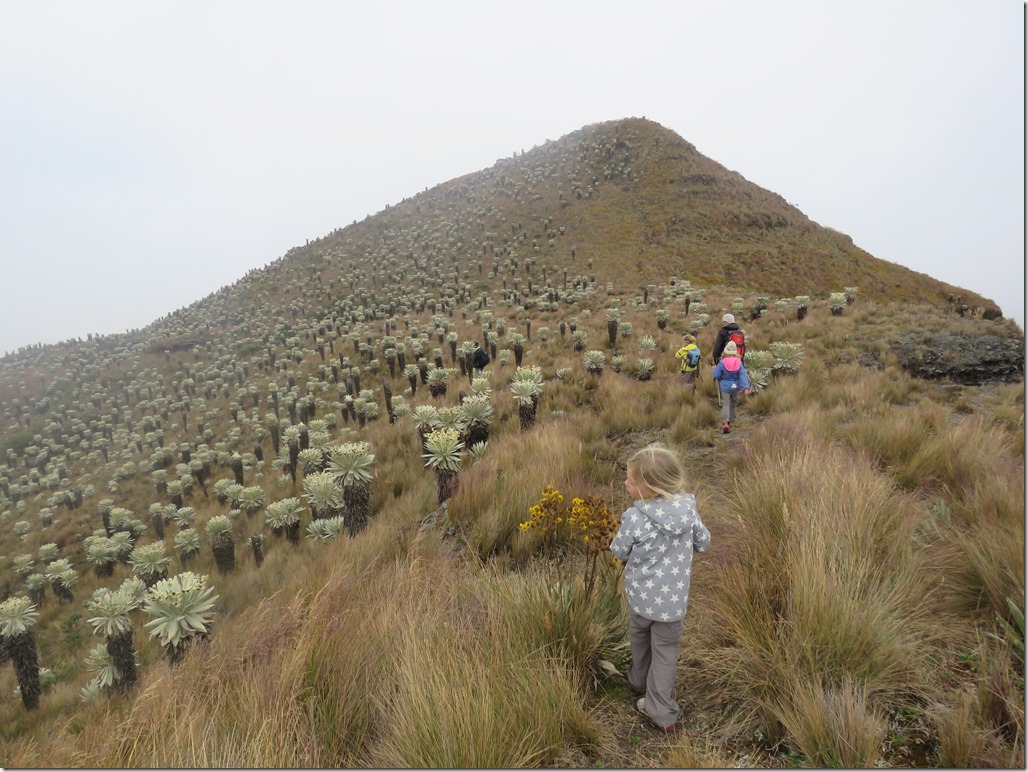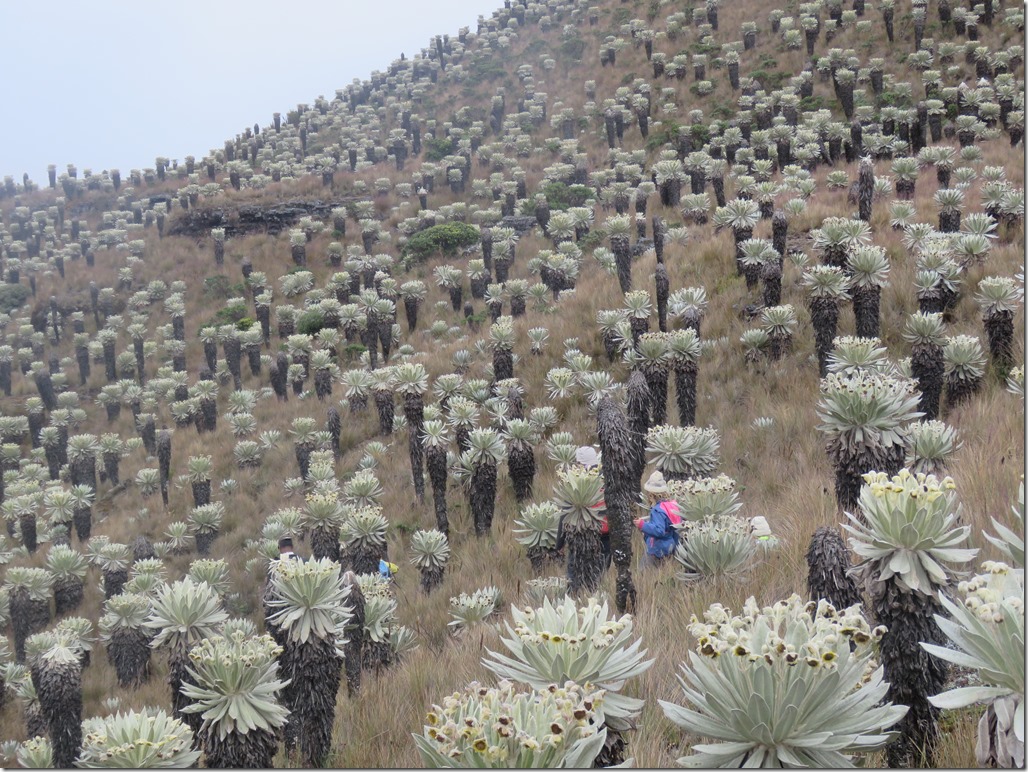 A very unique forest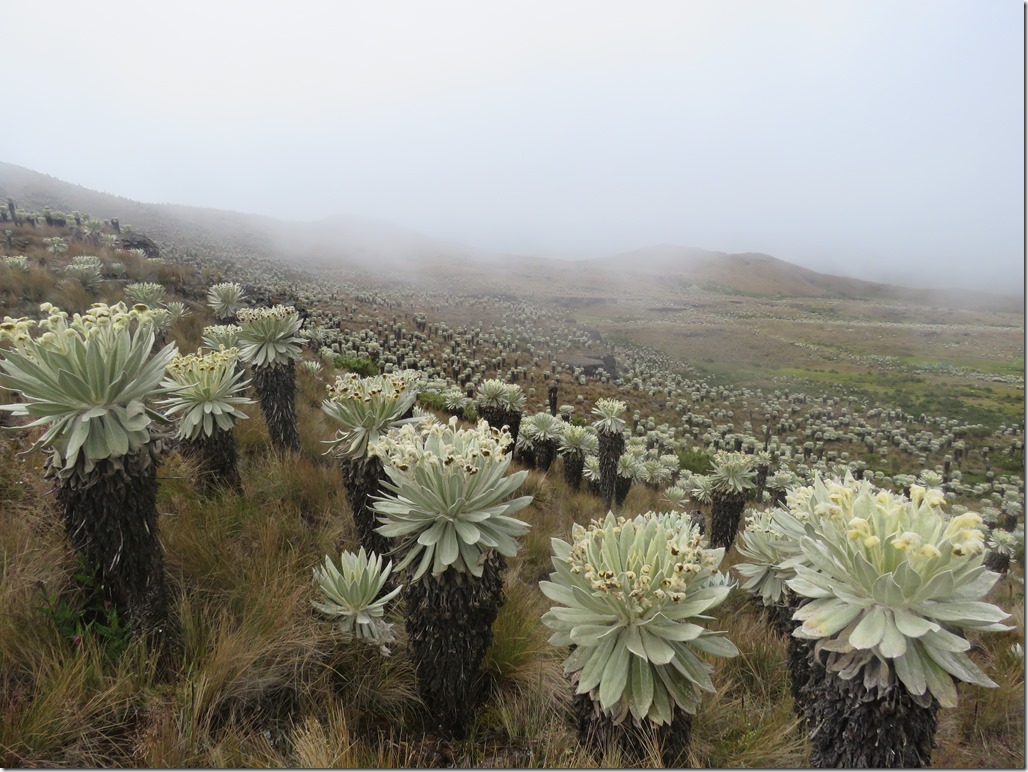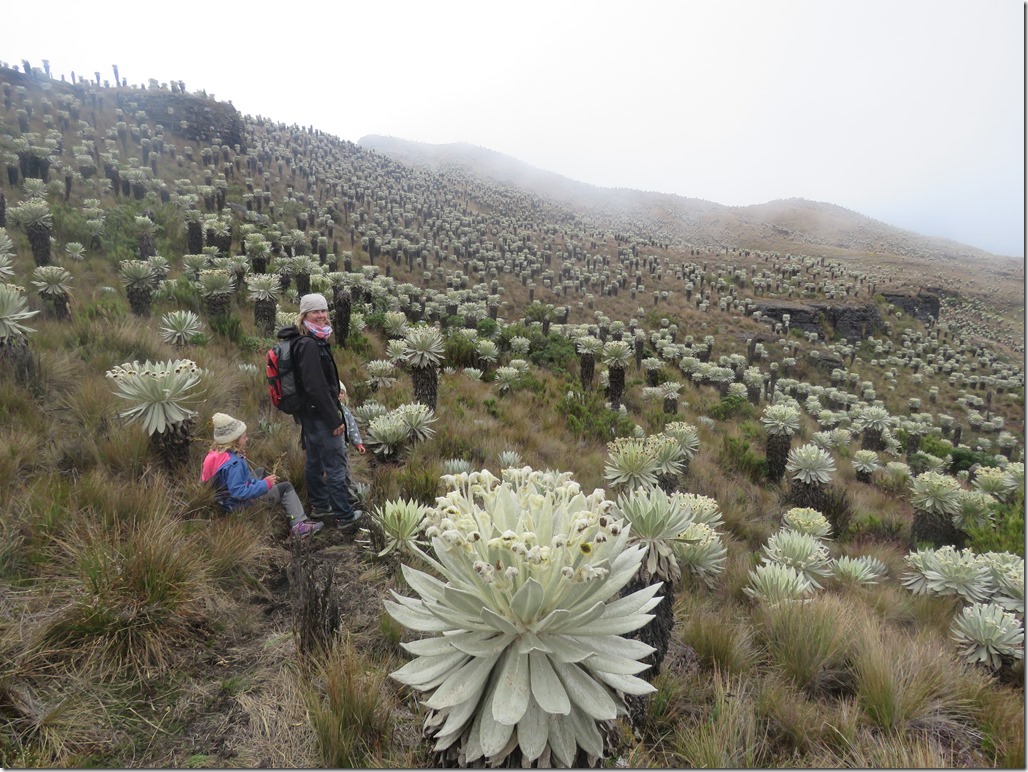 Noa was collecting flowers from the ground to give to the horses but as our guide told us, the horses do not eat these plants so she was very disappointed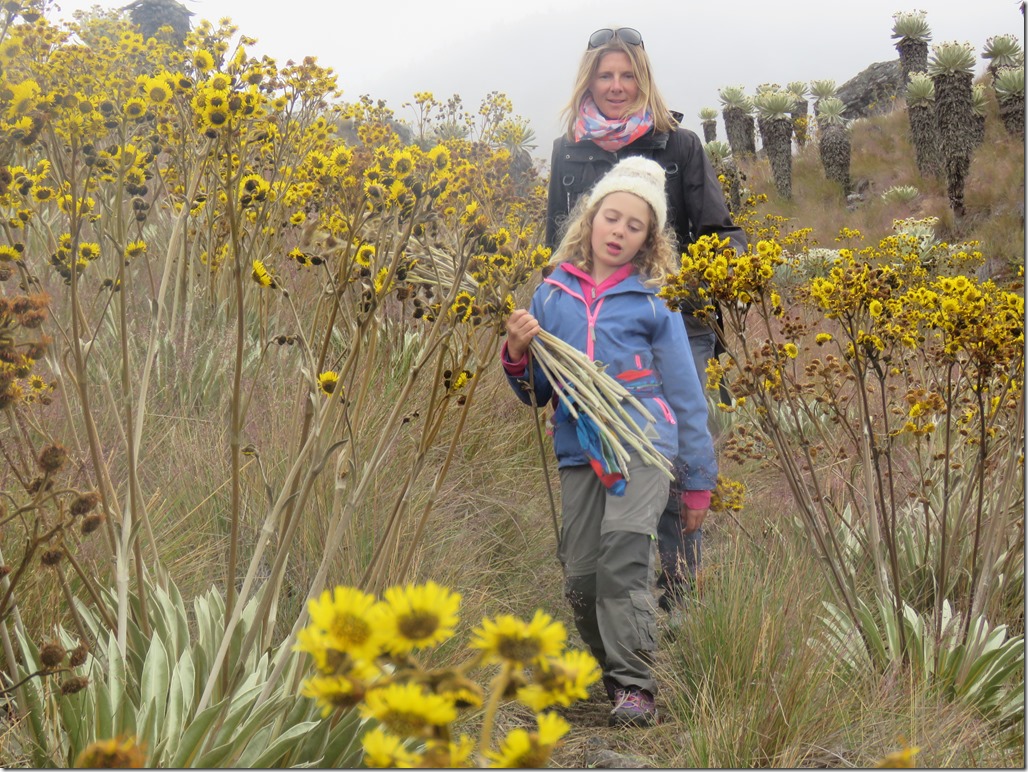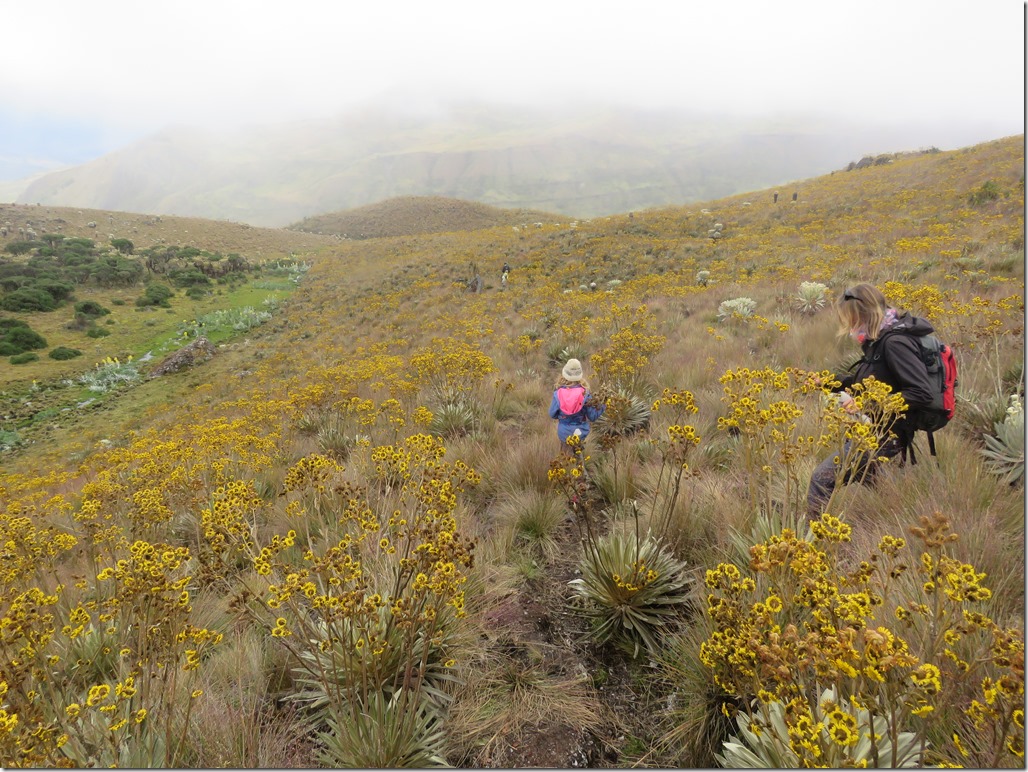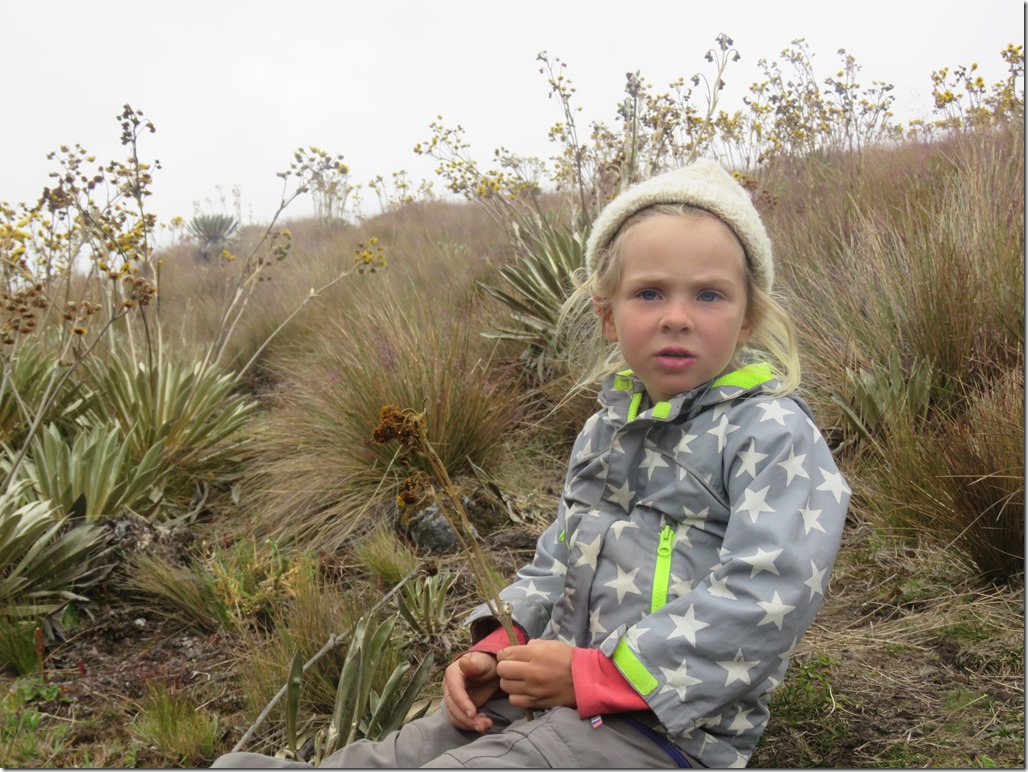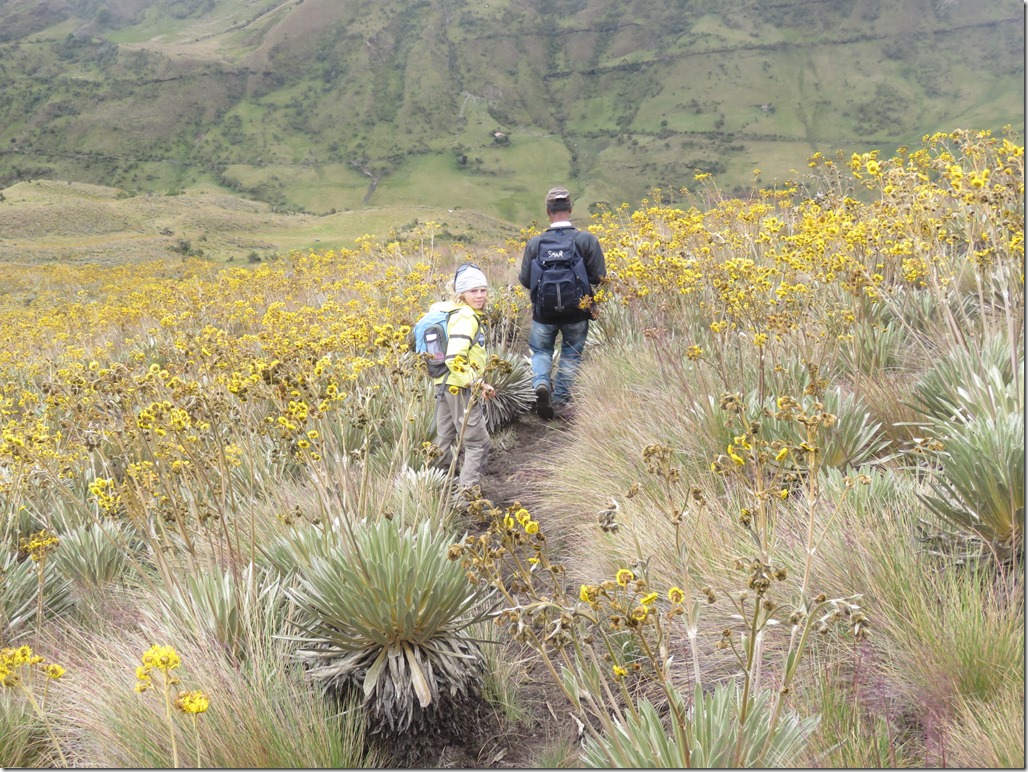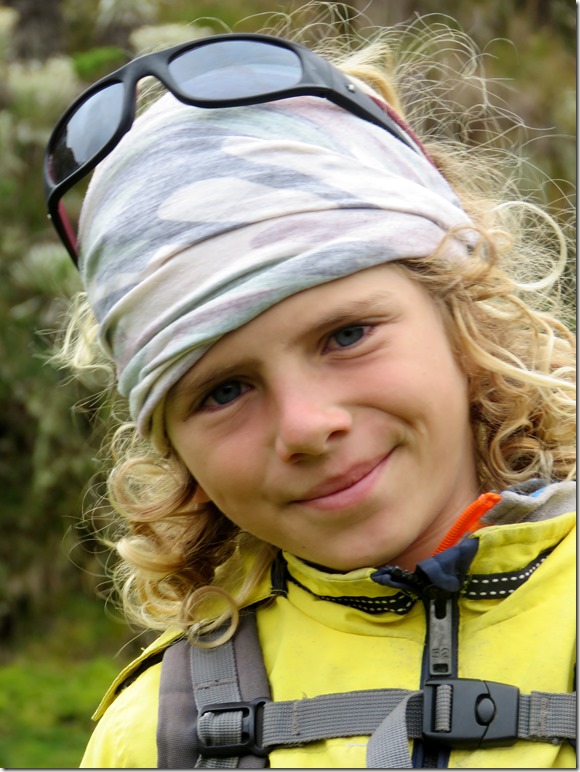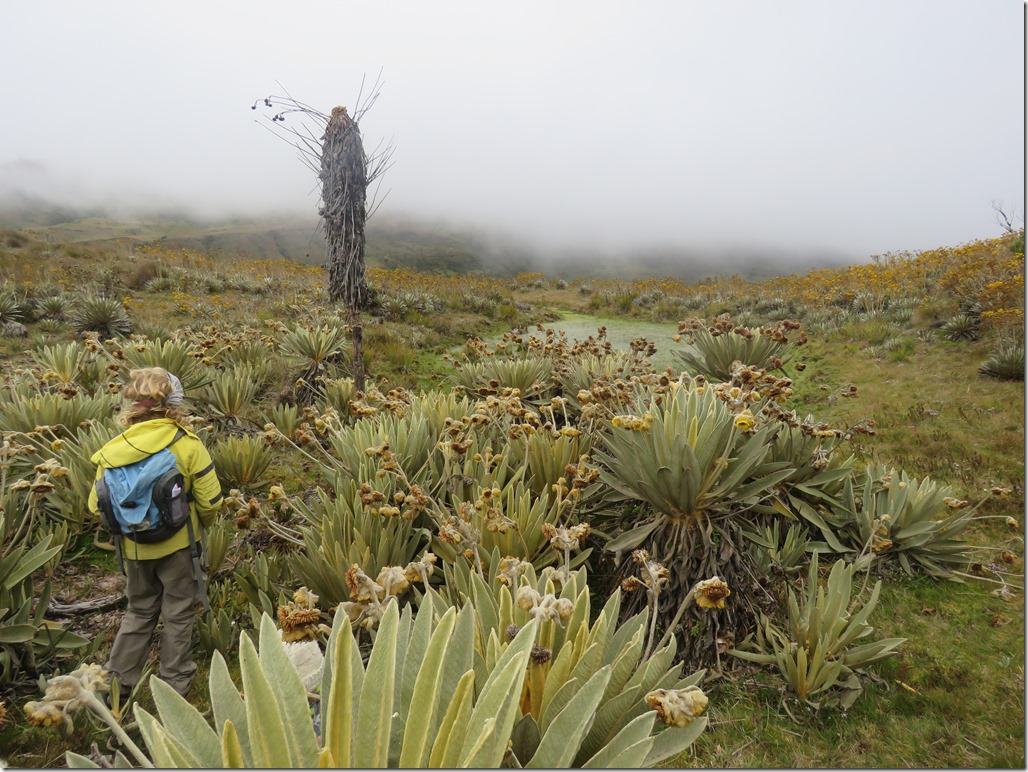 A different and magical planet.