We met Deja in the marina. He is one of the two lifeguards in the near by beach. Like many other Jamaican he offered to take us on a tour. He offered to bring us to Moore town and the Nanny falls. But unlike all the others, he said he wont charge us anything. He wanted to show us his country and teach us a thing or two about Jamaica's history. We thought it would be a great first opportunity to travel inland accompanied by a local guy. It will allow us to learn how to go about visiting Jamaica. He suggested Wednesday, his day off from work, so we and Kattami agreed to meet him on Wednesday morning.
Together we went to the bus station and took a minivan that drove us all the way to Moore town, about 40 minutes drive through the tropical forest. At the entrance to the village there is a church known throughout the whole island for its healing powers. People all over Jamaica come to this church seeking remedy to different illnesses. When we were there they were singing praise for god while others were standing outside smoking god's grass.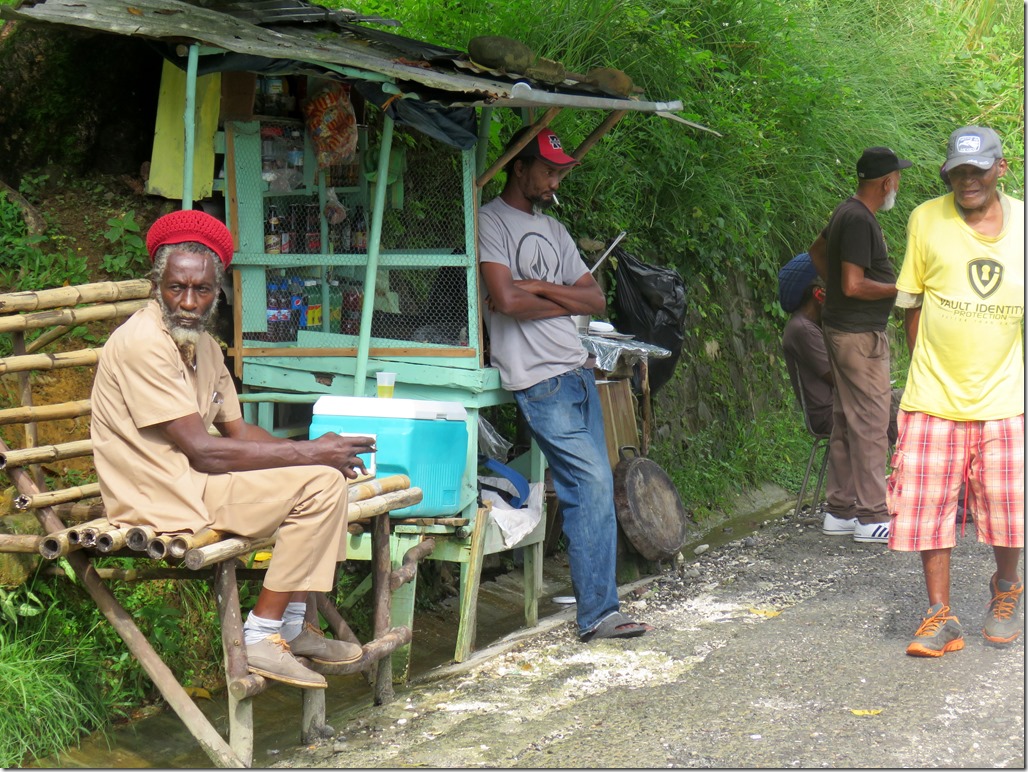 people waiting outside the church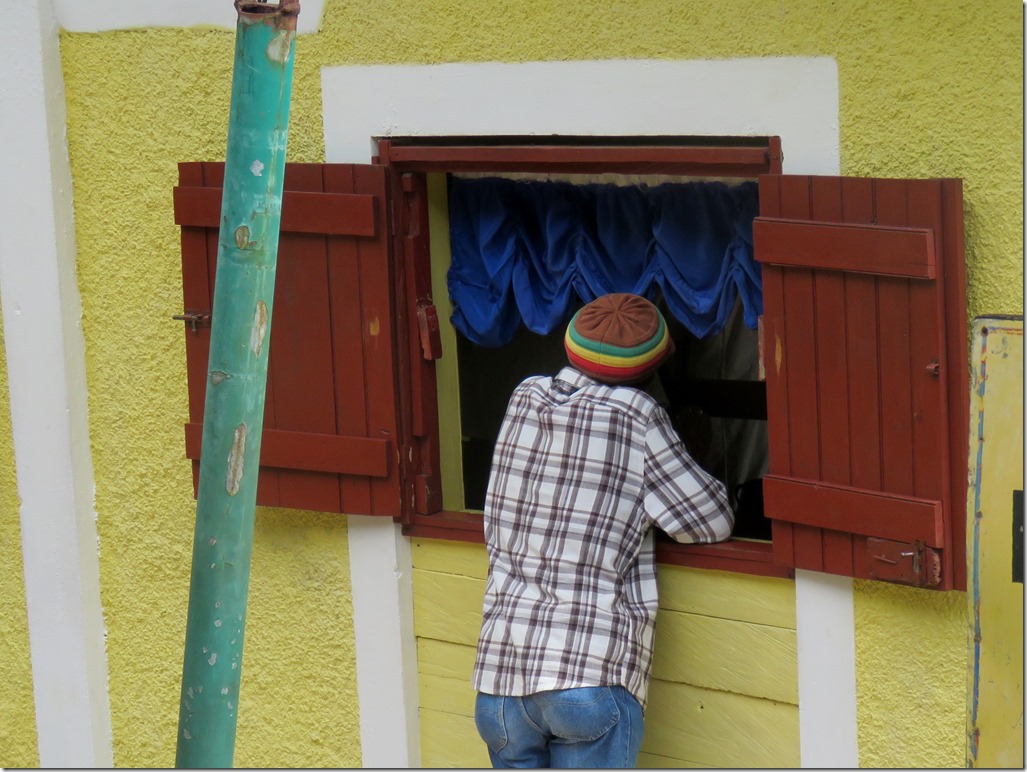 The surrounding forest is unbelievably rich in fruits and other edible plants. In the 45 minutes we walked through the forest we saw avocado trees, grapefruit trees, sugar cane, coconuts, yams, nutmeg tree,, guyava tree, breadfruit, carambola, mango, cacao, dasheen, callalou, bananas, plantin, tamarin and another two or three fruits I forgot their names.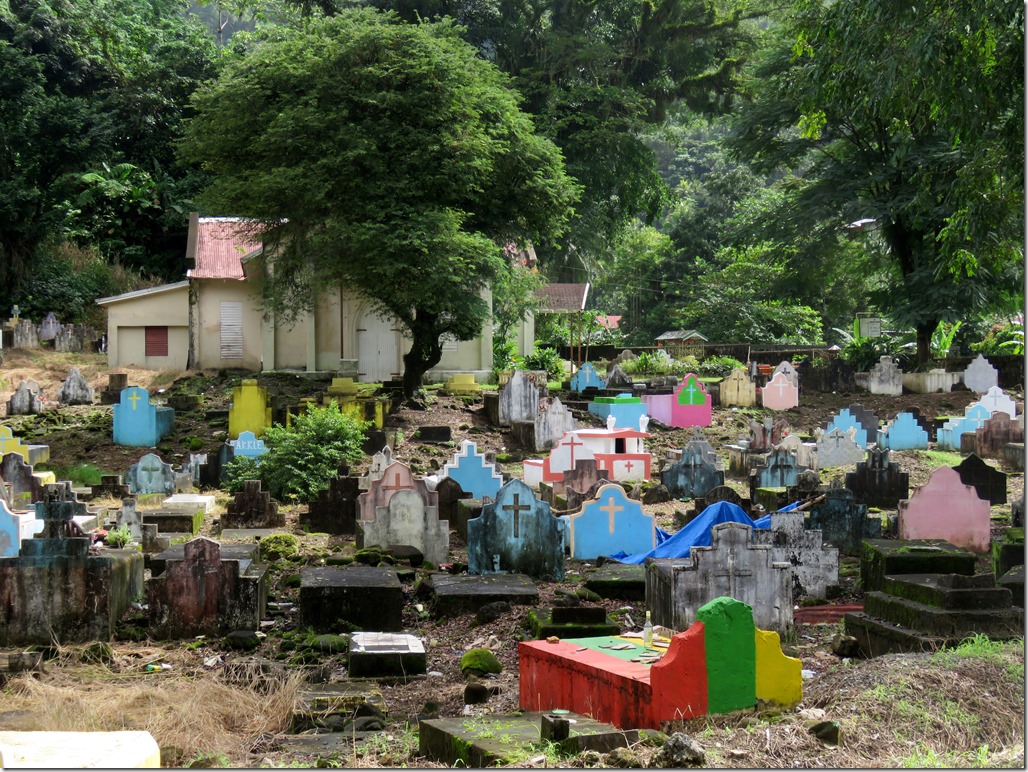 very colorful cemetery at the entrance to Moore Town. The red-green-yellow grave belongs to a rastafari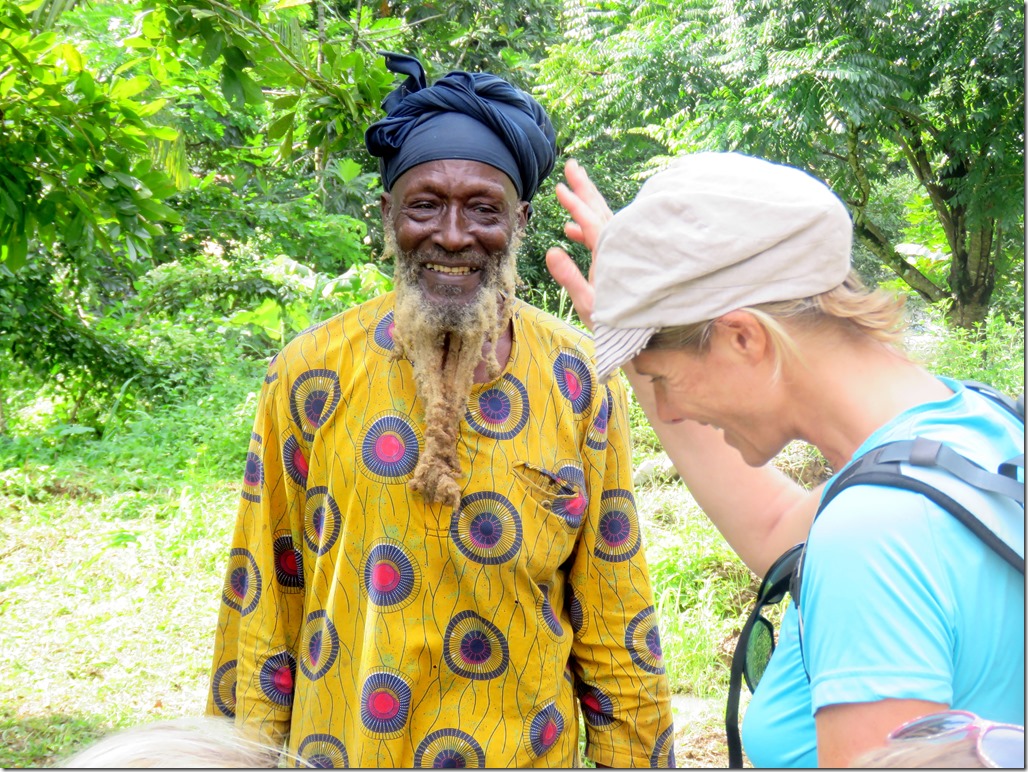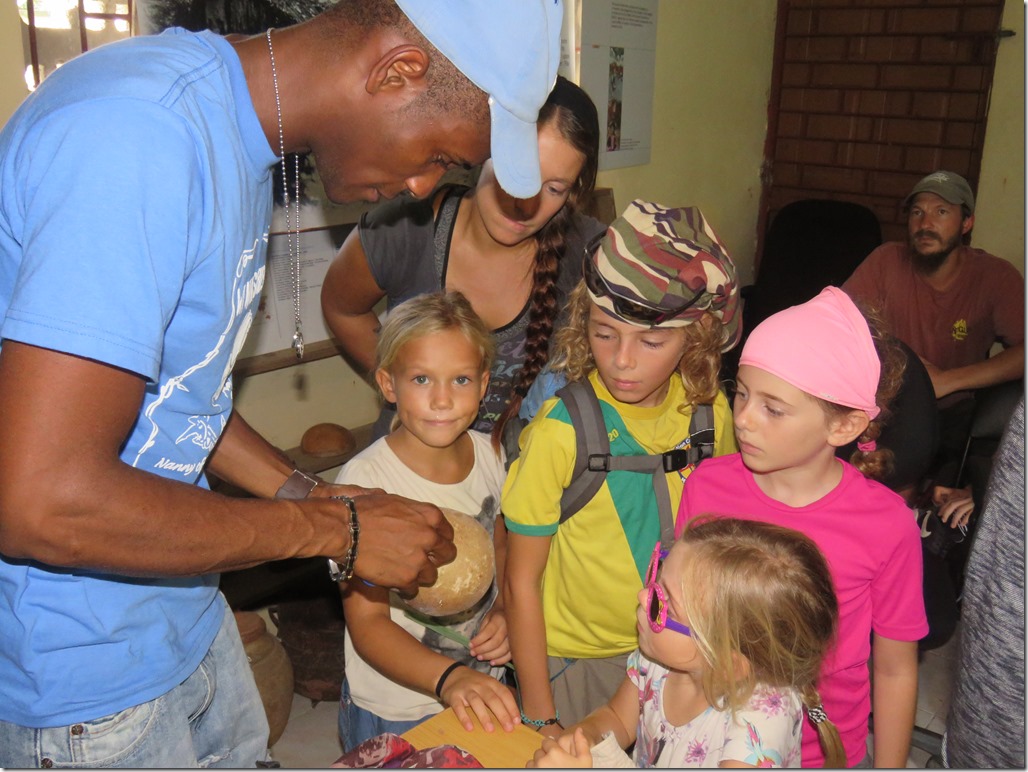 We had a short course in Jamaican history in general and Maroon history in particular. The Jamaican Maroons were black slaves that ran to the mountains and rebelled against the British imperialism. The Maroons managed to conquer parts of eastern Jamaica and after an 80 years war the British finally agreed to recognize the Maroon autonomy and freedom. Nanny, one of the Maroon leaders founded Moore Town. Today, Nanny, buried in this same village, is considered a national hero in Jamaica and the proud descendants of these Maroons still enjoy a special status in Jamaica. They don't pay taxes and communication between them and the Jamaican authorities goes through the queen of England.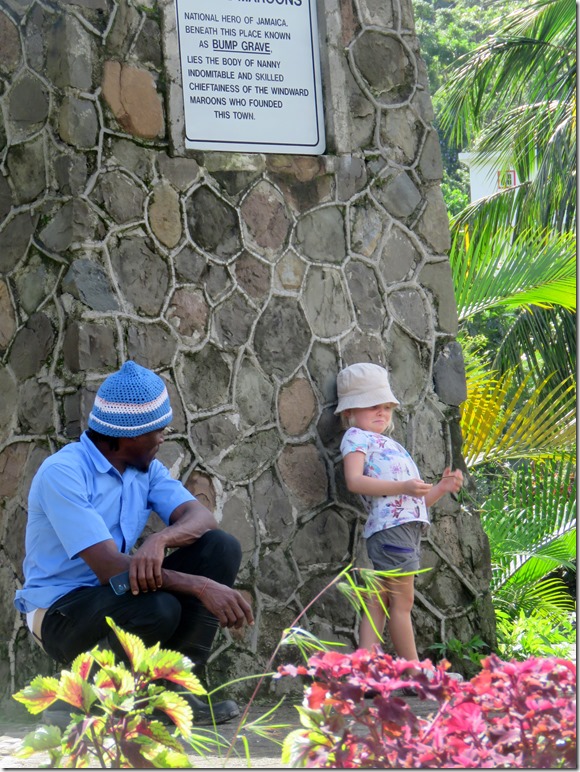 Adi and a Maroon by the grave of Nanny.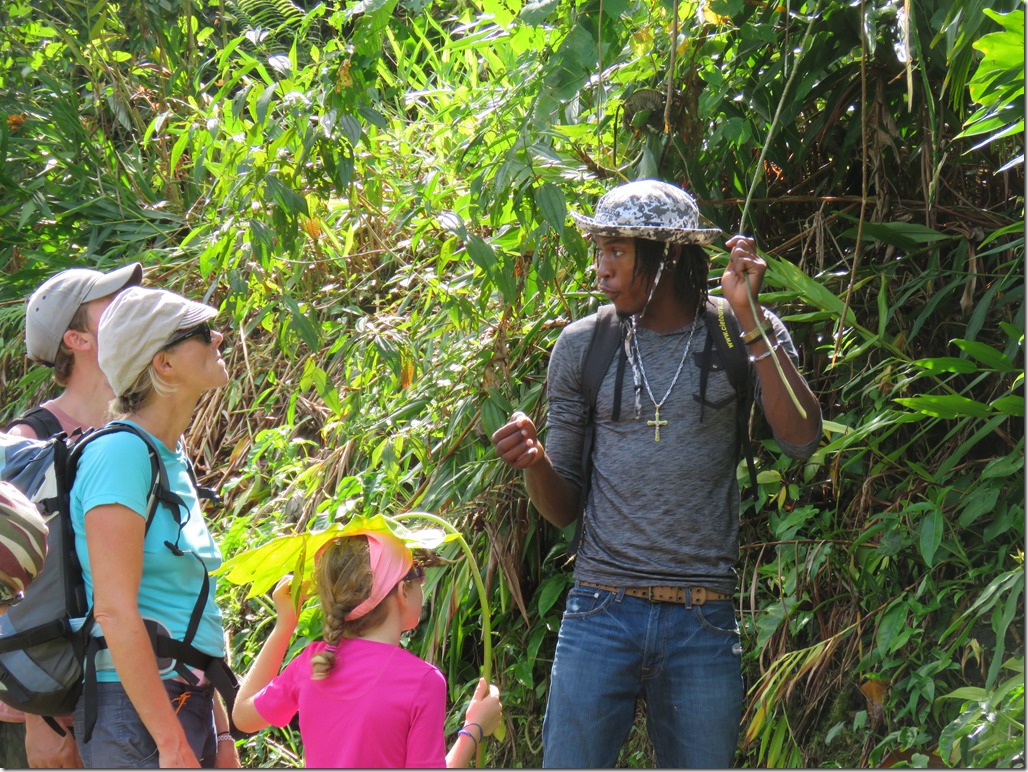 Deja explaining us about one of the many fruit trees in the tropical forest.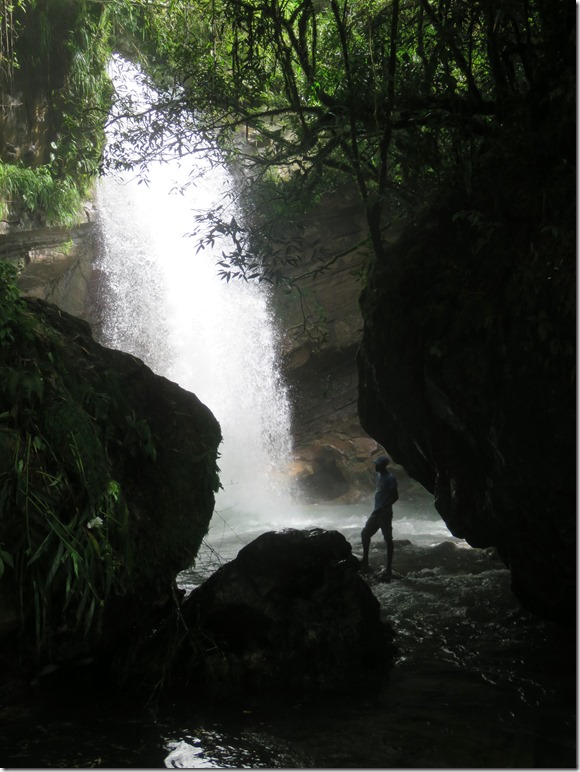 Nanny Falls. It rained so hard in the last couple of days that the current next to the fall was too strong for our kids to swim by. They had to be content with one of the little basins next to the falls.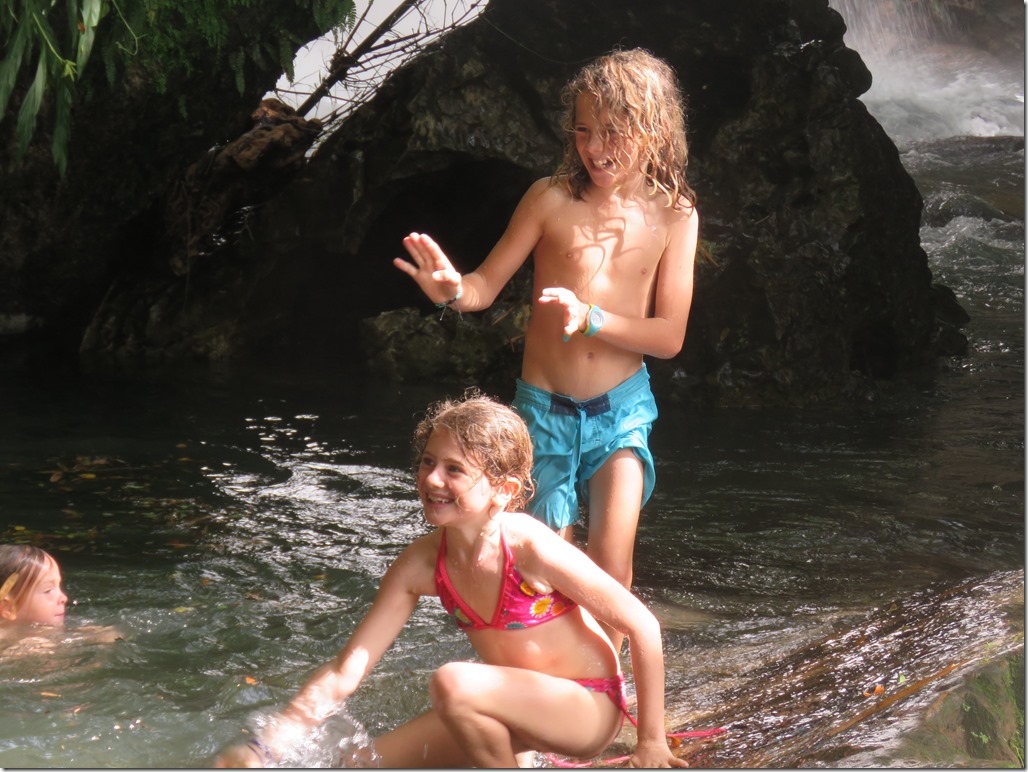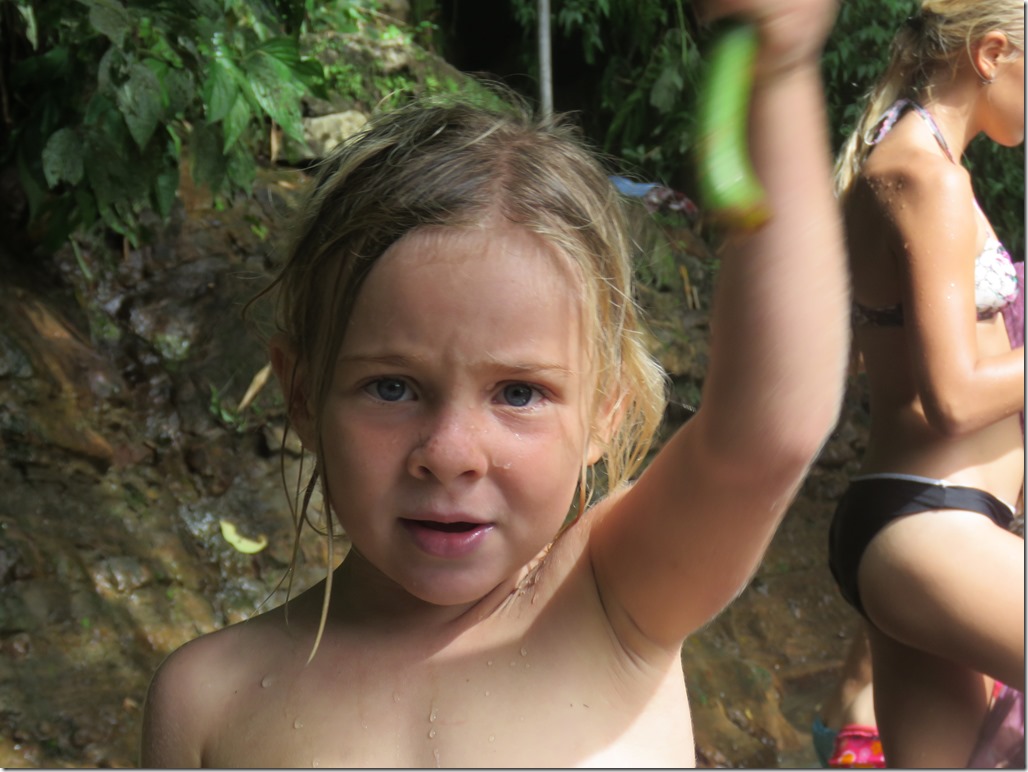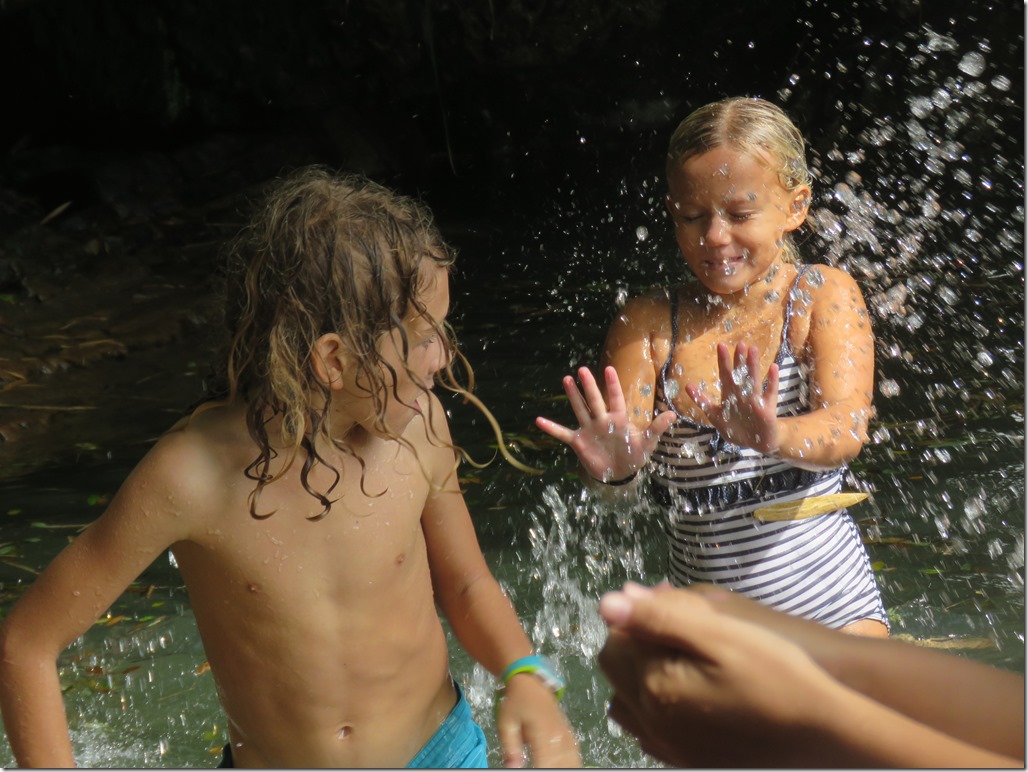 Deja was exceptional. Explaining about the divers nature, history and culture of the Maroons. He was sincere with his offer to take us and not asking anything for it. To visit the falls we had to take another guide from the village to whom we had to pay a fee. We saw the guide, who is Deja's cousin, trying to give Deja the money we paid for him. Deja refused. As he told us, he is working and he has a salary, he does not do it for the money but because he wanted to show us around and introduce us to the Maroon culture. It seemed that Deja tried to create opportunities for his fellow Jamaican to make a living.
Back in the marina, after we had a last beer with him talking about the the great day we just had we gave him a nice tip. It was heart-warming to see Deja's face shinning from happiness. He was so happy to know we enjoyed our day with him.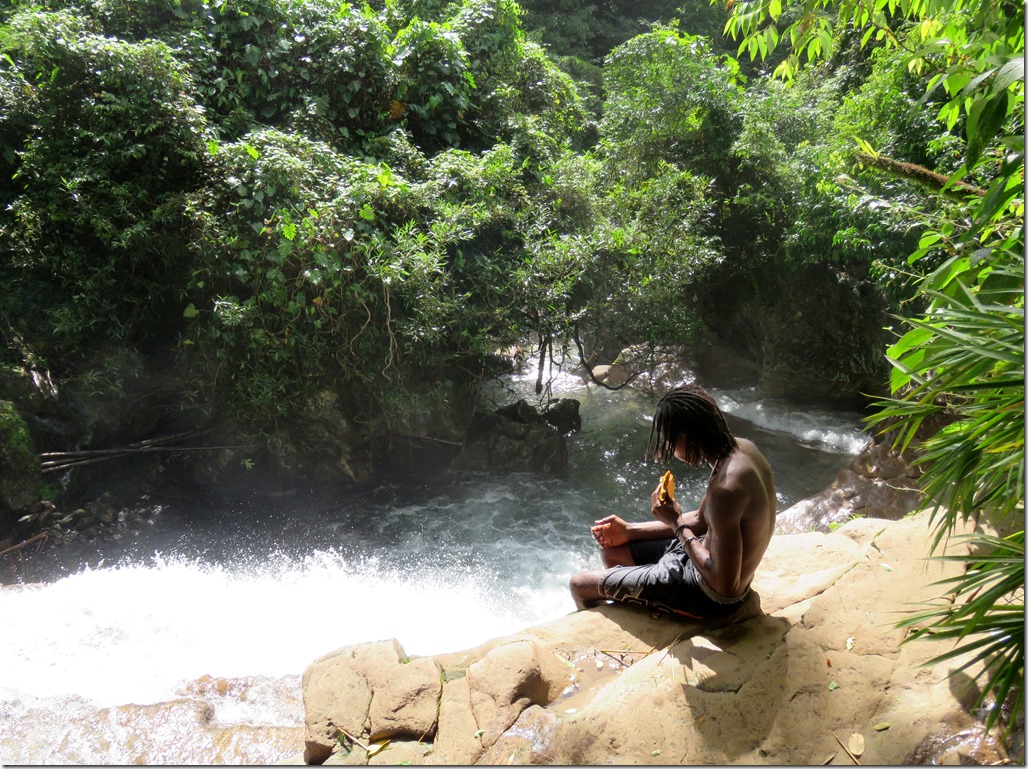 Deja by the Nanny falls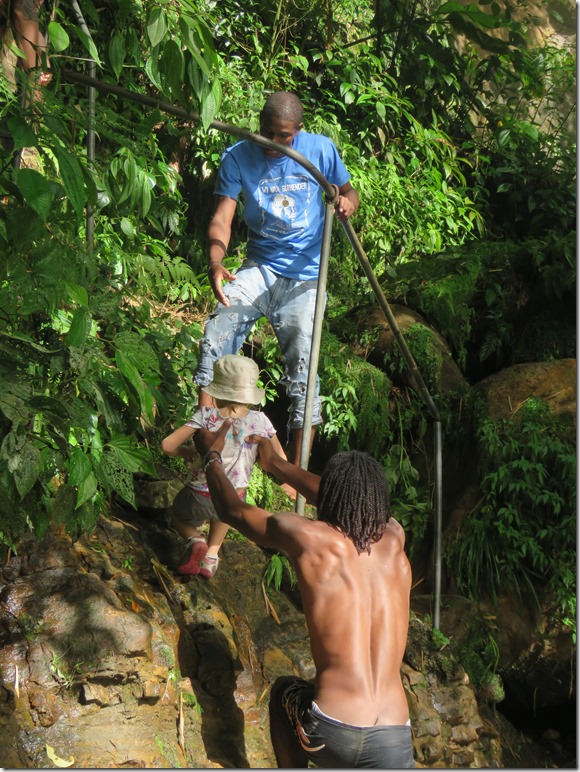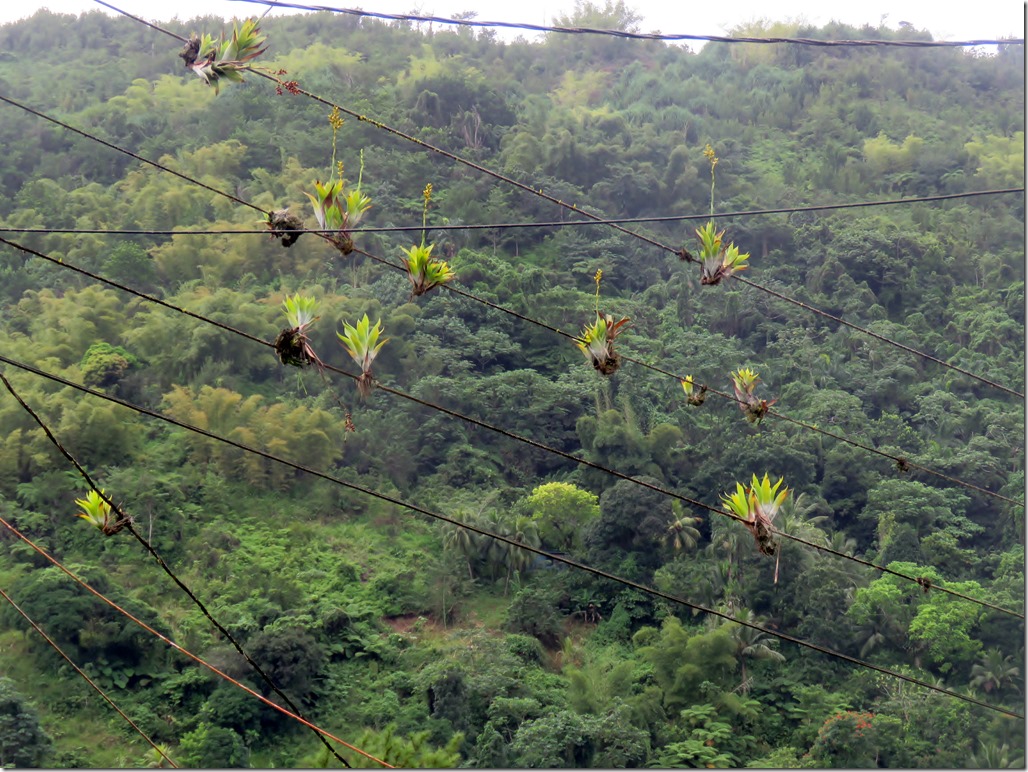 Bromelias on electric cables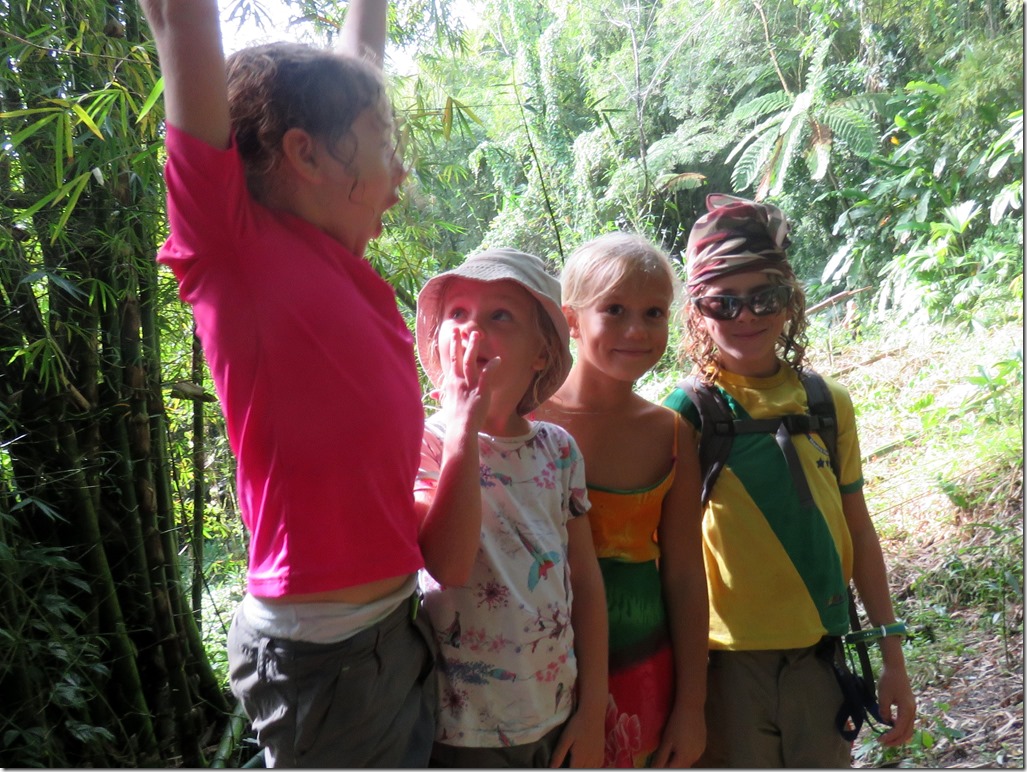 The day was indeed amazing and this short visit inland left us with the envy to see more of the island. We now knew that traveling by public transport alone is feasible and it felt completely safe to move around. It took us only two days to go on another expedition, this time to the Blue Mountains, and this time without the help of a local Jamaican, only Kattami and us.